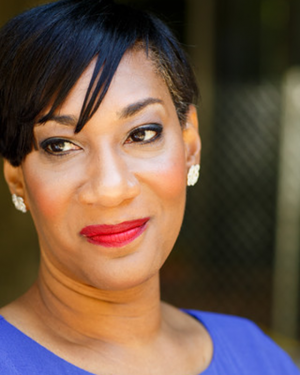 Naeemah Clark
M.A.M.C., 2000 Ph.D., 2002
Nationally acclaimed expert in economic, programming, and diversity issues related to the media and entertainment industries.
J. Earl Danieley Distinguished Professor at Elon University
Hall of Fame 2022
Naeemah Clark, M.A.M.C. 2000, Ph.D. 2002 , is Professor of Cinema and Television Arts, Chair of the Department of Cinema and Television Arts, and J. Earl Danieley Distinguished Professor at Elon University. She is a nationally acclaimed expert in economic, programming, and diversity issues related to the media and entertainment industries. Clark edited the book, "African Americans in the History of U.S. Media," co-authored the textbook "Diversity in US Media," published work in prestigious journals such as Journalism History and American Behavioral Scientist, and has presented numerous papers at various conferences. Before starting at Elon in 2009, Clark worked at the University of Tennessee-Knoxville and Kent State University.
Here are her remarks from Hall of Fame induction at the 2022 CJC Awards Banquet:
"I remember the day I stayed after his masters level Telecom class to tell David Ostroff that I didn't know what I wanted to do with my career and he needed to decide that for me. He laughed and said he couldn't do that. I quickly walked out of the classroom after assuring him that he could.
A few weeks later, Milagros Rivera Sanchez called me into her office and said that she and David decided I should get my PhD and become a professor. I said was shocked because I didn't think I was doing terribly well in the master's program, but I said OK and I applied to the doc program.
I studied historic methods under Bernell Tripp and fell in love with storytelling. I taught under Millie and Sid Pactor and developed teaching techniques I still use today. And I made wonderful friends, including some who are in the room, who have cheered me on as I developed into a teacher and scholar who values equity and inclusion in higher ed and in the entertainment industry.
When I was a student in Weimer in the late 90s, I'd walk by the pictures on the 2nd floor and appreciated the successful careers of the alums. I never thought I'd be on the same wall with Bob Villa and Carl Hiaasen. I am absolutely thrilled to be inducted into the CJC Hall of Fame.
I am even more humbled that I am one of the few PhD alums to receive this honor. That my fellow professors and academics—some of whom I had as professors—would support me in this way is particularly exciting.
Thank you so much for this recognition. I hope I continue to make you proud that I'm an alum of the College."