Speakers
Updated: May 26, 2023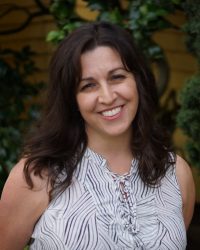 Gina Baleria, Ed.D.
Assistant Professor of Journalism, Media Writing, Radio & Podcasting, & Digital Media, Sonoma State University
Gina Baleria is assistant professor of Journalism, Media Writing, Radio & Podcasting, & Digital Media at Sonoma State University and the host and producer of the News in Context podcast. Dr. Baleria is also author of The Journalism Behind Journalism: Going Beyond the Basics to Train Effective Journalists in a Shifting Landscape (Routledge 2021), and she co-authored Writing & Reporting News for the 21st Century (Cognella, 2018), winner of the 2020 Textbook Award from the Broadcast Education Association (BEA). Her research and creative interests revolve around news and digital media literacy, podcasting and digital engagement and communication across socially salient differences. Prior to becoming a professor, Dr. Baleria was an award-winning broadcast and digital journalist at stations including KCBS Radio, KGO TV, & KGO Radio in San Francisco; KXTV & KFBK in Sacramento; and KCAL in Los Angeles. She also helped create and manage a digital newsroom at the nonpartisan nonprofit governance organization, California Forward.
---
Hub Brown
Dean and Professor, University of Florida College of Journalism and Communications
Hub Brown is the Dean of the College of Journalism and Communications at the University of Florida. Brown joined UF from the Newhouse School of Public Communications at Syracuse University, where he served as Associate Dean for Research, Creativity, and International Initiatives and Diversity, and an associate professor of broadcast and digital journalism.Brown earned a Bachelor's degree and a Master's in Mass Communication/Media Studies from the University of Nebraska-Lincoln. Brown has dedicated three decades to academic experiences, with over a decade in academic leadership, alongside 15 years of professional broadcast journalism experience, in both commercial and public television. Hub Brown's areas of expertise are in ethics/professional responsibility, First Amendment, multicultural/race communication and issues, and reporting.
---
E. Ciszek, Ph.D.
Associate Professor, University of Texas at Austin
Dr. E. Ciszek is an Associate Professor at the Stan Richards School of Advertising and Public Relations at the University of Texas. They received a bachelors in English Literature and Sociology from Colby College, a Masters in Mass Communications and Applied Communication Research from Boston University, and their Doctorate in Communication and Society from the University of Oregon. Their teachings and practice are closely tied to commitments of advocacy and social change. Ciszek is a leader in strategic communication on LGBTQ research, receiving national and international recognition. Their research engages with closing the loop between practitioners and professional communities who can use their research. The publications have appeared in top communication journals such as New Media & Society, Journal of Communication, and Social Media & Society.
---
Urmitapa Dutta, Ph.D.
Associate Professor, University of Massachusetts Lowell
Urmitapa Dutta is an Associate Professor of Psychology at the University of Massachusetts Lowell. Her decolonial feminist research focuses on understanding, resisting, and disrupting everyday violence. She approaches community-engaged activist scholarship as a powerful mode of centering lived realities and voices of communities at the margins of national and global imaginaries. She engages in collaborative research, teaching, social action, and multivocal writing from relationally rooted places. She has published extensively on Urmitapa's decolonial praxis is shaped by her experiences growing up in the Northeastern borderlands of India. She is currently working in solidarity with Miya people in Northeast India to (co)create communities of resistance against coloniality and state violence. She is the 2020 recipient of Distinguished Early Career Contributions in Qualitative Inquiry Award and the 2021 recipient of the Society for Community Research and Action's Outstanding Educator Award.
---
Cesar Espinosa
Executive Director, FIEL Houston Inc.
Mr. Espinosa is Executive Director and co-founder president of the immigrants rights organization FIEL (Familias Inmigrantes y Estudiantes en la Lucha (Immigrant Families and Students in the Struggle). He has advocated both locally and nationally for immigrants rights and students rights, such as the HB 1403 bill (Texas in-state tuition) and the D.R.E.A.M. Act. Mr. Espinosa studied Pre-Law/ Political Science at the University of Houston. He has an Associate's Degree from Houston Community College with a focus on Sociology and Technology.
---
Mahmud Farooque
Associate Director/Clinical Professor, Arizona State University
Mahmud Farooque is the Associate Director of the Consortium for Science, Policy and Outcomes (CSPO), a Clinical Professor in the School for the Future of Innovation in Society (SFIS), and a Senior Global Futures Scholar in the Julie Ann Wrigley Global Futures Laboratory (GFL) at the Arizona State University. Mahmud's work at the ASU Washington Center focuses on making science and technology more socially useful and democratic. Mahmud is the principal coordinator of Expert and Citizen Assessment of Science and Technology (ECAST)  – a distributed network of universities, science centers, and policy research organization for engaging the public in science and technology policy and decision-making. Since 2010, with support from U.S. Federal agencies such as NASA, NOAA and NIH and philanthropies such as the Kettering and Sloan Foundations, ECAST has organized more than 50 informed and inclusive public deliberations across the country on issues from biodiversity and planetary defense to community resilience, climate intervention research, autonomous vehicles, Internet governance, and human gene editing.
---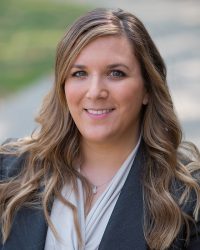 Julia Daisy Fraustino, Ph.D.
Assistant Professor of Strategic Communication, West Virginia University
Julia Daisy Fraustino is an assistant professor of strategic communication at the WVU Reed College of Media and founding director of the Public Interest Communication Research Lab in the WVU Media Innovation Center. Specializing in risk, emergency, crisis, and disaster communication science with emphasis on community resilience and ethics, Fraustino often focuses her research on public interest areas related to natural disasters, public health, and science communication. She has authored more than 75 journal articles, book chapters, peer-reviewed conference proceedings and presentations, and government reports. She has worked on grants and contracts with funding from entities such as the AAP, CDC, DARPA, DHS, and NSF. She currently leads several funded public health and public interest research projects focusing on data-driven strategic communication to enhance positive social and behavioral change. Related to a few of those projects, she has served on the state's Joint Interagency Task Force on COVID-19 since 2020, contributing to evidence-based messaging for pandemic response.
---
Carrie P. Freeman, Ph.D.
Professor of Communication, Georgia State University
Dr. Freeman is a critical/cultural studies researcher who has published over 20 scholarly books and journals with focuses on media ethics, strategic communication for social justice movements, and the media's construction of nonhuman animal and environmental issues, particularly animal agribusiness and veganism. She earned her Bachelor's in Advertising with a Minor in Art at the University of Florida, and then received a Master's in Mass Media Studies from the University of Georgia, as well as a Doctoral Degree from the University of Oregon's Communication & Society Program. Her Human Animal Earthling Identity book won several top environmental awards from independent publisher associations in 2021, including "Book Most Likely to Save the Planet."
---
Loyce Gayo
Program Director, Shift Press
Loyce Gayo (she/they) is a Tanzanian-born storyteller and facilitator. Since their days as a youth slam poet, Loyce has been fascinated with how stories and spaces can be curated to not only interrogate and move power, but to also build new imaginaries. In their current role as program director for Shift Press, they work alongside young movement builders to disrupt and reshape the information landscape in Houston. Loyce is the proud pack lead of two very incorrigible dogs, lives under the whim of an ever fabulous duck called Penelope, and is a tender of (too many) chickens.
---
Carlos Genatios, Ph.D.
Civil Engineer, Miami Dade College
Carlos Genatios is a civil engineer with 40 years of a professional career in Disaster Risk Reduction, Sustainability, and Science, Technology, and Innovation, in the academic, public, and private sectors. He is Director of Engineering, Technology, and Design, at Miami Dade College and a Founder Director of Geopolis: International Network for Natural Disasters Risk Reduction and ENRIR (Environmental Risk and Resilience www.enrir.com). Has been a consultant for the Interamerican Development Bank, United Nations, World Bank, CAF, UN, and ECLAC, and has led cooperation programs in Risk Reduction, Sustainability, and Innovation with the European Union. He is a Grand Officer of the National Order of Merit and Commander of the Order of Academic Palms, France. He also is an inducted member of the Venezuelan National Academy for Engineering and the Habitat and an emeritus professor of the Universidad Central de Venezuela; has been Minister of Science and Technology, Deputy Minister of Urban Development and President of the Andean Council for Science and Technology; and has been a member of the Board of Directors of the International Centre for Nuclear & Environmental Sciences. Has been a member of the Innovation Council of the City of Coral Gables and chair of the Sustainability Committee. He is the author or co-author of 18 books, 120 scientific, and 300 op-ed articles.
---
Teresa Gonzales, Ph.D.
Assistant Professor, Loyola University Chicago
Dr. Teresa Gonzales is an Assistant Professor of Sociology at the Loyola University Chicago, where she covers an array of topics focused on cities, public space, and collective joy within Black and Brown communities. She is a feminist and a woman of color urbanist rooted in community-engaged pedagogy. She published her first book, Building a Better Chicago: Race and Community Resistance to Urban Redevelopment, in 2021, which demonstrates how philanthropists, nonprofits, and government agencies struggle for power and control often against the interest of the residents, leading to the further marginalization of communities of color.
---
Carmen Gonzalez
Associate Professor, University of Washington
Dr. Carmen Gonzalez is the Dart Endowed Associate Professor in Trauma, Journalism, and Communication in the Department of Communication at the University of Washington. Through interdisciplinary and community-based research, her work focuses on digital equity and health communication. Dr. Gonzalez applies communication theory and methods to tackle population health concerns and translate research into practice. Her current research projects focus on postpartum care and telemedicine, language access in medical settings, and information access within immigrant families. She has also worked on multiple rapid response projects to address the disproportionate impact of the COVID-19 pandemic on communities of color. This work has been funded by grants from the National Institute of Mental Health, UW Population Health Initiative, and Google. Dr. Gonzalez teaches courses in communication difference, community-based research methods, and health communication. She is the associate director of research for the UW Center for Communication, Difference, and Equity (CCDE) and founder of the CCDE Health Equity Action Lab (HEAL). Dr. Gonzalez received her Ph.D. and M.A. in Communication, and B.A. in Journalism and American Studies from the University of Southern California.
---
Jaime González
Community and Equitable Conservation Programs Director (Texas Chapter) with the Nature Conservancy
Jaime González is an award-winning conservationist, educator, communicator, and network who works with community partners to co-create healthier, more climate ready, more equitable, and wildlife-rich places using nature-based solutions. He also works to better ensure that TNC-Texas works to provide more equitable outcomes and that more Texans can both participate and benefit from conservation work.
Mr. González earned a M.Ed. in Curriculum & Instruction-Science Education and a B.S. in Biology from the University of Houston.
---
Rachel Grant, Moderator
Journalism Assistant Professor, University of Florida
Rachel Grant's academic research looks at media studies of race, gender and class and she has conducted extensive research with social movements, social justice, and Black feminism. She has been published in peer-reviewed journals such as Human Communication Research, Journalism Mass Communication Quarterly, Celebrity Studies, Visual Communication Quarterly, American Journalism and Howard Journal of Communication. Grant has worked professionally as a news reporter for local daily newspapers and statewide magazines and has worked in corporate advertising as a digital copywriter. Grant previously served as an assistant professor in Xavier University of Louisiana's Mass Communication Department teaching classes in strategic communication, social media management and media law.
---
Summer Harlow, Moderator
Associate Professor of Journalism, University of Houston
Dr. Harlow, an associate professor of journalism in the Valenti School of Communication at the University of Houston, has a Ph.D. in Journalism and a M.A. in Latin American Studies from the University of Texas at Austin. Trilingual (English, Spanish, and Portuguese), she researches the intersections of emerging media technologies, international communication/journalism, alternative media, and activism, with an emphasis on Latin America and marginalized groups. She is a former Inter-American Foundation Grassroots Development Fellow, and her dissertation won the Nafziger-White-Salwen Dissertation Award for best dissertation in the field from the Association for Education in Journalism and Mass Communication. Dr. Harlow is the author of Liberation Technology in El Salvador: Re-appropriating Social Media among Alternative Media Projects, published in 2017 by Palgrave-Macmillan. Her scholarly work has received numerous recognitions from the Association for Education in Journalism and Mass Communication, and has been published in top peer-reviewed journals such as the Journal of Communication; New Media & Society; Journalism; International Journal of Communication; Journalism Studies; Journalism Practice; Media, Culture & Society; and the Journal of Computer Mediated Communication. Before coming to UH, she was an assistant professor of social media at Florida State University. A former newspaper reporter, Dr. Harlow stays connected to the field of journalism practice through freelancing and her work as a press freedom analyst for Freedom House.
---
Erin Hart, Moderator
Chief Innovation Officer, Spitfire Strategies
Erin believes that communication is a powerful driver for social change. She's worked with foundations, nonprofits, government agencies and more to help them engage their audiences and develop programs that make a difference for people's health, the environment and social justice. Erin has launched efforts to address gun violence prevention, managed a campaign to grow and diversify California's healthcare workforce, shined a light on the value of science, trained scientists and policymakers committed to addressing climate change, created campaigns such as truth that reduced the number of youth who smoke, and collaborated with foundations seeking to move their assets into communities faster and more effectively. She's committed to building the public interest communication field and sharing what works to support other changemakers committed to racial, social and environmental justice. Erin happily collaborates with the University of Florida Center for Public Interest Communications to continue efforts such as frank that ensures we're welcoming many and diverse perspectives into the work. She teaches courses in campaign development, strategic communication and social impact communication in policy and journalism programs at the University of New Hampshire, University of Oregon and University of Florida. Erin has a bachelor's in journalism from the University of Florida, which recognized her as a 2016 Alumna of Distinction. Go Gators!
---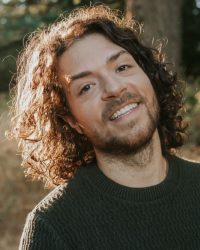 Cody Hays
CEO and Founder, Marketing Mission
Cody Hays is a nonprofit marketing expert with an eight-year track record of helping nonprofits build online relationships with donors. Driven by equity, Hays' work with Marketing Mission has helped nonprofits raise more than $9.5 million to advance social change. Hays has spent his career in the digital communications industry, working with more than 50 nonprofits, such as the Legal Foundation of Washington, Children of Armenia Fund, Alabama Department of Education, Northern Arizona University, Future Business Leaders of America, and Reading Partners. His work has been recognized by RivalIQ and Givebutter for exceptional digital campaigns, including ranking #1 for social media engagement and a nomination by Givebutter for Campaign of the Year. Hays has led workshops and participated in panel discussions related to marketing and communications for nonprofits at the DECA Western Regional Leadership Conference, for the Alabama Department of Education, and for the Future Business Leaders of America.  Hays is an adjunct instructor at the University of Florida, where he's helping develop the next generation of change-making communicators with his Social Media Advertising for Conversions and Copywriting for Digital Messaging course. Hays holds a master's degree in Mass Communication and Digital Strategy from the University of Florida and a bachelor's degree in education from Northern Arizona University.
---
Álvaro Huerta, Ph.D.
Associate Professor, Cal Poly Pomona
Dr. Álvaro Huerta is a Religion and Public Life Organizing Fellow at the Harvard Divinity School. Dr. Huerta is also an Associate Professor in Urban & Region Planning and Ethnic & Women's Studies at Cal Poly Pomona. He's the author of the forthcoming book, Jardineros: Cultivating Los Angeles' Green Landscapes with Brown Hands, Migrant Networks and Technology, The MIT Press. He's also the author of an award-winning book, Defending Latina/o Immigrant Communities: The Xenophobic Era of Trump and Beyond. Prior to becoming a scholar-activist, he was a highly successful community activist. As a son of Mexican immigrants, he spent his formative years in East Los Angeles' Ramona Gardens public housing project (or Big Hazard projects—named after the notorious gang). As a first-generation graduate and Ford Foundation Fellow, he holds a Ph.D. in City and Regional Planning from UC Berkeley. He also holds an M.A. in Urban Planning and a B.A. in History from UCLA.
---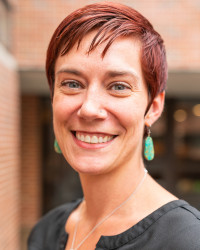 Myiah Hutchens, Moderator
Public Relations Associate Professor and Chair, University of Florida
Dr. Myiah Hutchens is a political communication scholar whose research examines how communication functions in democratic processes – that is, to help or hinder political processes. In particular, she studies what leads people to seek out diverse perspectives – particularly views they disagree with – and how individuals then process that disagreement. Hutchens' work can be found in several high-impact journals, and has been cited over 2000 times. She currently serves on the editorial board for the Journal of Communication, Communication Research, and Communication Methods and Measures. Prior to joining the University of Florida, she was a faculty member at Washington State University, University of Arizona, and Texas Tech University.
---
Jessie Landerman, Moderator
Senior Consultant, Communications & Social Impact, TCC Group
Jessie Landerman is a storyteller, educator and changemaker with more than 15 years of experience working at the intersection of communications and social change. Jessie has partnered with activists, artists, researchers, funders and non-profit professionals across the U.S. and on five continents to use communications, community engagement and research to tackle some of the world's toughest problems and advance long-term equity. As a Senior Consultant at TCC Group, Jessie uses design thinking approach to engage national advocates and grassroots leaders in articulating and codifying core values to unite and propel a movement to change the narrative and impact of HIV for Black women. Jessie is an Adjunct Professor at the University of Florida's College of Journalism and Communications where she teaches Strategic Public Interest Communications.
---
Wenlin Liu, Ph.D.
Assistant Professor, University of Houston
Dr. Wenlin Liu is an Assistant Professor of Strategic Organizational Communication at the Jac J. Valenti School of Communication at the University of Houston. Her areas of research include interorganizational alliance, immigrant and multiethnic community building, and social network analysis. Dr. Liu was a leading member of the Alhambra Project, which uses a theory-driven approach to investigate the role of community-based storytelling and local nonprofit organizations in building a multiethnic community located in suburban Los Angeles. She has authored nine journal articles and book chapters, as well as earned several awards, such as the Top Paper Awards at conferences organized by International Communication Association, National Communication Association, and World Association of Public Opinion Research.
---
Aubrey Nagle
Director of Practice Change, Modifier by Resolve Philly
Aubrey is obsessed with helping people understand the news and helping the news understand people. Leading Modifier, Resolve Philly's home for professional development as the Director of Practice Change, she connects newsrooms with their constituents in ways that inspire more equitable and accurate representation and creates tools and resources that help them use more inclusive, human-centered language in their reporting. Before joining Resolve, Aubrey was the Newsletter Editor at the Philadelphia Inquirer and also wrote educational videos and newsletters about media literacy, including three series for John and Hank Green's Crash Course brand.
---
Necole Norris, Moderator
Vice President, Spitfire Strategies
Necole Norris is vice president at Spitfire, where she puts her strategic communications background to work for a diverse portfolio of clients ranging from large national foundations and civil rights nonprofits to colleges and universities. Necole  tackles issues such as increasing the usage of people-first language in the criminal justice system and media, voter suppression and rights restoration in the South, racial justice and equity in housing and much more. She helps clients determine the best mix of messaging and messengers, and a strategy to reach the right people at the right time. Her clients include ACLU Southern Collective, FWD.us' People First, Spelman College, Communities United for Police Reform and Habitat for Humanity.
Before Spitfire, Necole spent eight years at Fannie Mae, launching and leading strategic communications for their Sustainable Communities Initiative and their external racial equity thought leadership plan. She played an integral role in launching the company's first racial equity event and content series, Bridging the Gap. Necole is passionate about her work focused on racial equity and justice in underserved communities, and has spent her career developing strategic, humanized communications that shine a light on some of the toughest challenges facing our country today.
Necole earned a Bachelor of Arts in journalism from Howard University, Washington, DC. A self-taught gardener, lover of dance, music, and travel, Necole lives in Lorton, VA with her two boys and puppy.
---
Andrea Otáñez 
Teaching Professor, University of Washington, Seattle
Andrea Otáñez is a teaching professor in the Department of Communication at the University of Washington, Seattle. She teaches skills courses in the Journalism and Public Interest Communication program, as well as theory courses in communication studies and media representations of Latinidad. She is a long-time educator, journalist, columnist and a former editor-at-large at the University of New Mexico Press, Albuquerque. She is also a co-founder of the Public Interest Communications Educators Network with Professor Angela Bradbery, University of Florida. She is currently at work on a book of reported essays on identity, landscape and Latinidad. 
---
Pamela Anne Quiroz
Executive Director, Inter University Program on Latino Research
Pamela Anne Quiroz is Executive Director of the country's oldest national research consortium on latinos, the Inter University Program on Latino Research [IUPLR]. She is also Director of the Center for Mexican American and Latino/a Studies and CLASS Distinguished Professor of Sociology.  Professor Quiroz has authored three books and more than 40 publications in high profile journals. In 2019 Professor Quiroz organized the most successful four-month, city-wide arts even in the history of Houston , the Latino Art Now conference, with 70 participating organizations, 108+ installations, exhibits and performances, and more than 200 artists. More than 95 articles were written on this event with  a reach that was local, national and international (77.2 million).  This fall she unveiled her creative vision – the country's first portable, bilingual and interactive digital board that maps the Latino art of Houston, and the first immersive art experience that features an entire city's Latino artists, Latino cARTographies.
---
Amy Kristin Sanders, Ph.D.
Associate Professor, University of Texas at Austin
Amy Kristin Sanders is an award-winning former journalist, licensed attorney, and associate professor in the University of Texas at Austin School of Journalism and Media and holds a courtesy appointment at UT Law School. Her research and practice focus on the intersection of law and emerging technology. An expert witness and consultant to Fortune 500 companies on media law and ethics issues, Professor Sanders has counseled international governments and law firms regarding regulatory proceedings, policy development, and pending litigation. She has published more than two dozen scholarly articles, and her research has been funded by multiple grants, most recently from the National Science Foundation and New America.
---
Serbino Sandifer-Walker
Assistant Dean, Texas Southern University
Serbino Sandifer-Walker is an award-winning multimedia journalist, a journalist professor, social media content strategist, and the assistant dean at Texas Southern University. Sandifer-Walker has developed curricula, policy, and programs catered to student success in academia and in professional fields. Sandifer-Walker created the Social Media Correspondents, an organization that covers undertold stories in underserved communities using traditional gear and mobile phones. She is the creator of the Twitter newsfeed hashtag #TwitterNewsChat and also the Houston Student Movement, a historic website which focuses on Houston's civil rights movement. She is a principal presenter at the National Association of Black Journalists Conventions' learning labs and workshops in recent years. She is also the past President of the Houston Association of Black Journalists and Vice President of NABJ's Digital Journalism Task Force.
---
Ann Searight
Director, Clinical Professor, University of Florida
Ann Searight is the founder and director of the Center for Public Interest Communications and a clinical professor in the Department of Public Relations at the University of Florida College of Journalism. She received her Bachelor's in Public Relations from the University of Maryland and a Master's in Public Affairs and Policy from Rutgers University. Searight developed the first ever curriculum in public interest communications, connecting practitioners and scholars who are already working in the field, and nurturing and sharing research that can advance this newly emerging academic discipline. In May 2020, she completed a 10-year term as the inaugural Frank Karel Chair in Public Interest Communications. Prior to the University of Florida, Searight was a senior communications officer for the Robert Wood Johnson Foundation, overseeing programs that addressed housing, education, mental health and other issues. Her writing has been published in Barron's, the Stanford Social Innovation Review, and The Conversation. 
---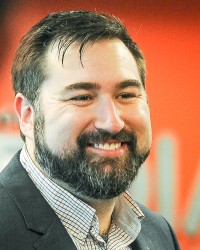 Matt Sheehan
Managing Director, Center for Public Interest Communications
Matt Sheehan is the managing director of the Center for Public Interest Communications and is a senior lecturer of journalism at the University of Florida. He teaches undergraduate and graduate courses on the science of story, audience engagement, leadership, media product development and integration of emerging technologies in journalistic practices. He is a former assistant news editor at The Washington Post, was COO of a digital media startup in D.C., served in senior administration at University of Maryland's Philip Merrill College of Journalism and led the integration and digital evolution of five newsrooms serving public and commercial radio and television stations in Florida as the inaugural director of UF's award-winning Innovation News Center. 
---
Meme Styles (keynote speaker)
President and Founder, Measure
Meme Styles is the visionary president and founder of an award-winning social justice nonprofit, who's making waves in the realm of diversity, equity, and inclusion research. With a remarkable 15 years of experience in organizational leadership, research, and community organizing, Meme is a true powerhouse. Her commitment to fostering a more equitable and just society is evident in the numerous social justice-focused programs and projects she's spearheaded in both Texas and California. Drawing on her own lived experiences and tireless energy, Meme inspires others to join her in the fight against racism. But her impact doesn't stop there. As a Social Science Research Council, Just Tech Fellow, Meme is at the forefront of solving for anti-racist technology. Her pioneering work in this area is helping to shape the future of tech, making it more inclusive and equitable for all. With an impressive educational background that includes a Bachelor's of Science in Communications, a Masters Of Public Administration with a concentration on National Security, and a Certificate in Diversity, Equity and Inclusion from Cornell, Meme is a true trailblazer. She's also certified in Performance Measurement through George Washington University College of Professional Studies and is currently pursuing a Doctoral degree at Liberty University. And on top of all that, Meme is a devoted wife to a US Veteran and a loving mother of four. With her unique blend of expertise, passion, and fearlessness, Meme Styles is a true visionary of the afro-futuristic world.
---
Natalie Tindall, Ph.D.
Director and Professor, University of Texas at Austin
Dr. Tindall is the Isabella Cunningham Chair of Advertising, the Director of the Stan Richards School of Advertising and Public Relations at the University of Texas, and is the managing editor for Case Studies in Strategic Communication. She has previously served as an associate professor and chair of the Department of Communication and Media at Lamar University, and as a graduate director and associate professor in the Department of Communication at Georgia State University. Her research focuses on diversity in organizations, specifically of the public relations function, and the situational theory of publics and intersectionality. She has authored multiple book chapters, online publications, and peer-reviewed journal articles published in the journal of Public Relations Research, Public Relations Review, Public Relations Journal, Howard Journal of Communications, PRism, and the International Journal of Strategic Communication.
---
Chris Valdez
Director of Communications, Houston in Action
Chris Valdez is the current Director of Communications for Houston in Action, President of Laredo Street, and is a Co-Founder of Matters of Public Interests. He graduated from the Instituto Tecnologico y de Estudios Superiores de Monterry, Campus Ciudad de Mexico studying Design and Spanish and later received a Bachelor's in English and Creative Writing with an Architecture Minor from the University of Houston.
---
Jennifer Vardeman, Ph.D.
Director and Associate Professor, University of Houston
Jennifer Vardeman is an Associate Professor and Director of the Jack J. Valenti School of Communication at the University of Houston. Dr. Vardeman has worked, taught, and consulted in the field of public relations for more than 22 years, previously working for firms such as Weber-Shandwick, Lois Paul & Partners, a Fleishman-Hillard company, and ICF International. She has also worked in the public health sector as she conducted research and strategic planning for government agencies such as the Food and Drug Administration, Environmental Protection Agency, and the Centers for Disease Control and Prevention's Radiological Studies Branch. She has also worked with public sector agencies and nonprofit organizations such as the American Red Cross, Department of Homeland Security's Citizen Corps, and Texas Department of Housing and Community Affairs.
---
George Villanueva
Associate Professor, Texas A&M University 
George Villanueva is Associate Professor in the Department of Communication & Journalism at Texas A&M University. He researches the role that communication, organizing, media, activism and expressive culture play in place-based advocacy and social change goals of marginalized communities of color in cities. George is the author of Promoting urban social justice through engaged communication scholarship: Reimagining place (2022).
---
Jill Yamasaki, Ph.D.
Associate Professor, University of Houston
Dr. Jill Yamasaki is an Associate Professor in the Jack J. Valenti School of Communication at the University of Houston. Her coursework includes health communication courses at both undergraduate and graduate levels, as well as qualitative research methods at the graduate level. Her research focuses on narrative inquiry and practice in health communications and aging, particularly in the contexts of creative engagement, community connections, long-term care, and the human-animal bond. Dr. Yamasaki is the lead co-author of Storied Health and Illness: Communicating Personal, Cultural, and Political Complexities, and a Senior Editor at Health Communication since 2018, and is the 2023 program planner/2014 chair of NCA's Health Communication Division.
---
Salwa Yordi
Director of Communications, Latinitas
Salwa Yordi a Venezuelan Immigrant of middle eastern descent is best known for her entertainment spot on Telemundo Austin's entertainment segments and Farandula Texas, a media feed she founded that spotlights Austin's most exciting cultural and community events. In this work, she became one of the first Spanish-speaking entertainment reporters in Austin. At Farandula Texas she also covers major national industry events including the Latin Grammy Awards, People en Español, and the Latin Billboards. Salwa is the Director of Communications at Latinitas, Austin's only 100% bilingual STEM education nonprofit for 20 years after leadership roles at Glimmer Austin, where she handled resource development, communications, and administration as well as HomeAid Austin where, as the Development and Outreach Manager, she commandeered initiatives for the homeless and indigent, supplies shortages for families and maximized an alliance of 18-20 realtors and developers to create opportunities and safe spaces for Austin's homeless. If you know Salwa, you know she is tireless when it comes to community outreach. Above are just her jobs. She moved to the United States in 2001, when she was 15 years old. Not knowing the English language, Salwa's journey began in Killeen, Texas, at Ellison High School. Salwa moved with her single mother and sister and had to help support the family by working as a cashier and cleaning attendant at a car wash. She graduated with honors from Ellison and attended The University of Texas at San Antonio. 
---