METL Student Presents Research on VR's Potential for Sea Turtle Conservation at Whitney Laboratory for Marine Bioscience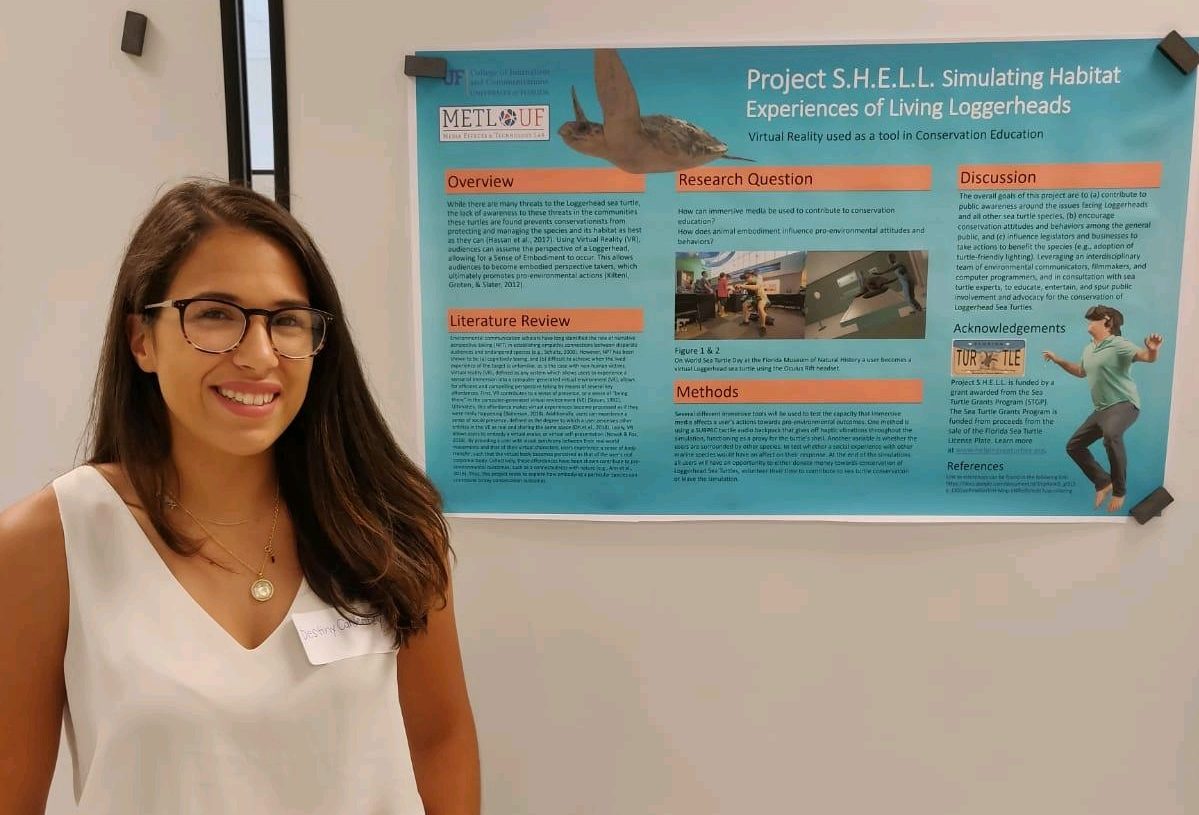 ST. AUGUSTINE, Fla, Sep. 30 By Audrey Weigel – The Science By The Shore event was held September 21, marking the seventh annual time it has been held. Since its inception, the gathering of interdisciplinary researchers, from undergraduate to post-doctoral, encourages fellowship within the scientific research community, and is comprised of both scientific panels and paper/poster presentations.
Cardentey presented an overview of an upcoming METL research initiative:  Project S.H.E.L.L., which stands for Simulating
Habitat Experiences of Living Loggerhead. S.H.E.L.L. leverages Virtual Reality (VR) to engage audiences with growing environmental threats facing Loggerhead turtles, including marine debris and boat strikes. The project, which will be presented at various venues (e.g., museums), but also be made accessible for free on various online platforms, seeks to address the awareness gap that many scholars point to as a detriment to conservation behaviors and overall public concern.
Cardentey explained what the research hopes to show: when audiences assume the audiovisual perspective of a virtual Loggerhead, it allows for a sense of embodiment, creating empathic connections with the species and potentially encouraging pro-environmental attitudes and behaviors.
While the presentation provided a conceptual overview with preliminary insights, the project will continue development and be completed in the Spring of 2020.
Anyone interested in becoming involved with Project S.H.E.L.L., or other METL lab initiatives, can contact the METL Director, Dr. Ski Kalyanaramanm at sri@jou.ufl.edu or the METL coordinator, Daniel Pimentel, at pimend@ufl.edu.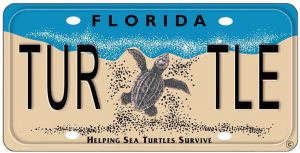 Project S.H.E.L.L. is funded by a grant awarded from the Sea Turtle Grants Program (STGP). The Sea Turtle Grants Program is funded from proceeds from the sale of the Florida Sea Turtle License Plate. Learn more at www.helpingseaturtles.org.
Posted: September 30, 2019
Category: Conferences, News, Uncategorized