Steve Weinstein Testimonial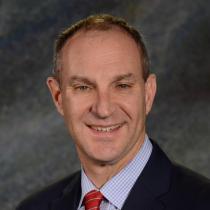 Steve Weinstein graduated from UF with a degree in Telecommunication in 1987. After graduating, Weinstein worked as a news photographer and eventually worked his way up to becoming a news director. Now, Weinstein serves as Vice President and General Manager at WEWS-TV and has been involved with recruiting students from UF.
Weinstein seeks out UF students to work for Scripps because of their high level of knowledge and real-world experience.
"Access to high-quality instructors and having the equipment necessary to do their jobs makes UF students stand out amongst students from other universities," he said.
According to Weinstein, UF students are almost always able to jump right into the industry immediately after graduating. Students in the field typically take on entry-level roles as producers and multimedia journalists in smaller markets and are able to start working right away.
"UF students come out ready to go for many jobs in the industry," he said.  "There are a lot of students who are so talented that they go into the bigger markets right away.
Scripps has been actively hiring UF students since 2006, Weinstein said. The company is always hungry to hire students who possess a strong writing ability, proficiency in AP style and digital experience, and UF CJC provides students with skills in these areas.
"There are very few programs in the country that have all of the facilities and the great instructors that UF has," Weinstein said.