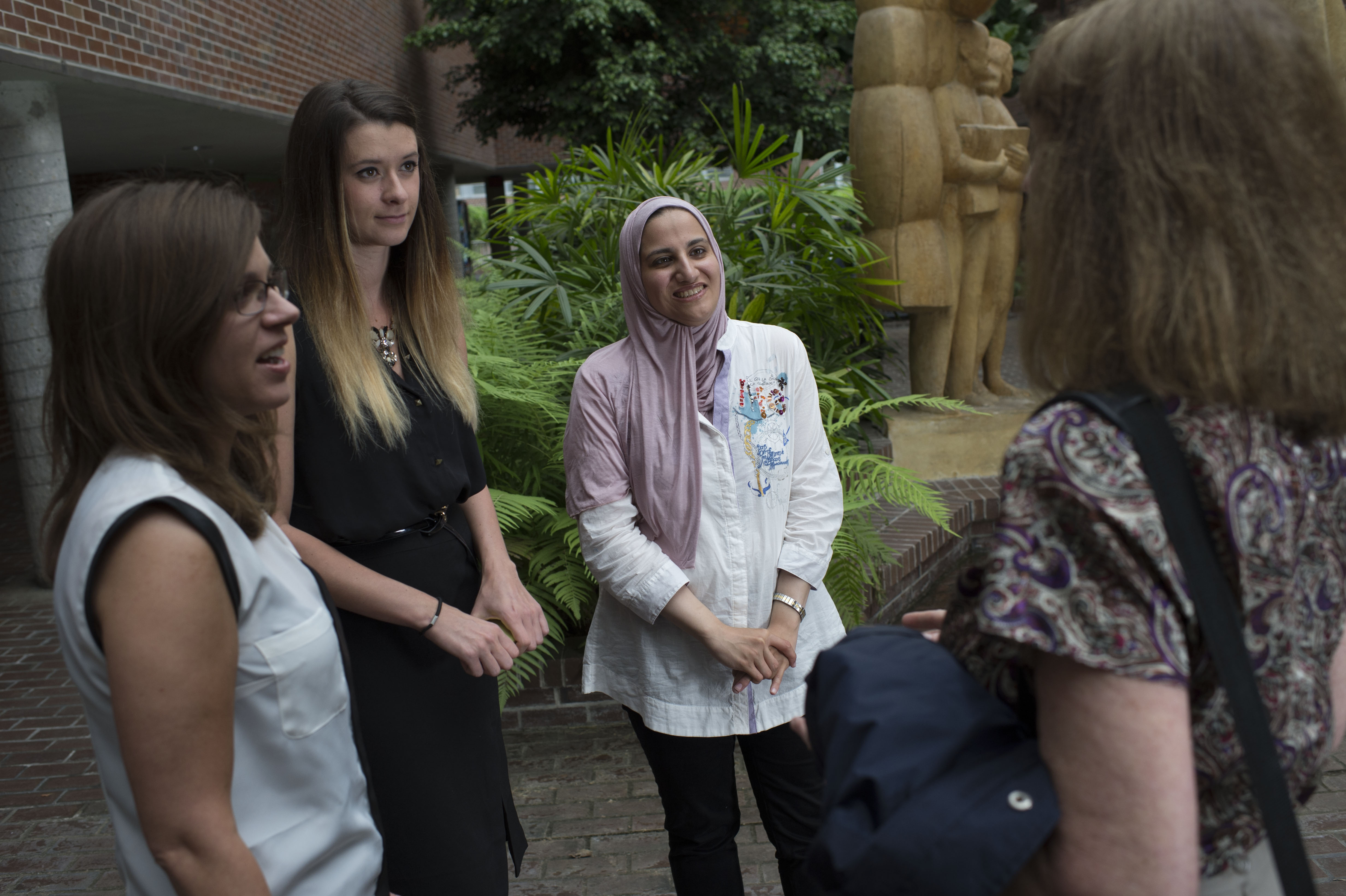 CLASS REGISTRATION
Students are told how to register for classes at orientation. This is a huge university and registration may be a difficult ordeal. It is therefore important for students to remember that everyone else will be confused and frustrated also, so they should relax. During orientation students will meet with their academic advisers. The adviser and student then decide what classes are to be taken during the first semester. Students should prepare themselves by reading the the Graduate Student Handbook before meeting with their advisers. These are available at 222 Criser Hall.
Follow These Steps:
Go to 2013 Weimer Hall (it's in the Graduate Division) and get a copy of your degree plan which explains what courses you need to take. Your degree plan will depend on your major, previous undergraduate experience in that field, and whether you wish to do a thesis.
Get a copy of the graduate and undergraduate catalogs and schedule of classes, either online or at 222 Criser Hall. The graduate catalog will explain what each course is about, and the schedule will let you know when and if it is available. The schedule of courses also lists all sorts of deadlines that you need to pay attention to.
Meet with your adviser just as soon as you arrive or during orientation to learn what you need to do to reach your goal of an MAMC. You must meet with your academic adviser before you register or you are likely to end up with classes that you don't want or need. Be sure to do these things as soon as possible (even before orientation if you can).
Most of the returning students registered during the pre-registration, but most graduate courses do not fill. If you are registering for MMC 6905, 6910, 6949, 6971, 6973, 7979, RTV 6973 or COM 6940, you will need to complete an independent study or internship form. These forms are available in the vertical files on the wall between rooms 2011 and 2013 in the Graduate Division and must be submitted before the registration deadline. Refer to your Master's Handbook for more information. You should also make time to visit Jody Hedge in 2014 Weimer Hall.