Master's Admissions Process
This process is for on-campus programs only. For online master's admission, visit: https://onlinemasters.jou.ufl.edu/admission-requirements/.
Fall Semester
Domestic student application deadline is April 1.
International student application deadline is January 30.
Assistantship/Fellowship applications deadline is March 15.
Spring Semester
Domestic student application deadline is September 15.
International student application deadline is July 15.
Please note the Professional Master's program has limited availability for spring applicants.
Minimum Requirements for Acceptance
Applicants must have a baccalaureate degree
An undergraduate GPA of 3.0 or better
GRE no longer required
For international students, TOEFL scores (see below)
The University of Florida Graduate School requires a minimum grade average of 3.0 for all upper-division undergraduate work. Applicants are expected to have received a minimum grade average of 3.0 for all core courses within the Journalism and Mass Communications area and their area of special interest.
Admission is determined by several factors beyond the application material including space availability, and supervisory availability, particularly in specialized areas. Meeting the minimum application requirements does not guarantee acceptance.
Direct admission to the Graduate School is dependent upon the presentation of a baccalaureate degree from an accredited college or university. Two copies of the official undergraduate transcript should accompany all applications—one for the department and one for the Registrar. These transcripts must be received directly from the registrar of the institution in which the work was done. Official supplementary transcripts are required as soon as they are available for any work completed after application for admission has been made.
Professional and respectful treatment of our admissions and other staff members, faculty and administrators is required.  Unprofessional or disrespectful treatment will result in denial of admission.
For International Students
International students may take either the TOEFL or IELTS tests.
In light of possible continued testing difficulties here and abroad amid the ongoing COVID-19 pandemic, we are allowing temporary emergency English test policy adjustments for applicants seeking to start degree programs Spring 2021, Summer A/B/C 2021, or Fall 2021 only. We will accept the following alternative indicators of English language proficiency in lieu of IELTS and TOEFL scores if both tests are unavailable to the applicant:
Requirements for each are:
TOEFL
90 Internet-based
26 Speaking
27 Writing
IELTS: 6 (6.5)
7.5 Speaking
6.5 Writing
TOEFL and IELTS scores are valid for two years.
The TOEFL code is 83
Communicating for Success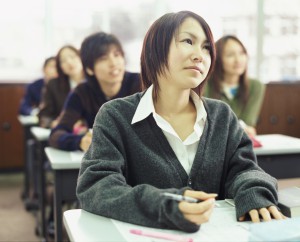 Communicating for Success is designed to help non-­English speakers improve their language skills to qualify for admission to our College. Through an interactive, immersion-style learning environment, students will gain essential skills to enhance their ability to write and present with a high level of proficiency, as well as gain the cultural awareness necessary to become an effective communicator. The course will also help students become familiar with the many standards and guidelines set forth by the journalism and communication industries.
Overall, this practical, hands-­on course lays the groundwork to help non-­native speakers prepare for the intensity of their UF Master of Arts in Mass Communications Program, as well as their future careers.
International Master's applicants who are conditionally admitted to the program with TOEFL scores that are below the required minimum must attain a minimum passing grade of B at the end of the class. If the student does not pass with the minimum grade he/she will not be admitted to the Master's program.