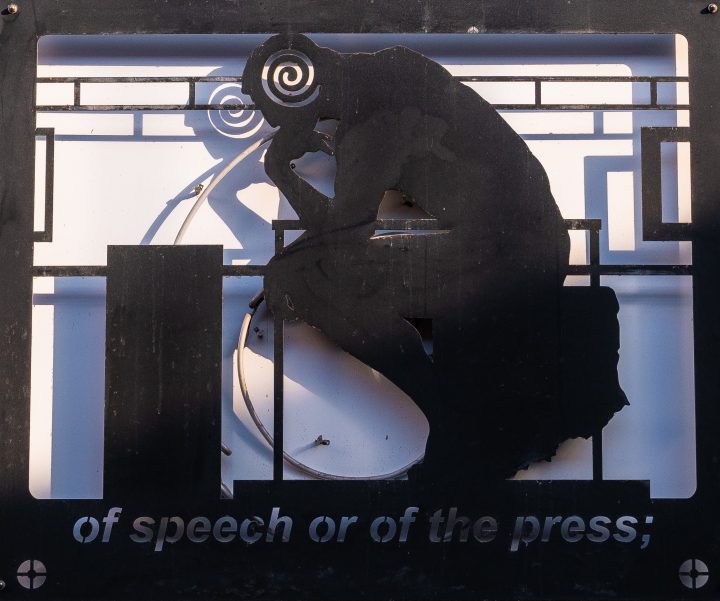 Student Involvement
The Marion B. Brechner First Amendment Project welcomes the involvement of both undergraduates and graduate students (including law students) who are interested in assisting with papers, articles and other projects related to First Amendment, free speech, free press, media law, privacy and data issues.  It's a great opportunity for motivated undergraduates considering law school to be exposed to the legal research and writing process.
For graduate students, it's an opportunity to enhance and hone research and writing skills.  All work is voluntary and the time commitment is flexible.  If you are interested and want to learn more about the possibilities, please email Prof. Clay Calvert at  and attach a copy of your resume, as well as an unofficial copy of your most recent academic transcript or audit.
Courses Taught by First Amendment Project Directors
Clay Calvert
MMC 4200 Law of Mass Communication
3 Credits
Grading Scheme: Letter Grade
Understanding the law, which guarantees and protects the privileges and defines the responsibilities of the mass media. Includes problems of constitutional law, libel, privacy, and governmental regulations.
Prerequisite: junior standing or higher.
Jasmine McNealy
RTV 4700 Telecommunication Law and Regulation
3 Credits
Grading Scheme: Letter Grade
This course provides an introduction to the laws and policies affecting the past, present, and future of various forms of communication technology. Innovations in media tech pose pressing questions for courts and legislators. This course will introduce you to these legal and ethical issues and asks you to think critically about the answers and solutions for conflicts that arise. Our emphasis is on US law and the U.S. Constitution, including freedom of speech and expression. But we also explore topics like privacy, intellectual property, and defamation, and will touch on global legal phenomena.