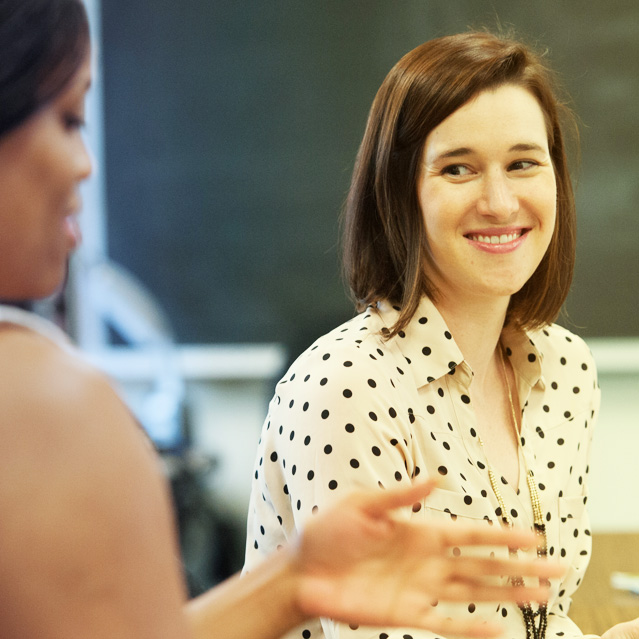 Academics
We train masters. We develop skilled intellectuals and coach leaders in journalism and communications fields. We prepare acclaimed researchers and shape competitive individuals who crave an edge in mass communications. At the UF College of Journalism and Communications, our goal is to help equip you with the knowledge and skills necessary for a successful life-long career.
A master's degree from the College is a hallmark that forever frames your development as a professional or academic. As a master's student of our College, you become affiliated with a Top 10 university and college that are highly ranked among numerous associations and organizations such as U.S. News and World Report.
The CJC master's program is a two-track system, one focused on PhD preparation and one on professional development. Details on the professional development track are available here.
In the PhD-preparation program, you learn the ideas and skills you need for satisfying life-long careers in mass communication. You can choose to obtain a Master of Arts in Mass Communication degree by selecting one of the specializations below or by enrolling in the Master of Advertising program.
Your learning environment is equipped with a wide range of multimedia and research facilities, including the Innovation News Center and The Agency, which provide students in advertising and public relations the opportunity to work in a full-service strategic communications agency.
The Pro Master's track allows you to "mix and match" your coursework from three key career areas – Data/Research, Creative or Management — to develop your own customizable curriculum. You can use our suggested curriculum or create your own path to reach your personal career goals. Details on the Pro Master's track are available here.
The College also offers a minor in Mass Communication for students outside of the College.