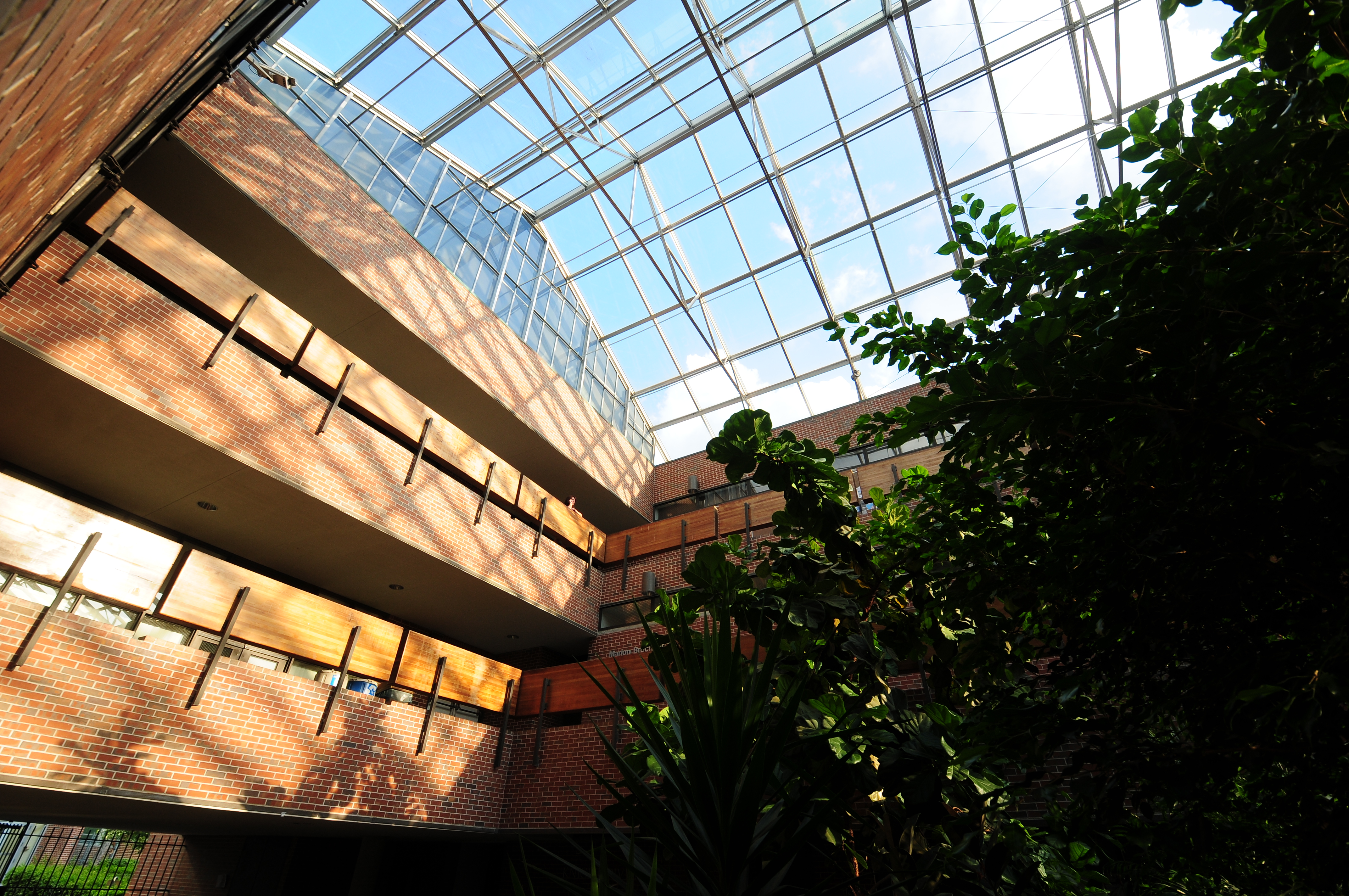 Advisory Council
The Department of Public Relations Advisory Council is a group of industry professionals that provides regular advice and counsel to faculty, staff and students of the Department of Public Relations at UF's College of Journalism and Communications. It advises Department educators, administrators and future public relations professionals about the direction of, changes in and needs of the public relations discipline. This includes, but is not limited to, input about curriculum, careers, professional development, funding and research opportunities to advance individual and Department goals.
Keith Bowermaster (Chair)
Founder and President – The Modig Group

Keith Bowermaster is a highly accomplished communications professional with 20-plus years of success in healthcare education and agency communications. He has served as a vital member of senior-level teams responsible for creating and implementing communications and marketing plans tailored to target audiences on a local, national and global level and has proven strengths in building and maintaining positive relationships.
Keith is formerly vice president of communications for WellStar Health System, the largest health system in the state of Georgia. Originally from Miami, Fla., Keith earned a bachelor's degree in public relations from the University of Florida and a master's degree in liberal studies from the University of Miami.
Rachel Barclay
Marketing Manager, Industry Engagement – CHEP North America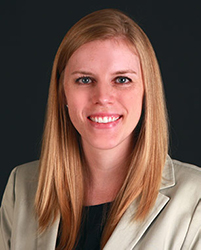 Rachel Barclay leads industry engagement for CHEP North America. She focuses on public relations, executive speaking engagements, social media, trade shows and associations strategy. Her career encompasses aerospace, energy, non-profit, supply chain and technology industries.
She is a leader on the Inclusion and Diversity Council at CHEP, advancing the company's mentorship program. Rachel also co-leads an influential Facebook group of 15,000+ women in marketing and communication in Atlanta, growing by more than 200% in 2019. She's served in various community leadership roles with PRSA Georgia and the Atlanta Gator Club. Rachel earned a B.S. in public relations from the University of Florida.
Bridget L. Braxton
Senior Vice President, Head of Regional Communications – Wells Fargo & Company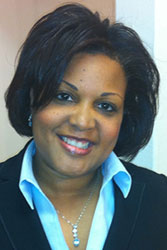 Spanning a PR career of more than 20 years, Bridget Braxton has a diverse background with experience at internal public relations agencies including Ketchum and Weber Shandwick, and Fortune 500 global corporations including AT&T, Dell Computer, Nortel Networks, Sprint, Texas Instruments and Wells Fargo. Currently, Bridget serves as senior vice president, corporate communications for Wells Fargo Regional Banking which serves customers in 39 states and Washington D.C. In this role, she leads a team of 40+ public relations professionals who manage local market communications for Wells Fargo's 80+ businesses.
Bridget is a graduate of the University of Texas at Austin, with a Bachelor of Journalism degree and a Master of Arts in Communication. She resides in Charlotte, North Carolina.
Chris Chiames
CCO – Carnival Cruise Line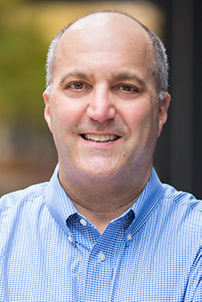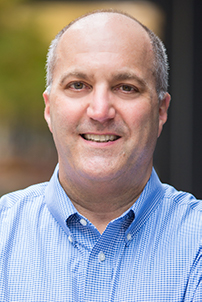 Chris Chiames is chief communications officer for Carnival Cruise Line. He previously held executive positions at American Airlines, US Airways, Orbitz Worldwide and Sabre, and led the travel and tourism public affairs practice at Burson-Marsteller. Chris holds a B.A. in journalism from California State University, Fresno, an M.A. in journalism from the University of Maryland, and a Master of Public Administration from Harvard's John F. Kennedy School of Government. He has been honored by the Public Relations Society of America and the California State University, Fresno School of Mass Communications, among others and is a member of the Arthur Page Society for senior communications executives.
Rob Clark
VP of Global Communications & Corporate Marketing – Medtronic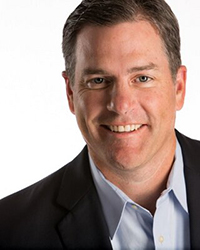 Rob Clark is Vice President of Global Corporate Communications for Medtronic, Inc., the world's leading medical technology company.  In this role, Rob leads Medtronic's global public relations, internal communications, corporate marketing, social media and philanthropy teams worldwide.  His group works to advance Medtronic's key business objectives through innovative, compelling and integrated communication and philanthropic programs and strategies. Previously, Rob served as the Vice President of Healthcare Modernization for Optum, the multi-billion dollar services and IT support business of UnitedHealth Group. Media Group.
Jeannie Clary
Communications Consultant – J Clary PR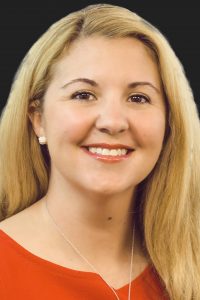 Since graduating from the University of Florida in 2003, Jeannie Clary has provided strategic communications and storytelling expertise to a broad scope of private and public companies across industries.. As an independent consultant based in Clearwater, Fla., Jeannie works as an integrated team member within agencies and corporations around the country to provide strategic communications planning and implementation expertise. Prior to starting her consultancy, Jeannie served on account teams at Weber Shandwick and boutique agencies in Atlanta and Tampa, and served in-house directing all U.S. public relations efforts for global insurance solutions provider Crawford & Company.
Steve Cody
CEO and Co-founder – Peppercomm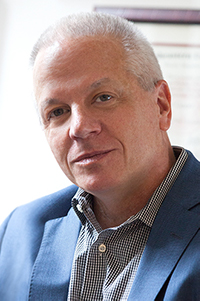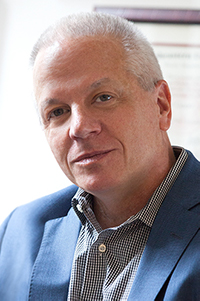 Named one of 50 Game-Changers of PR for 2017 by PRNews, Steve is responsible for overall agency direction and management, new business development, new product development and agency marketing. Most recently, Steve pioneered the creation of the agency's insights and strategy group, an internal consultancy at Peppercomm that bridges proprietary research and program activation to serve both current accounts and business development initiatives. Additionally, he is a member of The Northeastern University Corporation, the College of Charleston's Department of Communication Advisory Council, vice chair of the Institute for Public Relations, and board member of the PRSA Counselors Academy.
Craig Dezern
VP of Global Brand Communications – Hilton
Craig Dezern is Vice President of Global Brand Communications at Hilton. In his role, Dezern leads global communications across Hilton's 14 industry-leading brands as well as for the award-winning Hilton Honors loyalty program. Prior to joining Hilton, Dezern spent more than 20 years as a communications leader at the Walt Disney Company. Most recently, Dezern led a team of more than 100 professionals driving earned, owned, social and promotional media campaigns for Walt Disney Parks and Resorts, a family vacation business that spans three continents and includes six world-class vacation destinations and a top-rated family cruise line. Before joining Disney, Craig was an award-winning journalist for The Orlando Sentinel, earning national accolades for feature writing, environmental reporting and public service.
Tina Elmowitz
Executive Vice President, Partner – rbb Communications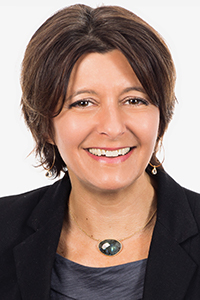 Driving big headlines and creating attention-grabbing events for national brands, Tina Elmowitz leads rbb Communications' consumer practice. As a 24-year veteran, Tina has been instrumental in developing and executing award-winning client campaigns, including Hampton by Hilton, Bank of America, Disney on Ice, M&M's and Miami Marlins. Tina also drives rbb's talent management to ensure best practices carry through to staff development and overall satisfaction. She believes that happy employees create happy clients. rbb Communications consistently ranks among the nation's top communications firms and is often honored by top business organizations as a "Best Place to Work." Tina graduated from UF's School of Journalism, is a member of The Commonwealth Institute's Broward Forum and has guest lectured at University of Miami, Florida International University and Florida Memorial University.
Ann Fahey-Widman
President and CEO – Monarch Communications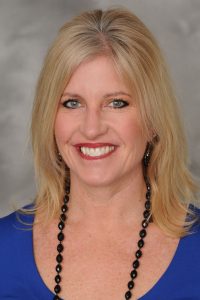 Ann Fahey-Widman, APR, is president and CEO of Monarch Communications, LLC, a communications consulting and media/messaging coaching firm. A nationally award-winning communications practitioner, Ann has more than 25 years of experience developing and leading strategic corporate communications and reputation management programs for FORTUNE 500 companies, as well as for associations and non-profit organizations. She spent the last 15+ years managing corporate communications efforts for major health care/pharmaceutical companies, including Pfizer/Hospira, Medline and Abbott. She has also led communications efforts for consumer packaged goods brands including for the iconic Kellogg Company.
Rosanna M. Fiske
SVP of Corporate Communications – Wells Fargo & Company, Florida Region and the Southeast U.S.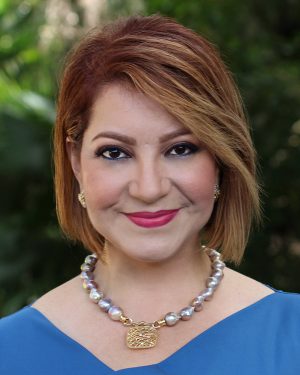 Widely known for her cross-cultural understanding and expertise, Rosanna M. Fiske, APR, Fellow PRSA, is Senior Vice President of Corporate Communications, leading all communications for Wells Fargo & Co.'s Florida Region. A nationally recognized executive with more than 25 years of experience developing comprehensive marketing communications, brand positioning, advertising, and public relations strategies, Fiske has a proven track record driving successful, multi-channel campaigns working with some of the world's leading brands such as Charles Schwab, American Airlines, GE, Anheuser-Busch Companies, Absolut Vodka, Visa USA and MTV Networks. She was the first Latina CEO of the Public Relations Society of America and was named one of the Top 100 Influential Hispanics in America by Hispanic Business Magazine.
Heather Jameson
Principal – Jameson Communications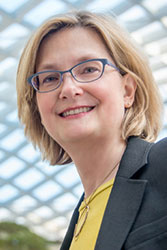 Heather Jameson is a senior communications professional who specializes in health and science—working with nonprofits, federal agencies and businesses. Her work has included projects for the National Academy of Medicine, National Academy of Sciences, National Institutes of Health, Children's National Health System, UsAgainstAlzheimer's, U.S. Pharmacopeial Convention and Highmark Blue Cross Blue Shield. Prior to founding her own firm, she was vice president of communications for Research!America, a nonprofit advocating for federal funding and policies that advance health and medical research. Earlier, she held senior positions at international public relations consultancies, including Ogilvy and Ketchum. She earned a bachelor's degree from Davidson College in North Carolina.
Rachel Katz
Founder and CEO – RBK+co
Rooted in hospitality, Rachel Katz has built a career on the development of some of the strongest hospitality brands in the country including BLT restaurants, and international vegan fast-casual brand by CHLOE.  Upon graduating from the University of Florida with a BS in Public Relations, Rachel moved to New York City to work at award-winning agency Baltz & Company, before transitioning in-house with the Mother Earth Group in Charlotte, NC; SD26 in New York City; and then as Vice President at ESquared Hospitality overseeing all Marketing and PR efforts.
Rachel founded RBK+co in 2019, a strategic marketing and communications consulting firm based in Atlanta, GA.
Cathie Koch
GVP, Corporate Affairs – Bloomin' Brands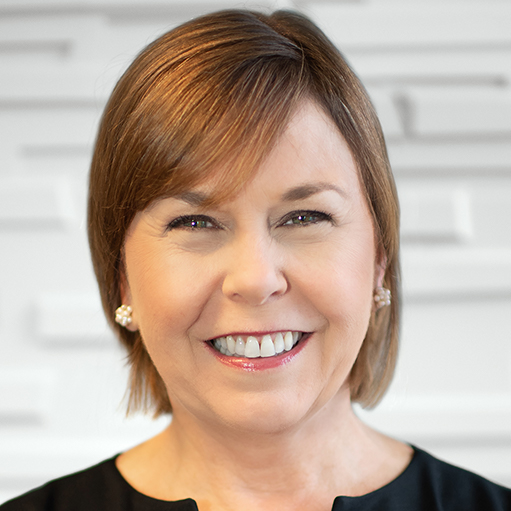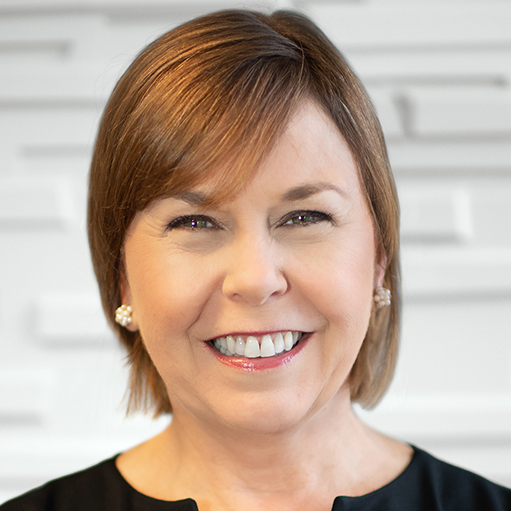 Cathie Koch is the GVP, Corporate Affairs for Bloomin' Brands, Inc., the parent company for Outback Steakhouse, Carrabba's Italian Grill, Bonefish Grill and Fleming's Prime Steakhouse and Wine Bar. She joined Bloomin' Brands following an eight-year tenure with Arby's Restaurant Group, where she created a Corporate Communications function and provided strategic direction for a full-service communications department. She also created the franchised brand's first 24/7 crisis communication team. She earned a bachelor's degree in journalism from the University of Florida and an accreditation in public relations (APR) from the Public Relations Society of America.
Rena Langley
Senior Vice President, Public Affairs – Walt Disney World Resort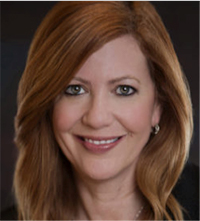 Rena Langley is the senior vice president of Walt Disney World Public Affairs. Rena oversees public relations, external communications, internal communications, executive communications and corporate citizenship for the Walt Disney World Resort as well as government and industry relations for Walt Disney Parks and Resorts.
Rena has a deep breadth of experience in communications, most recently as the vice president of Public Affairs for Disney Cruise Line and New Vacation Operations, which includes Disney Vacation Club, Adventures by Disney and Aulani, a Disney Resort & Spa. She holds a bachelor's degree in journalism from the University of Florida.
Todd Lynch
Managing Director – WORLDCOM Public Relations Group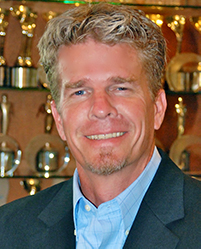 Todd Lynch is the first managing director of WORLDCOM Public Relations group, the world's leading partnership of independently owned public relations firms. He sets strategy and direction for the company and elevates shared best practices and knowledge so that client-communication programs have immediate impact and lasting value. Because of his 20-plus years in leadership positions in PR and integrated-communications agencies, he has a demonstrated track record in leading clients and staff in today's rapidly evolving PR and communications marketplace.
Tina McCorkindale, Ph.D., APR
President and CEO – Institute for Public Relations
Tina McCorkindale, Ph.D., APR, is the President and CEO of the Institute for Public Relations, a non-profit research foundation that creates, curates and promotes research and initiatives in the public relations industry. She taught as a professor for 15 years and has more than 10 years of experience working in corporate communication and analytics. McCorkindale is the recipient of the 2017 PRSA David Ferguson Award and was inducted in the PR News Measurement Hall of Fame in 2018. In 2019, she was selected as one of 40 national leaders to participate in the 91st Joint Civilian Orientation Conference.
McCorkindale received her bachelor's degree in journalism and a minor in marketing from the University of Southern Mississippi, a master's degree in public and corporate communication from the University of South Alabama, and her Ph.D. in communication from the University of Miami. She lives in Seattle, Washington.
Ben Milder
Senior Vice President, Director, Public Policy Team – Burness Communications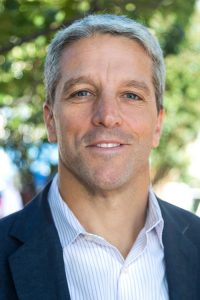 Ben Milder, Senior Vice President and Director of the Public Policy Team, joined Burness in 1999. He leads the company's policy initiatives with non-profit organizations, developing and implementing strategies to advance our clients' ideas in the policy world. His work involves regular contact with Congress, the executive branch, interest groups, professional associations and think tanks. The Policy team supports a wide array of the company's clients across a diverse set of issues in health and health care, from combatting the nation's childhood obesity epidemic to advancing transformative ideas to improve the health of vulnerable populations to spreading new models of medical education and care delivery.
Greg Mondshein
Managing Partner – SourceCode Communications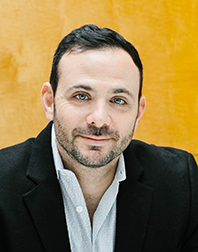 Greg Mondshein is an accomplished communications professional with more than 13 years of experience advising technology brands. He's the co-founder and managing partner of SourceCode Communications, recently named 2019 New Agency of the Year, fastest growing and seventh most creative agency in the world by PRovoke. The agency is also a two-time PRWeek Boutique Agency of the Year finalist and PRNEWS Best Places to Work honoree. Personally, Greg was named co-chair of the PR Council's first ever Next Board, a 2020 Scholar with The Marketing Academy and named a 2019 Top 25 PR Innovator in North America by PRovoke. Mondshein is a former Ironman triathlete, summited Mount Kilimanjaro and is raising his two daughters, Penelope & Amelia, with his wife just outside of NYC.
Tom Noland
Senior Vice President, Corporate Communications – Humana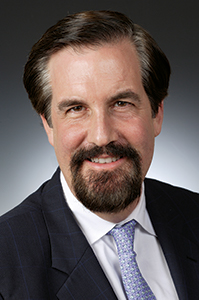 Thomas T. Noland, Jr. is Senior Vice President of Corporate Communications for Humana Inc., a FORTUNE 100 health and well-being company based in Louisville, Ky. In the past decade Tom and his Humana team have earned a Silver Anvil from the Public Relations Society of America, a Gold Quill from the International Association of Business Communicators, and numerous PRSA Bronze Anvils. Tom joined Humana in 1984 after a 12-year career as an award-winning newspaper reporter, including stints with the Tampa Bay (then St. Petersburg) Times, the Anniston (Alabama) Star, and as a Paris-based foreign correspondent for the Atlanta Constitution, the Miami Herald and USA TODAY. A Connecticut native, Tom is a 1975 graduate of Yale University (B.A. magna cum laude, with honors in history). He and his wife, Vivian Ruth Sawyer, have two grown children.
Amy Summers
Owner/President – Pitch Publicity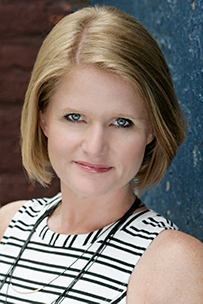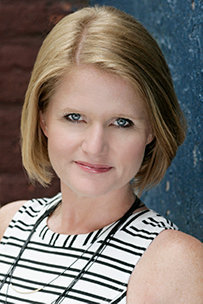 Amy Summers launched Pitch Publicity in 2003, with a focus on the media's needs for newsworthy stories and extreme deadlines. Her approach has always been focused on crafting a newsworthy pitch that complements her clients' goals while satisfying the journalist's need for a compelling story. Credited with strategizing publicity campaigns and live interviews at the only underwater scientific laboratory on the planet (63 feet beneath the sea) to the highest point of the planet during a Mount Everest summit (21,000 feet above sea level), Summers' publicity campaigns have resulted in billions of media impressions for international clientele in multiple industries.
Oscar Suris
Executive Managing Director – Zeno Group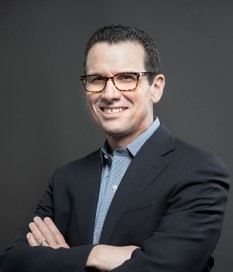 Oscar Suris joined Zeno Group in April 2019. He's a corporate communications professional with 20 years of experience of providing strategic public relations counsel to Fortune 100 companies and 10 years of experience in the newspaper business. He served most recently as executive vice president and head of Corporate Communications at Wells Fargo & Company.
Oscar's communications experiences have spanned two global industries – automotive and financial services. His news industry experience includes five years as a staff reporter for The Wall Street Journal. His corporate communications career began with AutoNation, Inc, and continued with Ford Motor Company before joining Wells Fargo in 2009.
Oscar, a Cuban native, is a graduate of the University of Florida with a bachelor's degree in finance. He has been named six times to PRWeek's "Power List" of the top 50 professionals in public relations.
Mark Weiner
CEO – Prime Research
Chief Insights Officer – Cision

Mark Weiner joined PRIME as CEO in 2008. Since 1993, Mark has helped many of the world's greatest organizations to demonstrate and generate a positive return on their investment in public relations. Weiner belongs to the Arthur W. Page Society and The Institute for Public Relation for which he serves as a Trustee and Chairman of the Measurement Commission. He serves on the Advisory Board of the Museum of Public Relations. Weiner sits on the advisory boards of The Strategist, CommPRO and PR News. He frequently speaks and writes on the topics of PR return-on-investment, corporate reputation and integrated marketing communication. Weiner is a member of the PR News Measurement Hall of Fame.
Rob Zeiger
Vice President and Global Chief Communications Officer – Royal Caribbean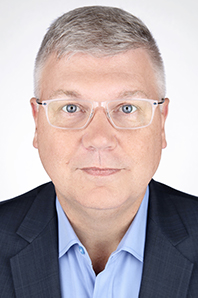 Communications veteran Rob Zeiger joined Royal Caribbean in 2013, and is responsible for the company's corporate and executive positioning, brand public relations, employee communications, CSR programs and crisis communications. Before moving to Miami, he also served as the top communications executive for both the Philadelphia Eagles of the National Football League and global direct-selling leader Amway Corp., where he was the driving force behind a comprehensive rewrite of the company's approach to public communications. He has worked in Detroit government and politics, leading communications and special projects for Michigan Democratic legend Ed McNamara, and was a leader of the Detroit office of Weber Shandwick.
Valerie Zucker
Managing Partner – Zucker Lewis Media Group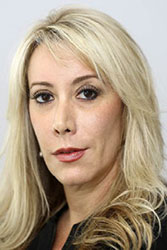 As a managing partner at Zucker Lewis Media Group, Valerie's work involves helping clients with promotions, campaigns or special events in the automotive, entertainment, sports and charitable worlds. Zucker Lewis Media Group is a savvy communications agency that delivers results-delivering public relations, marketing and digital campaigns for companies looking to strengthen their brand and connect with their audiences in a creative and compelling way.