Solutions Journalism Boot Camp – Tuesday, April 4 at the AHA! CoLab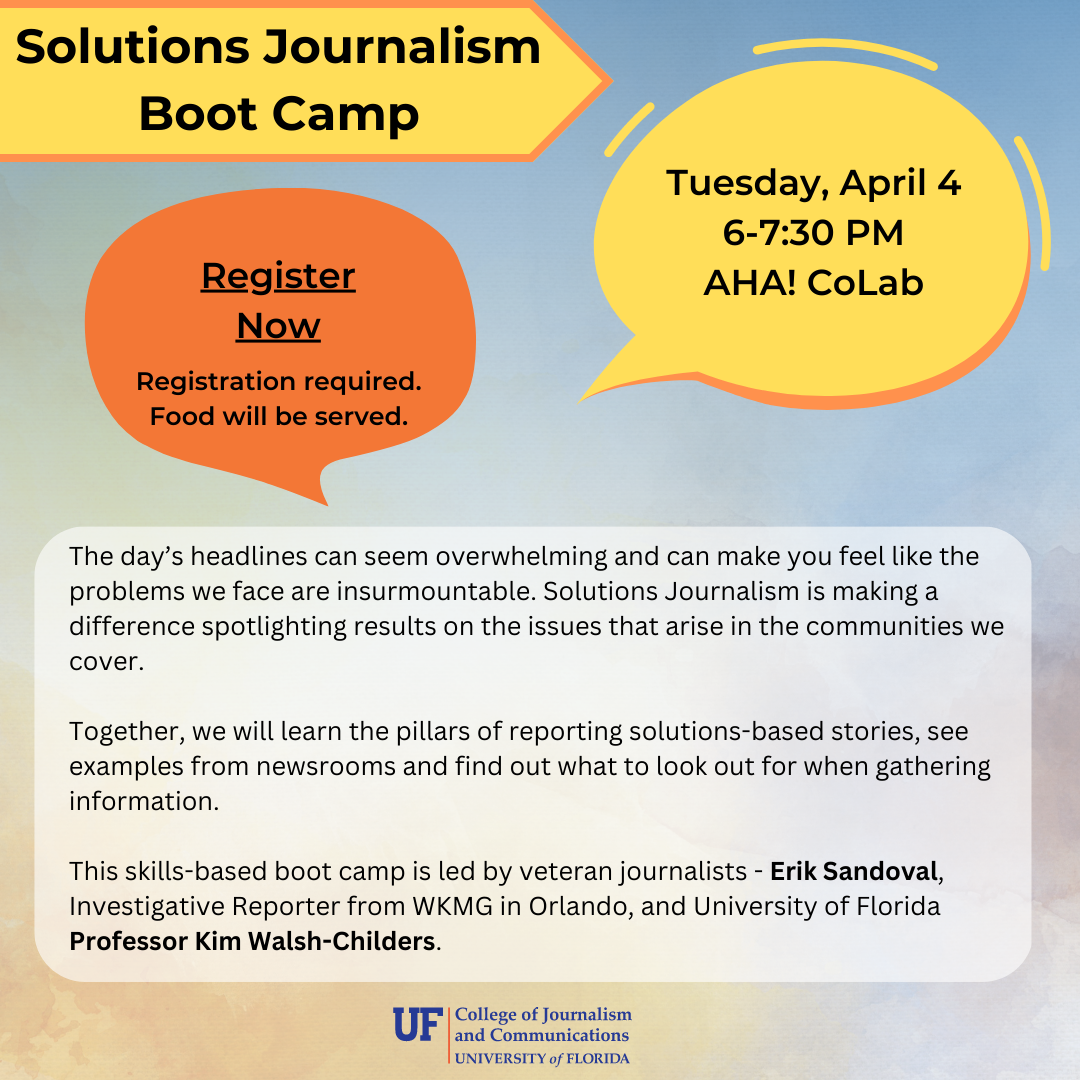 Solutions Journalism Boot Camp
Tuesday, April 4
6-7:30 PM
AHA! CoLab
The day's headlines can seem overwhelming and can make you feel like the problems we face are insurmountable. Solutions Journalism is making a difference spotlighting results on the issues that arise in the communities we cover.
Together, we will learn the pillars of reporting solutions-based stories, see examples from newsrooms and find out what to look out for when gathering information.
This skills-based boot camp is led by veteran journalists – Erik Sandoval, Investigative Reporter from WKMG in Orlando, and University of Florida Professor Kim Walsh-Childers.
Registration required. Food will be served.
Posted: March 29, 2023
Category: Careers, Student News