Rethinking Communications: How One UFCJC Master's Student Helped Develop a New Organizational Alignment at Lockheed Martin
By Michelle Holder, B.S. Journalism 2022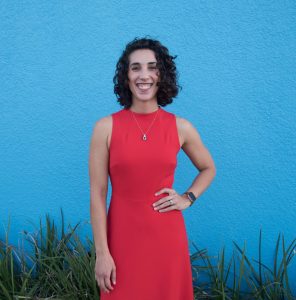 Nina Salvaggio Wagner never imagined she could have an impact at a large company like Lockheed Martin. But the insights she gained during her studies for an online Master's in Global Strategic Communication from the University of Florida College of Journalism and Communications led to an opportunity for a more integrated communications team.
After getting her public relations degree from the University of West Florida (UWF)  in 2013, Wagner started working in public relations and communications for city governments, the private sector and government contract work.
Now, Salvaggio Wagner is the Strategy and Innovation Integrated Communication Senior Lead at Lockheed Martin, a global aerospace and defense company headquartered in Bethesda, Maryland.
One of Lockheed Martin's main goals is to bid on government contracts and other projects. One project the communication department has been working on is the Orion Capsule, which will take humans to outer space including the Moon and eventually Mars.
Some of the responsibilities of the Lockheed Martin communications team is to create content packages, advertisements and visuals such as 3D renderings and animations. One of the things she loves about her role is she can be creative and express new ideas.
Oftentimes, when Salvaggio Wagner and her team are creating communication content or press releases, she will need to translate the difficult space jargon into comprehensible writing.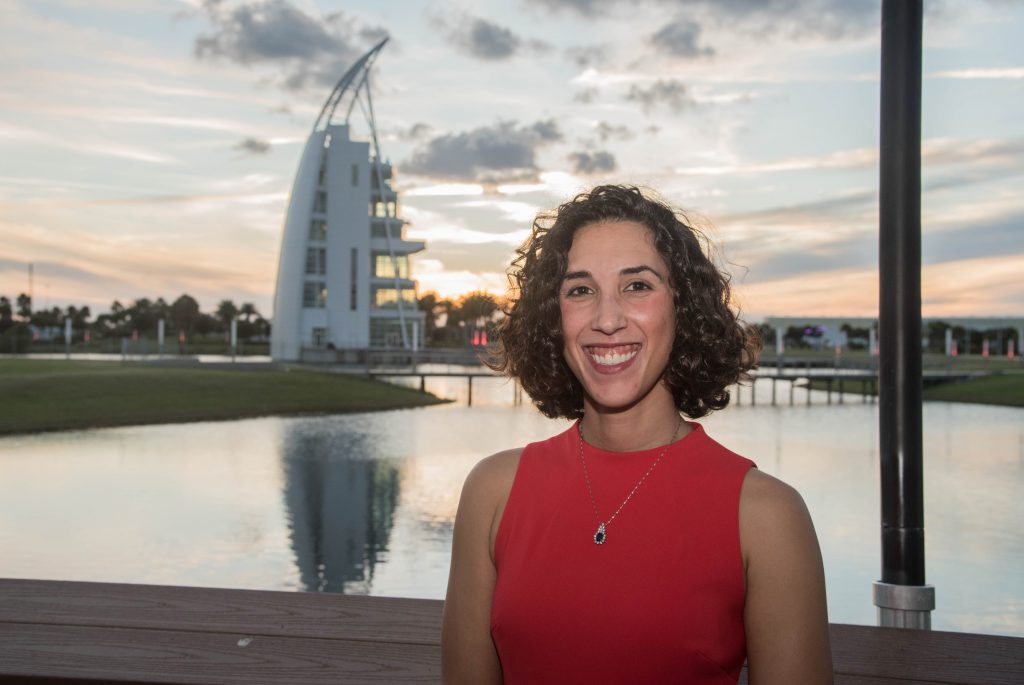 "It's a level of precision that is very different from working for a small company," She shared. "You have to be open to learning in this environment."
Salvaggio Wagner decided to get her master's out of a desire to further her education and knowledge base and also further her career in global communications.
As Salvaggio Wagner took her courses for the master's program, whenever there was an opportunity to research a company, she would select Lockheed Martin and evaluate the company's communication organization, styles and audiences for her papers and projects.
"My manager and I have been discussing a more integrated approach to our team's communications for a while," she said. ""But after my Public Affairs course, I was able to provide well-rounded research on an integrated comms role and clearly articulate what that could look like on our team. I was able to go back to management with a very clear and defined explanation of how I thought an integrated role would benefit our team."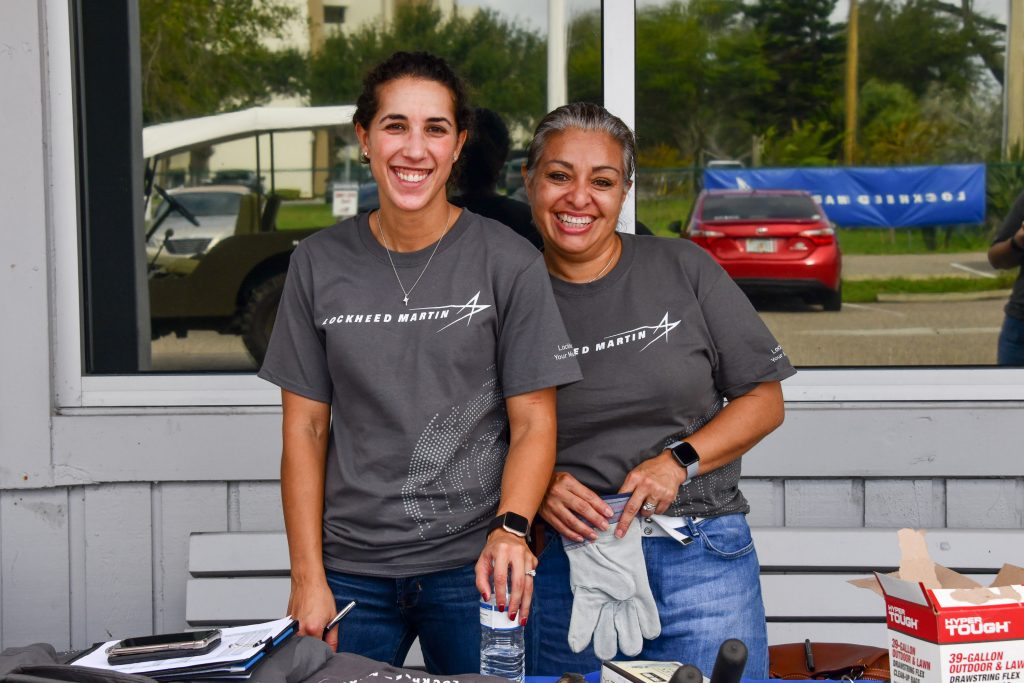 When researching the company in her Public Affairs Communication class taught by Robert Grupp, the Global Strategic Communication program director, Salvaggio Wagner came up with the idea of a more integrated communications team. She successfully pitched a new organizational alignment to her Lockheed Martin colleagues. They are currently testing her approach with Nina's new job, the first on the team to integrate across internal, external, and executive communications support.
In this model, one person would be in charge of a specific project regardless of whether it was internal or external communication. For example, in the Orion project, one communicator is responsible for all communications related to the project and knows everything about it, and then they get support from those other individuals as needed.
"We've come quite a far way. I now have really good partnerships with individuals in those other segments of the business," she said. "We're getting there, but there's always going to be a learning curve."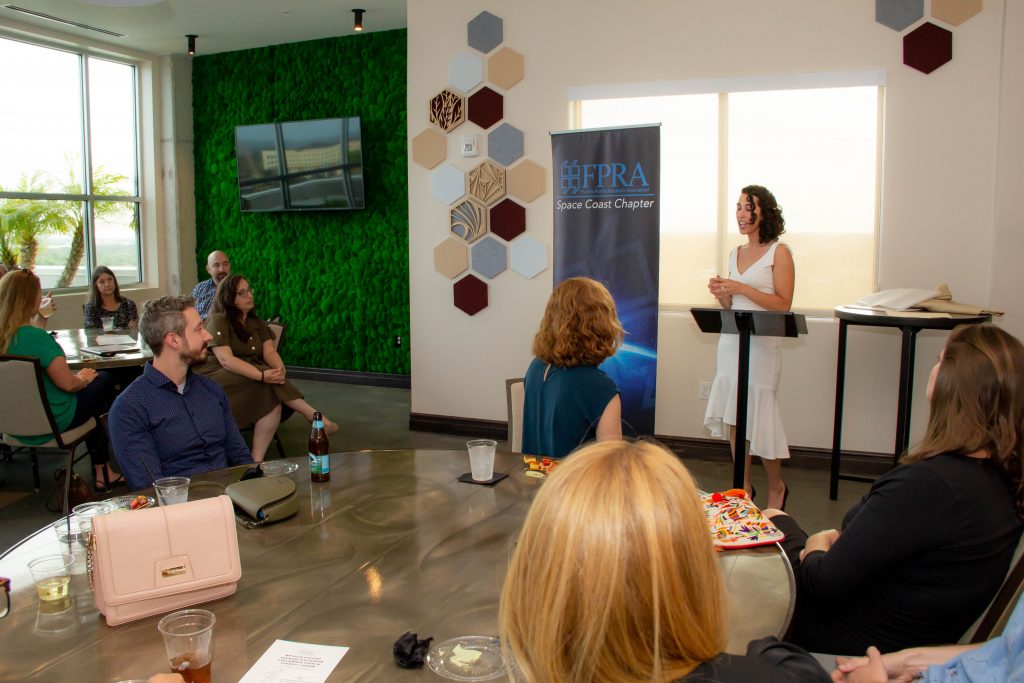 Salvaggio Wagner advocates for joining professional organizations such as the Public Relations Society of America and the Florida Public Relations Association (FPRA) to grow your professional network.
"Definitely join one of those [organizations]," she said. "Not only for the camaraderie of being able to talk to other communications professionals, but also for the education and the connections."
After graduating from UWF, Salvaggio Wagner joined the FPRA and, in 2020, was awarded the organization's Joe Curley Rising Leader Award honoring members who demonstrate emerging leadership traits along with dedicated, active involvement in FPRA chapter activities, programs, functions and events. She served as the Space Coast Chapter's president from 2021-2022.
Now Salvaggio Wagner, who is scheduled to complete her master's this summer, enjoys working at a company that is globally impactful and a part of something bigger. "I would say the coolest thing is just the impact, understanding the impact that we have as communicators and the company understands the impact that we have as communicators," she said.
Posted: March 22, 2023
Category: College News, Profiles, Student News, Student Profiles
Tagged as: Global Strategic Communications, Lockheed Martin, Nina Salvaggio Wagner, Online Masters