Ph.D. Alum Pursued Advanced Degree to Better Serve Clients
By Lila Greenberg, B.S. Telecommunication 2022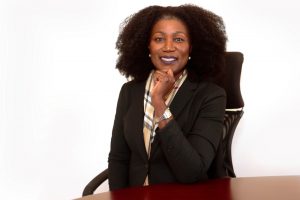 Pamala Proverbs was a successful and innovative public relations professional in Barbados with a slew of credentials. But because of her continued drive to learn more about her profession and to implement the most effective strategies for her clients, she opted to put her career on hold and pursue a Ph.D. at the University of Florida College of Journalism and Communications (UFCJC).
In 2007, Proverbs founded PRMR Inc., a public relations consulting agency that assists companies with marketing communications, strategic planning and campaign development. The firm focuses on various types of businesses, ranging from corporate and development agencies to governmental institutions, with much of the work tailored to social and environmental issues.
The agency was thriving. But Proverbs has always been a forward-thinker, wanting to be ahead of the curve and be at the forefront of discoveries. "Public relations is the kind of career that you need to continue learning," she said. "Communications change every day and change consistently."
Proverbs decided to continue her education in 2017 with a Ph.D. from UFCJC. At the time, she had a bachelor's degree, two master's degrees, and several accreditations from the Public Relations Society of America (PRSA), and the International Association of Business Communicators.
"What led me to do a Ph.D. was the fact that my job is an intellectual one rather than a manual one," Proverbs said. "Because of the nature of the profession and the work that I am doing – consultancy – I wanted to have that theoretical background to strengthen my practical work."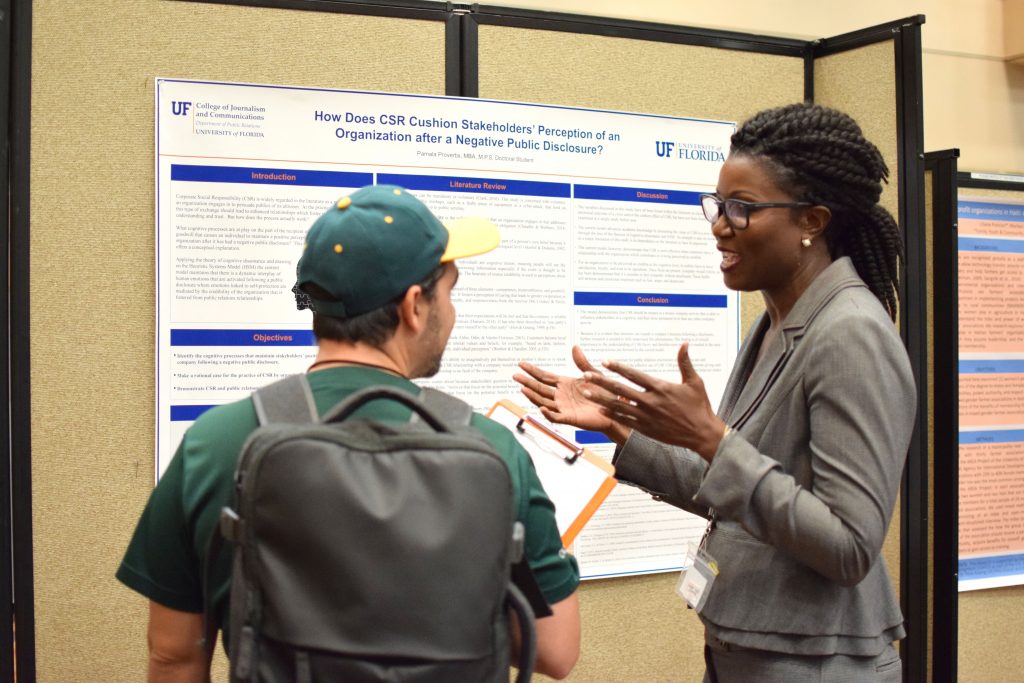 In addition, Proverbs noticed professionals with doctoral degrees garnered increased levels of respect and attention from colleagues. Although she was already a highly educated and accomplished professional, the additional degree would encourage the utmost respect from her colleagues, granting her the ability to voice her ideas and make meaningful societal changes through her business.
"I find that in all work, especially in development, people listen to people with a Ph.D. So, I decided I needed to get one. So, when I sit around a table, they'll listen to me too."
As for what led her to the University of Florida, Proverbs shares that the UFCJC Public Relations program is well-respected within the profession and also happens to house the Institute for Public Relations – right in Weimer Hall.
"I wanted to come to a university that had a strong PR program, and UF has one of the best PR programs in the United States."
Proverbs said her time in Gainesville was nothing less than extraordinary, including the endless opportunities and support offered by the College. She traveled around the country and the world attending conferences from San Diego to Prague and studying abroad in Australia.
For two semesters, she directed a team of students who competed annually in the Public Relations Student Society of America's Bateman Case Study Competition, the organization's premier national competition for public relations students. Under her direction, the team placed second nationally in 2020. "The Bateman Team was my best teaching experience because it was very practical; it was as if I was still running an agency."
Besides focusing on basic concepts, including theories, campaigns, and audience research, Proverbs tasked the team with completing practical, hands-on tasks to prepare them to enter the industry as professionals. Running the team like an agency rather than teaching a formal class was an excellent experience for both the students and Proverbs.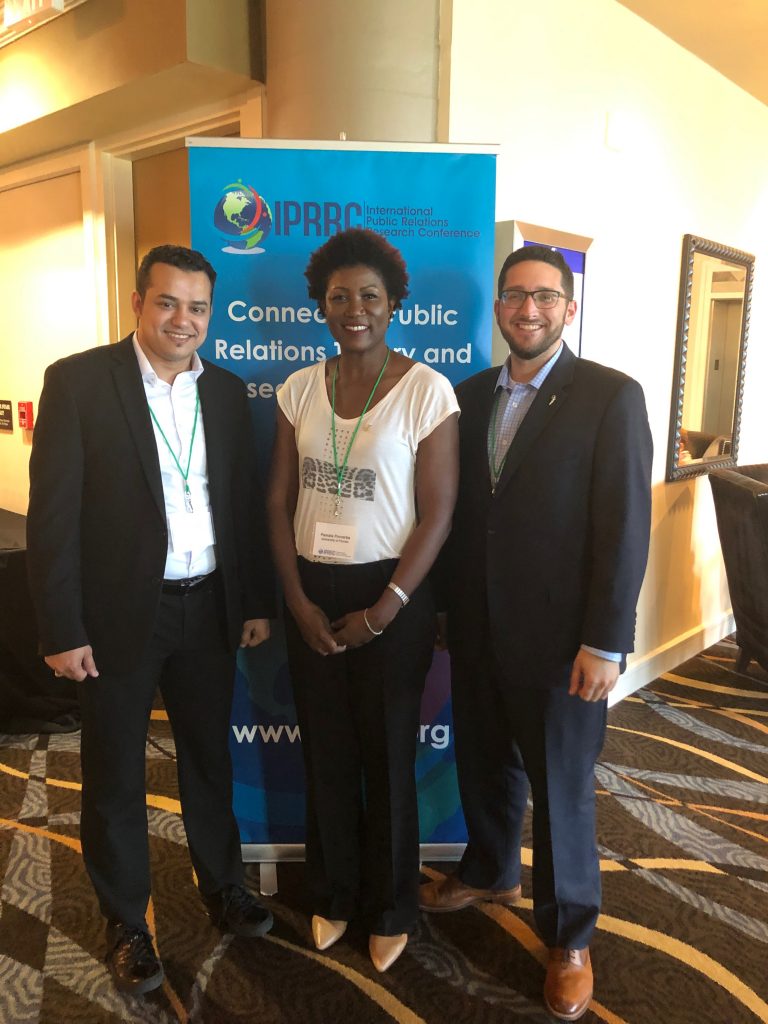 She also conducted groundbreaking research for her dissertation by fusing her interests with her public relations expertise. She investigated how public relations can change the negative reports of victims of gender-based violence in the media. Proverbs even proposed an improved definition for public relations within her writing, as she believed that the definition at the time limited the scope of public relations to business applications. This work earned her numerous accolades. Along with her Ph.D., Proverbs earned a graduate certificate in gender and development.
Proverbs' work during her doctoral program was recognized nationally. In 2021, she was named PRNEWS' Graduate Student of the Year. She was selected as a PRSA Assembly Delegate-at-large in 2020, and in 2019 received a Certificate of Excellence from the UF International Center, and her case study, "Corporate Political Defiance— A Case Study on CEO's New Motive for Corporate Social Responsibility," won both the Arthur W. Page Center top ethics paper and the Betsy Plank Graduate Research Competition Award  top student paper at the PRSA Educators Academy.
After graduating in 2021, Proverbs returned to Barbados and went back to work at PRMR Inc. Having a Ph.D. and the additional knowledge and experience that comes along with it has helped Proverbs better her career. "It has helped to refine the focus of my business."
She now targets a niche market within the public relations industry and chooses for-profit clients who do business for the betterment of people and the planet.
"Having a Ph.D. from UF is a mark of achievement. People give you that level of respect when you give advice and counsel," she said.
Posted: March 9, 2023
Category: Alumni Profiles, College News, Profiles
Tagged as: Dean's Report, Pamala Proverbs