From TV to Business: One CJC Alum's Journey to Drive Diversity in Financial Planning
By Michelle Holder, B.S. Journalism 2022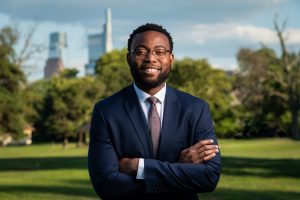 Jacky Petit-Homme, B.S. Telecommunication 2008, tackled every obstacle that came his way with fortitude and ingenuity.
As a first-generation American, born to Haitian immigrants and growing up in Miramar, Florida, Petit-Homme's fun-loving and extroverted personality drew him to working in broadcast. In high school, he was in a production class as a host for the school's morning news, and then went on to attend the University of Florida College of Journalism and Communications to pursue his dream of working in film and TV production.
"I loved everything," he said. "UF had just phenomenal facilities for the production students with the studio [and] the equipment."
One of Petit-Homme's favorite teachers, Media Production, Management, and Technology Professor Tim Sorel, helped him grow his passion for production. "He made me love the art of storytelling from behind the camera," Petit-Homme said. "To this day, I watch how people shoot films and TV shows. I pay close attention to how they do the production and how they do the lighting, because truly it is still a passion of mine."
Outside of the classroom, Petit-Homme usually worked two to three jobs at a time to support himself during school, including waking up at 4 a.m. for the opening shift at WingStop and working at the Harrell Medical Education Building acting as a patient for training medical professionals.
After graduating, Petit-Homme started a job on the Miami Herald's digital team, which was one of his favorite jobs. While other friends and colleagues worked a 9-to-5 office job, he was driving around the city chasing stories and meet interesting people to report on. He and his team would come back from a day of shooting to edit a video and post it on the news website.
Still living at home in South Florida with his family, Petit-Homme started taking odd-jobs and freelance work to keep making money. By reaching out to friends, he found jobs such as working at a furniture warehouse where he would build office chairs, as an events photographer and video editor for weddings and Bar Mitzvahs, and also working at a call center.
While working freelance gigs for some time, his older brother Serge suggested he get his health insurance license because of the new Affordable Care Act.
"I started reading the[licensing] book and from just the first chapter of understanding the basics of insurance, I knew that I found a part of me that I was interested about that I never knew."
Petit-Homme, who has sickle cell disease, was particularly interested in health insurance. "Understanding really how your health insurance works and how it impacts your life was something really interesting to me and I think it was very valuable information," he said.
Once he achieved his certification and started working in the finance industry, he never looked back. In 2015, he moved to Philadelphia to work at Wells Fargo Bank as a broker's associate, and then was recruited by Merrill Lynch to work as a financial adviser and worked there for six years.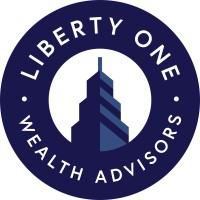 In 2021, deciding it was time to branch out for himself, he co-founded financial planning and investment firm Liberty One Wealth Advisors. Petit-Homme said his ability to give objective advice is vital to working on behalf of my clients. "At Merrill Lynch, that became more challenging over time with the firm seemingly putting profits over people," he said.  "My agenda is my clients' agenda, and once it became clear that was not the best platform for my clients, it was time to make the transition. Launching Liberty One Wealth Advisors ensures I'm always working as a fiduciary directly for my clients, not for the big bank."
"I was not afraid," he said. "I took a lot of big swings because I believed in myself."
The skills he learned — through storytelling in journalism, working shifts at the restaurants, taking jobs like the call center, and every other odd job he had — helped Petit-Homme in the long run. Skills such as connecting with sources helped him connect with clients; his customer service skills helped him with cold calling.
In the crowded world of financial advice, Petit-Homme identified several factors that he thought would differentiate his firm from others. "The first is diversity, of course. When you look around the industry, you will be hard pressed to find a firm that not only looks like ours, but also aggregates such a broad spectrum of different backgrounds," he said. "I've never been a 'finance guy' and I honestly hope I never will be. I'm a people person who loves to help people navigate complicated problems. We love the relationships we build with our clients and the trust they place in us each and every day."
Mentorship is also part of what keeps Petit-Homme fulfilled. He's a Big Brother with Big Brothers Big Sisters Independence Region, and sits as co-chair on its Regional Advisory Board.
"A lot of my passion is financial literacy and just really giving back to the community, especially in the finance space where it's not as diverse as it could or should be. I wanted to present opportunities and options for young professionals that look like me," he said.
Petit-Homme, who was named one of UF's 2023 40 Gators Under 40 honorees, enjoys helping people answer questions about finance and helping them figure it out because it's important. "If you want something out of this world, you have to put it into the world first"," he said. "That's how I operate."
Posted: March 2, 2023
Category: Alumni Profiles, College News, Profiles
Tagged as: Jacky Petit-Homme