Four Alumni Inducted into the 2023 UFCJC Hall of Fame
The University of Florida College of Journalism and Communications (UFCJC) will induct four alumni into the College's Hall of Fame at an annual awards ceremony on April 20, 2023. This honor was created in 1970 to recognize alumni who have excelled in their careers and has been awarded to only 173 alumni out of some 35,000 graduates.
The 2023 Hall of Fame class includes:
Yolanda Cash Jackson, B.S. Public Relations 1980, JD 1990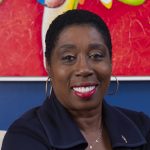 Yolanda Cash Jackson is a lobbyist and shareholder with the Florida law firm Becker and Poliakoff. She is an experienced government law attorney who has established a strong reputation in the legal community for her leadership and commitment to civic, charitable and professional organizations. She leads the firm's state government practice and has developed a proficiency in all aspects of state advocacy. Her achievements include leading a state lobbying effort to place a statue of Mary McLeod Bethune, a civil rights leader, in the U.S. Capitol; helping create the HBCU Pathway to Law Endowed Scholarship at UF's Levin College of Law, which provides scholarships for at least five graduates of HBCU's; co-founding the National Black Professional Lobbyists Association; and chairing the Miami-Dade Beacon Council. Jackson has recently been featured in Florida Trend's Florida 500, recognizing Florida's most influential business leaders, and in 2022 was named the magazine's Floridian of the Year. She has received the South Florida Council of the Boy Scouts of America's Whitney M. Young Award, and this year was honored by UF as its first recipient of the Gator Nation LeaDErshIp (DEI) Award.
John Moran, B.S. Journalism 1978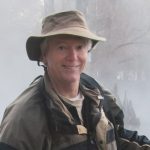 John Moran is one of the most acclaimed and beloved nature photographers in Florida. Following a 23-year career as a newspaper photographer and writer, Moran left the world of daily journalism in 2003 to concentrate full time on photographing the best of natural Florida. His landscape and wildlife photography have appeared in numerous publications, including National Geographic, Life, Time, Smithsonian, The New York Times Magazine and the cover of the Audubon Society's Field Guide to Florida. He also authored "Journal of Light: The Visual Diary of a Florida Nature Photographer." His photos hang in the Florida State Capitol, the Governor's Mansion and museums across the state. Moran has become a leader in using visual storytelling to drive social change. Concerned about the changes in Florida's iconic springs, he partnered with artist/art historian Lesley Gamble and designer Rick Kilby in 2012 to create the Springs Eternal Project, a deep meditation on water and Florida's future. His love the springs is chronicled in "Springs Eternal: Florida's Fragile Fountains of Youth," which opened in 2013 at the Florida Museum of Natural History in Gainesville.
Leigh Radford, B.S. Advertising 1986
Leigh Radford is a former senior vice president at Procter & Gamble and founder of P&G Ventures, an early-stage start-up studio within P&G. She is recognized as one of the industry's most innovative, consumer-driven business leaders and world-class brand builders. Over her 30-year career at P&G, Leigh has built multiple billion-dollar businesses across various geographies and categories, including skin care, personal cleansing and health care. Under her leadership, Olay become the top global skincare brand, Vicks achieved $1 billion+ status, and Safeguard expanded into new markets across Eastern Europe, China, and Southeast Asia. As head of P&G Ventures, she helped launch new brands, including OPTE, a digital skin-care device (and named one of Fast Company's World's Most Innovative Companies in 2021) and Zevo, a line of insect control products safe for children and pets. Radford is an active board member of the E. W. Scripps Company VF Foundry, a start-up venture arm of the VF Corporation, FAST Studios, a media start-up company focused on fast growing, ad-based programing, and Goodwill Industries International.
Charlie Tuggle, B.S. Telecommunication 1978, M.A.M.C. 1992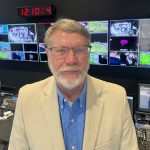 Charlie Tuggle has served as the senior associate dean for Undergraduate Studies and the Stembler Distinguished Professor at the University of North Carolina Hussman School of Journalism and Media since 2015. Tuggle built the college's broadcast news program in the early 2000s and continues to lead it today. Earlier in his career, he spent 11 years as a television reporter before returning to UF as a media relations coordinator from 1989-1994. Wanting to give back by training new journalists, he completed his Ph.D. at the University of Alabama in 1996 and worked as an assistant professor at Florida International University for three years before accepting a tenure-track position at UNC. An accomplished scholar with more than two dozen journal articles, he is also the lead author of one of the leading broadcast news textbooks, an award-winning documentarian, and the host of a weekly show on a local radio station in the Raleigh-Durham market. In 2011, he won AEJMC's Ed Bliss Award, which honors a broadcast journalism educator who has made a significant and lasting contribution to the field.
Posted: February 28, 2023
Category: Alumni News, College News
Tagged as: Charlie Tuggle, Hall of Fame, John Moran, Leigh Radford, Yolanda Cash Jackson