CJC Alumnus and Adjunct Proved the Doubters Wrong
By Lenore Devore, B.S. Journalism 1984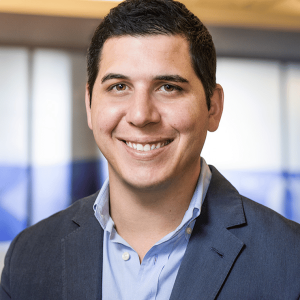 Being told by a high school teacher he would never get into the University of Florida paved the way for Bryan Ruiz, B.S. Advertising 2006, professionally and personally, a path in which he feels emboldened to always get to "yes."
Not only did he attend UF, he is now an adjunct professor for the UF College of Journalism and Communications' (CJC) Advertising Department and for the online master's program Digital Strategy concentration.
The Fort Lauderdale, Florida, native, a first-generation American born to Cuban parents, applied for early admission to UF, where his older brother was attending. He was rejected. He appealed. Rejected again, and again when he applied during regular admissions. He knew the way in was to transfer, so he attended the University of Central Florida for a year, then completed his sophomore year in one summer at Santa Fe Community College. He transferred to UF as a junior.
"A high school teacher told me to give up on UF, it would never happen," Ruiz said. "People need to watch what they say. Now that I'm a professor, it has grounded me in being very careful what I say. We need to more than support students in the classroom; we need to support them on their life track."
Ruiz started as an accounting major but needed something to fulfill his creative side, so he decided to give advertising a try. He fell in love with it.
At CJC, he learned foundational skills that made the switch to digital easier – the fundamentals are still the same, he said. "Beyond coursework, school gave me confidence and helped me build relationships."
He did internships at General Motors and KCom Media, was in the Ad Society and was a Journalism and Communications Ambassador.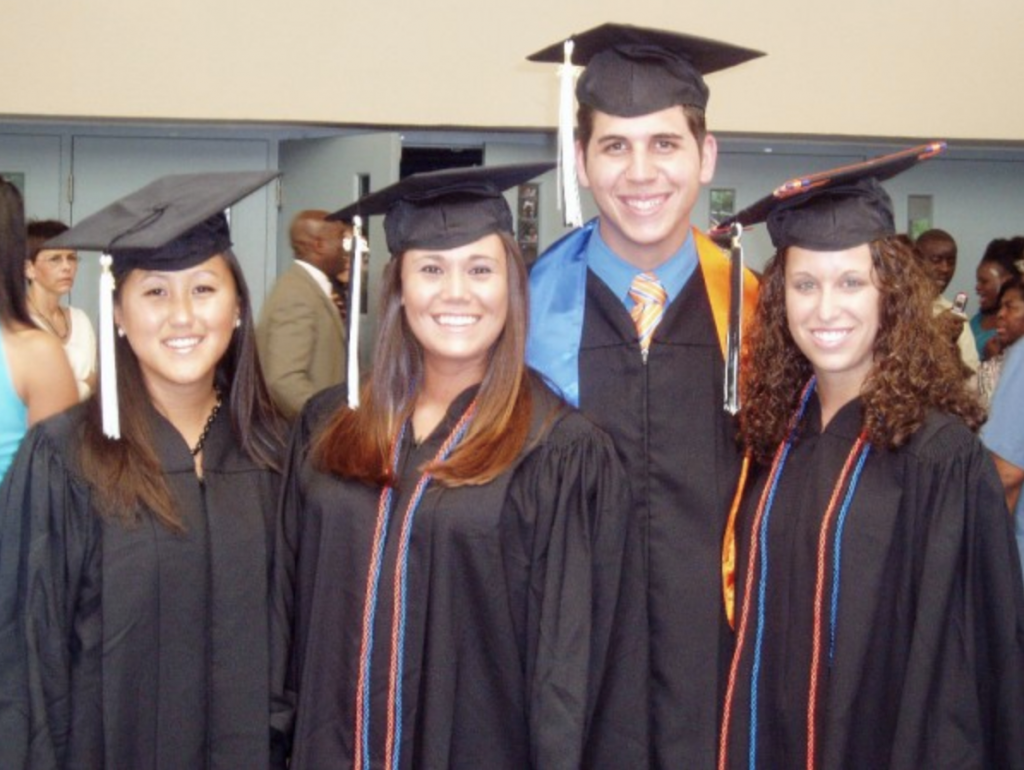 After UF, he loaded his car and drove to Los Angeles to get his Master's in Communication Management at the University of Southern California while working full time in a marketing job at Kubota. "I knew if I wanted to do something impactful in that field, I would have to move to a big city." He earned his master's in 2007, packed two suitcases and got in his car to drive to New York, where he had friends.
"I was growing and fine-tuning my grit, and my inability to want to give up," he said. "When that high school teacher said that, it must have unlocked something. To this day no one can tell me no; I will always try my hardest to get that 'yes.'"
In his mid-20s, Ruiz worked for a start-up company before becoming an account executive at Clear Channel Radio, then Disney Interactive Media Group, then Sony Pictures Entertainment.
Being able to work in sales at entertainment companies was rewarding, but also one of the hardest things he's had to do, he said. Dealing with the intellectual property side at Disney came with strict guidelines and a lot of red tape.
He learned about building solid relationships with clients like Procter & Gamble and Wendy's. "It was a time when online video was still a shiny object, and even brand integration. The Muppets were coming out with their DVD and we sold P&G three 30-second videos for over $1 million. P&G wasn't paying pennies, but through the eyes of the studio, they couldn't even afford Miss Piggy. Procter & Gamble wanted Miss Piggy to clean, but she doesn't clean. She's the Barbara Streisand of Muppets."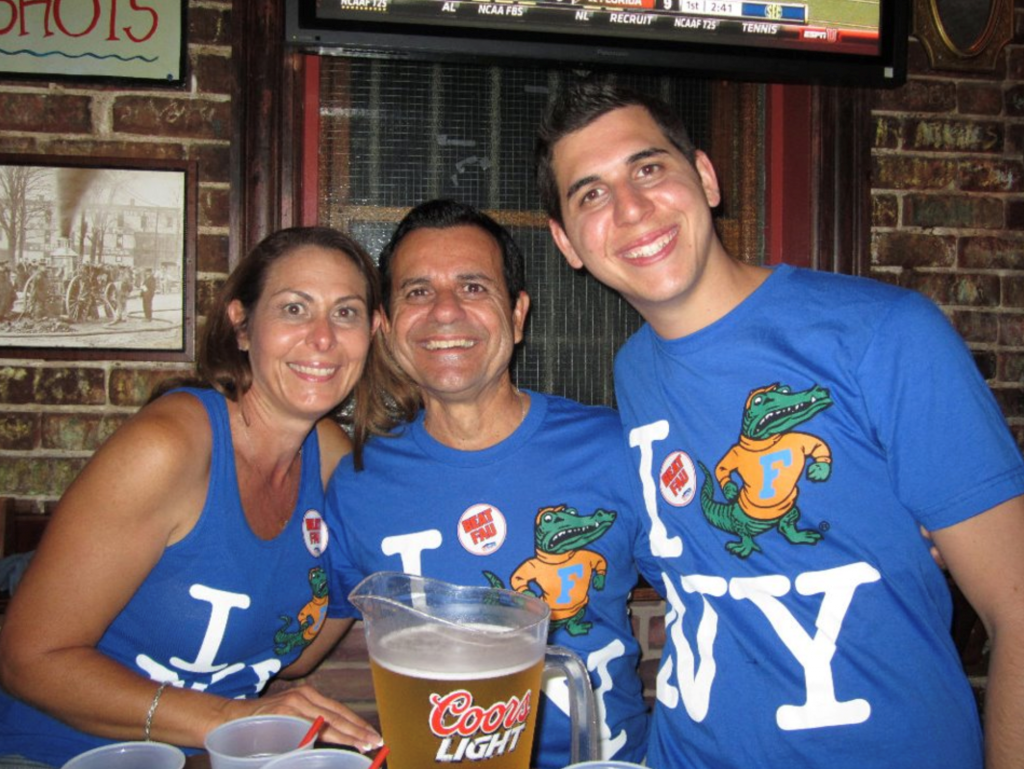 The experience during the six-month process "taught me how to grow a partnership. When you're going back to advertisers and saying you can't have this, you have to have trust. I learned early on that authenticity matters."
He worked his way up by driving ad revenue. But, he said, "That was enough entertainment. I wanted to do more tech."
Then came Google. In April 2014, he started in a sales job at Google for New Business. It was a hard year, a good learning year, where he spent time calling on clients who weren't spending on Google, he said. He then transitioned to a team working on brands that spend a little on Google, like Sonic, but not much, he said.
Two years later, he moved into a job in London with the Global Food and Beverage Brands team to work with more established brands like Mondelez International, which owns Oreos and Cadbury, among others. He also handled the global partnership for Diageo, which handles the production and distribution of brands like Crown Royal and Captain Morgan.
While there, he earned a certificate in finance from the London School of Business and Finance.
With international experience under his belt and a stronger business acumen, he was asked in 2018 to work with his boss at Google as a Global Client Partner, focusing on the Top 20 brands. "They were looking for someone to help drive and build the Mars relationships. Our job was to think about a forward-thinking strategy for them, helping them unlock what the future meant when it came to things like digital media, data, privacy – thought leadership type things."
When he accepted that job, Ruiz and his husband, Adam, who he met while working at Sony, and their two French bulldogs returned to the U.S. and bought a house in New Jersey, then had a daughter and son via surrogacy.
Four years later, on July 1, 2022, he moved out of sales to become the Global Head of Performance Incentives. "It was a good change. I'm managing a team and building out incentive programs for all clients globally."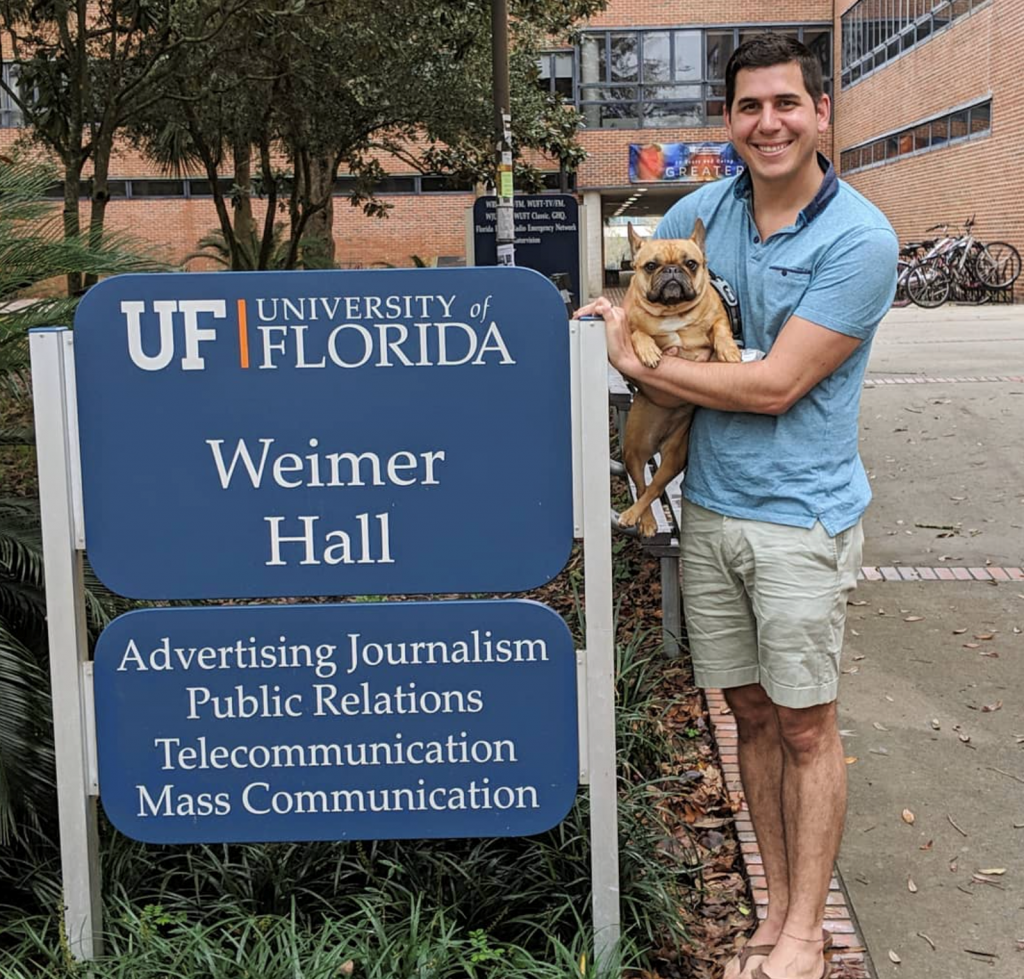 In 2017, he became an adjunct professor at UF, teaching Search and Display Advertising and Cross-Platform Media Selling. He's also an adjunct at Rutgers University in New Jersey.
He considers himself a coach, not a teacher. In the online class, he avoids theory and tests and teaches things that help students in the workplace. He works one-on-one with students outside of the course to help them understand the industry and its components.
During his class, he has students launch a campaign for a real company. "At the end of the semester, I tell them they've had three months interning for this company as their digital specialist. I'm helping them without them knowing I am helping them."
He makes it clear to students that they should go beyond coursework to get certifications on different platforms like Google, he said. "What you're doing at UF is great, but it's not enough. You need internships, certificates so you can walk away with as beefed-up a resume as much as you can."
Ruiz challenges himself every day and continues to learn, he said, just completing a management and leadership certificate program at the Wharton School of Business at the University of Pennsylvania. "I'm always trying to force myself to constantly learn because if I'm not I fear I will become stale in the industry."
Posted: January 10, 2023
Category: Alumni Profiles, College News, Profiles
Tagged as: Bryan Ruiz