On Our Radar: WeatherSTEM Brings Valuable Innovation, Information, and Education to Local Communities
By Lila Greenberg, B.S. Telecommunication 2022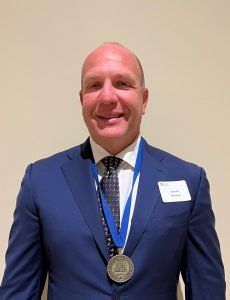 From virtual education to weather technology, Ed Mansouri has been focused on serving the residents of Florida.
Mansouri, the founder and CEO of WeatherSTEM, has partnered with WUFT Weather and the Florida Public Radio Emergency Network (FPREN), both housed at the University of Florida College of Journalism and Communications, to use WeatherSTEM's innovative weather technology, promote public safety, and increase residents' awareness of the weather.
"Our mission is to have a platform that is able to be something that you can use to understand how weather conditions are going to impact a location and the people and assets at that location before, during, and after a storm situation," Mansouri said.
UF has stationed two weather tracking devices on campus, one with an aerial view of Century Tower, and the other atop Ben Hill Griffin Stadium. Both stations have cameras and sensors that track weather conditions in real time, alerting the public of weather threats continuously. Each unit can track various metrics, including lightning, temperature, precipitation, humidity, air pressure, wind speed, and direction. The data collected helps weather forecasters understand what risks and threats weather may pose to the community.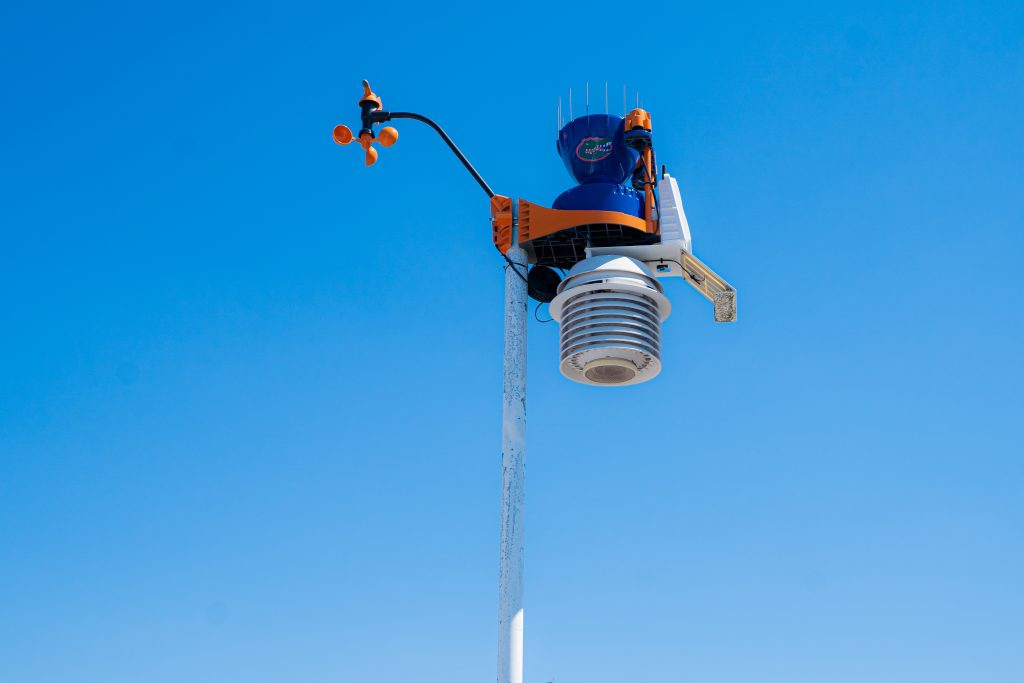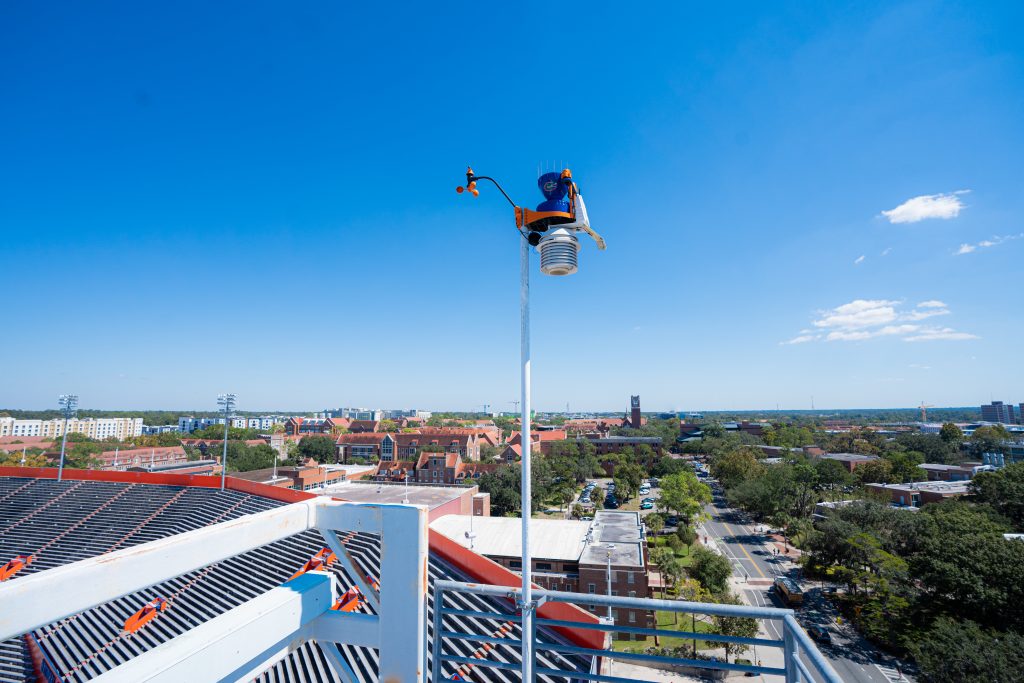 "Weather is, of course, a very visual phenomenon," Mansouri said. "We installed cameras so people can see the weather at any given location at any given time."
Mansouri says that weather is also a social phenomenon. Therefore, it was vital to have a social component to the service. The data and information gathered by the WeatherSTEM systems drive a web, mobile, and social media platform used for education, emergency management, and situational awareness.
Each WeatherSTEM system has a Twitter account that is updated automatically. The social media component shows followers the data collected from the system, shares relevant advisories, and shares updates on what happened that day. Each unit also has an individual website that is free and open to the public. The visual dashboards show people what is occurring in their locality. The information displayed also assists emergency managers, safety managers, law enforcement, and the general public.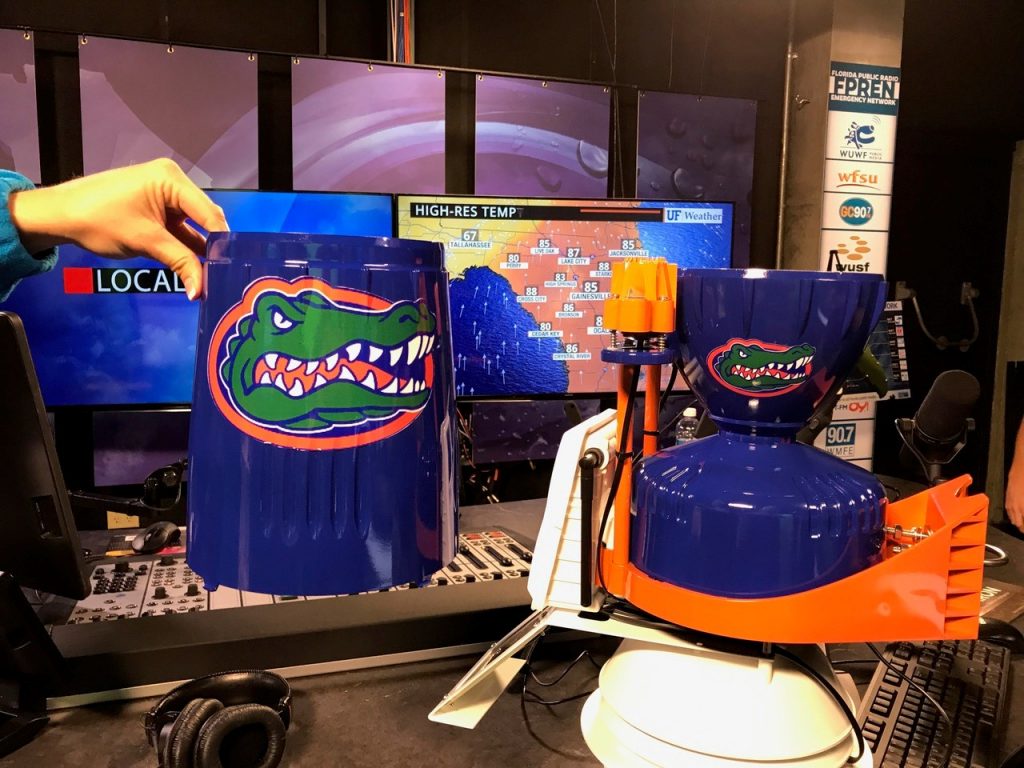 "Having our own network of observational data from the WeatherSTEM sites adds an extra layer onto the information we are getting as meteorologists, and that can help us better our forecasts," said Megan Borowski, multimedia meteorologist at WUFT Weather and FPREN. "We get a bird's eye view over campus of the sky cover, which is very cool, especially when we are teaching students that we can actually say 'here is a view of what is going on outside.' It is a great way to show students this is how data is collected. Here is a data point right on campus – this is what the hazard is."
WeatherSTEM also operates a college football feature. During home games, the Twitter feed automatically updates every time a team scores, informing followers of the current score and sharing a snapshot of the sky at that exact moment.
Prior to founding WeatherSTEM, Mansouri was a renowned software developer who created the innovative online learning system used by Florida Virtual School and other large virtual education companies.
While pursuing a master's degree at Florida State University, much of Mansouri's work was computer-programming intensive, writing code to analyze weather satellite data. At the time, he was teaching an introductory meteorology course with around 200 students. This was during the dawn of the web, and Mansouri realized how powerful the web could be as a teaching tool. He developed an application to give students online examinations and had the computer grade them automatically via the web.
Realizing the value (and profits) that his innovative system could provide, he founded Ucompass.com, Inc., developer and marketer of Educator Learning Management System, an online education-software company that students used to take assessments, view grades, and communicate with their peers and instructor, and is the platform for Florida Virtual School and other programs across the country.
UCompass went on to serve more than four million students and generated over $50 million in revenue. He sold the platform to Florida Virtual School in 2016 to focus on WeatherSTEM.
As for the future of WeatherSTEM, Mansouri says, "We want to be an innovative weather technology that can help companies understand the risks that weather poses to their operations and how weather can help them enhance their bottom line."
Posted: November 8, 2022
Category: College News, Profiles
Tagged as: Ed Mansouri, FPREN, Weather, WeatherSTEM