From Fantasies of Being an Astronaut to NASA Internship, Alumna from CJC Online Program is Living Her Dream
By Lenore Devore, B.S. Journalism 1984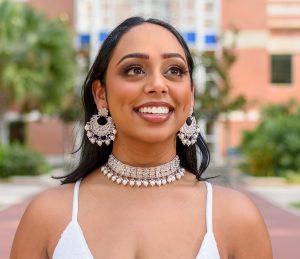 Living in Orlando with parents who would wake their children at midnight to watch a Space Shuttle launch, Jessica Sansarran, B.S. Telecommunication 2022, learned to love the space program at an early age. She's now turning that passion into a career as a remote broadcast intern with the Goddard Space Flight Center.
"I was that kid who wanted to be an astronaut. It never left my mind," said Sansarran, who graduated in August 2022. "It only hit me in 2020 that I could try to get into that field and make my hobby a career for myself."
Sansarran, who is 25, is a first-generation American and first-generation college student. Of Indo-Guyanese descent, she uses her heritage to forge a path for others who look like her, including her two younger siblings, ages 23 and 20.
She was born in New York but raised in three Florida cities since she was 5. Her father was an airplane mechanic in the U.S. Navy and a courier for FedEx before retiring. Her mother has always been a stay-at-home mom. Working and taking classes remotely, Sansarran is also a stay-at-home mom – to her 4-year-old maltipoo, appropriately named Apollo.
Sansarran graduated from Cypress Creek High School in Orlando, the city she calls home. She started her college career at Valencia College in Orlando because it had smaller class sizes and easier access to professors. Because she was working at the same time – something she's done since she was 17 – she decided to take online classes. When she started exploring four-year colleges to get her bachelor's degree, she discovered the College of Journalism and Communications' online degrees.
"It was a big thing for me to find an online program with a great school, and I was shocked at how affordable UF was," she said. She transferred to UF before the pandemic, when in-person classes moved to online. "My professors know how to do online classes – they are pros at it. They gave me the best experience."
When she started, she knew she wanted a degree in communications but wasn't sure what that would lead to: A career? Grad school? Something completely unrelated?
"Everything was appealing," she said. "I didn't think the space industry was something I could be part of."
The Introduction to Media Industries and Professions class taught by Adjunct Professor Bob Hughes made a huge impact on her and helped shape her career path.
"Even though we were online, one assignment was to network and interview a news director," she said. "It was the first year of the pandemic. I was terrified. It wasn't easy getting in touch with people. I reached out to WESH2, an NBC affiliate in Orlando."
Kirsten Wolff, the WESH2 news director at that time, responded. Sansarran finished the assignment, which led to an internship there. "I didn't even know how to do an internship. But that class showed me that as an online student you are going to make those connections. If I didn't have that assignment, I would not be right here where I am. It helps you break out of the shell of an online student and shows you that you are a UF student."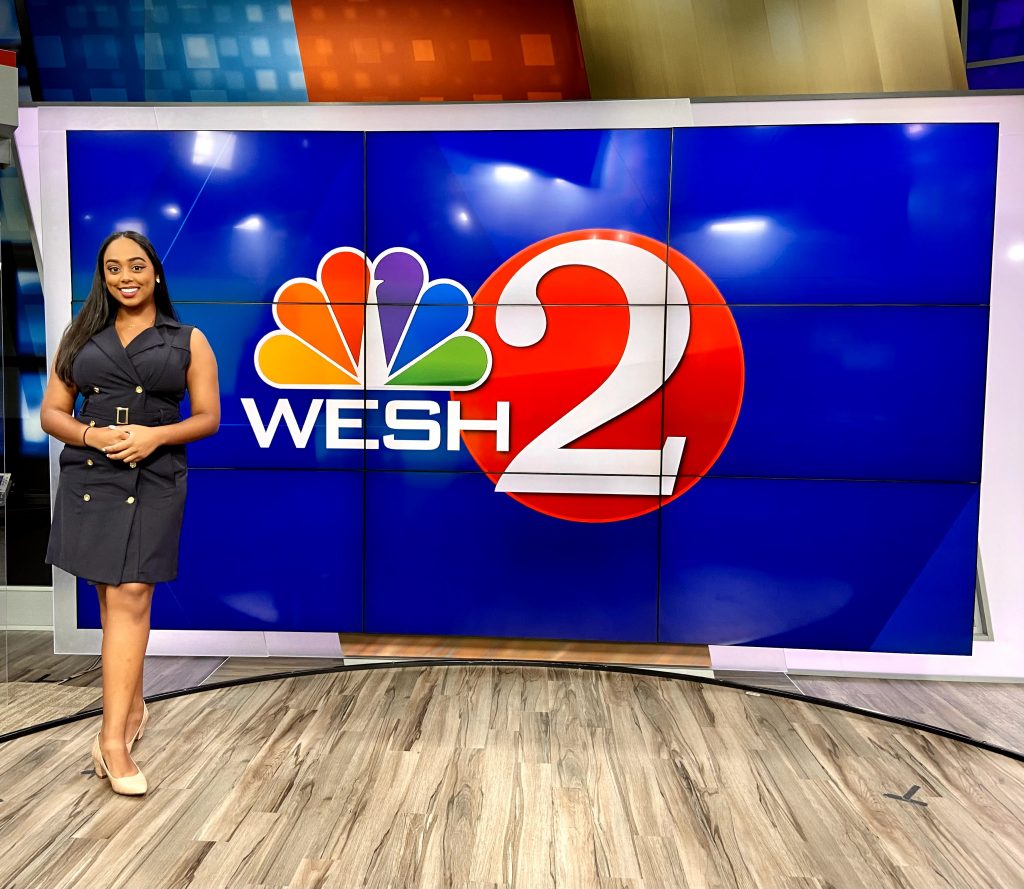 At WESH2, she worked on the evening news from June to August 2021. "I was horrible on my first anchor read. The other anchors said, 'Now you have something to build on.' I learned all you need to do is start." The anchors complimented her and told her not to be too hard on herself; no one does well on their first anchor reads. That motivated her further.
Watching SpaceX's Crew-1 launch in November 2020 affected her most. "I cried so hard. I need to be part of that," she said. During her WESH internship, she interviewed with NASA. "Because of that internship, I got to intern at NASA. They were looking for someone who wants to be more on the news side."
Now a year into her internship, which will continue until at least the end of 2022, she writes advisories about launches and other NASA events so media outlets can interview NASA experts. She connects with local, national and international stations, acting as a liaison to try to figure out what resonates with any audience.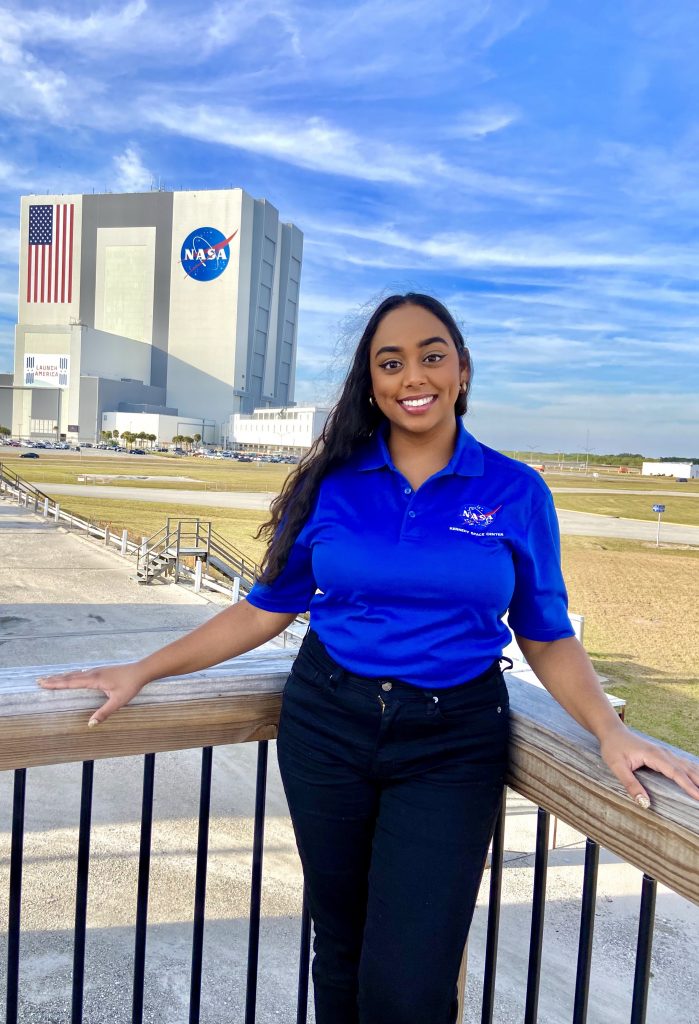 After the internship, she would love to be hired by NASA or another government agency, preferably on the public relations or broadcast side, she said.
Beyond her love for space, Sansarran likes to maintain the family's culture, which she describes as "a little Caribbean and a lot of Indian influence."
She loves the culture's jewelry and wore a necklace and earrings she bought in New York for her graduation photos. She's also obsessed with its music, especially everything Bollywood. "This is who I am at the end of the day," she said. "It makes me feel connected."
She believes in equity for everyone. "I've learned equality isn't going to help people have the same experiences, equity will." I didn't have the luxury of knowing how to get into a university, what to do when I got there. Others do."
Being the first in her family to navigate the collegiate system was difficult, she said. "It's hard. You have to make all the mistakes. You have to be the story everyone else tells. But it's worth it. I learned not to let my past define me in a negative way. Find your path. Learn from your past."
Posted: August 31, 2022
Category: Alumni Profiles, College News, Profiles
Tagged as: CJC Online, Jessica Sansarran, NASA