Affordable Ideas for Hurricane Preparedness and Management Featured on UN Disaster Risk Reduction Website
Melissa Feito, Florida Public Radio Emergency Network (FPREN) multimedia producer, is the author of "Hurricane Preparedness is Expensive. Emergency Managers and Community Leaders are Looking for a Solution" originally posted on wuft.org on July 19 with excerpts published on the United Nations Office for Disaster Risk Reduction (UNDRR) PreventionWeb site.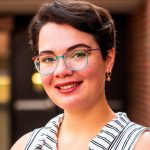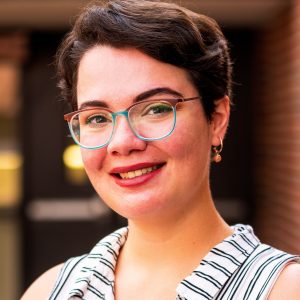 The story offers tips on common-sense hurricane preparation focusing on low-cost alternatives to the typical bulk purchase of hurricane supplies before a storm hits. Examples include saving plastic water bottles to fill up with tap water, rotating extra food in an out of your pantry and making sure yards are free of debris and large objects that can cause structural damage.
Feito, M.A.M.C. 2022, featured details on The Smile Trust, a Miami-based organization that distributes hurricane supply kits with water, battery-operated fans and first-aid kits. Feeding Florida, an association of 12 food banks that serve all 67 counties in Florida, also plays a large role before and after a storm, especially for those in marginalized communities.
She offered information on the Community Emergency Operations Center (CEOC), a grassroots effort that has evolved into a community-based hurricane response model. The CEOC trains organizers on how to become first responders in a storm event and instruct them on how to find the most effective way to help people get what they need.
Fieto writes that a combination of government and grassroots aid may be the answer to that gap in hurricane preparedness. Community-based action such as sharing supplies, information, and hurricane education can make a more immediate impact than something on the municipal level.
Posted: July 22, 2022
Category: Alumni News, College News
Tagged as: FPREN, Melissa Feito