UFCJC PRSSA Bateman Competition Team Awarded Second Place in 2022 National Contest
The University of Florida College of Journalism and Communications Public Relations Student Society of America (PRSSA) Bateman Competition team has placed second in the nation in the 2022 contest. The University of Nebraska-Lincoln received first place and the Brigham Young University-Provo team was third.
The CJC team, led by Public Relations Adjunct Professor Leticia Solaun, was comprised of Public Relations seniors Nicholas Suriel, Arianna Meekins, Blair Colson, Jessica Martinez and Alyssa Wiles.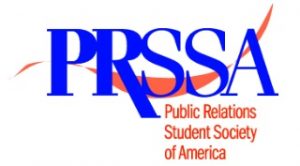 PRSSA partnered with the Lymphoma Research Foundation for the 2022 competition. The Lymphoma Research Foundation is the nation's largest nonprofit devoted exclusively to funding innovative lymphoma research and serving the lymphoma community through education programs, outreach initiatives, and patient services. Campaigns centered on raising awareness around the resources currently available to those touched by lymphoma, the most common type of blood cancer, with a particular focus on educating adolescents and young adults.
PRSSA received 51 entries, and of these submissions, 11 entries were awarded honorable mention. The UFCJC team was one of three chosen as finalists to present their campaigns to a panel of judges on May 12.
The Bateman Case Study Competition is PRSSA's premier national case study competition for public relations students and provides an opportunity for students to apply classroom education and internship experiences to create and implement a full public relations campaign.
Previously, CJC received first place in both 2011 and 2015 and second place in 2012, 2013 and 2020.
Posted: May 13, 2022
Category: College News, Student News
Tagged as: 2022 PRSSA Bateman Case Study Competition, Bateman