Two CJC Students Receive 2022 FABJ College Scholarships
Two University of Florida College of Journalism and Communications Telecommunication seniors were awarded 2022 Florida Association of Broadcast Journalists (FABJ) College Scholarships. Jolena Esperto and Landy Baliton each received a $1,000 award.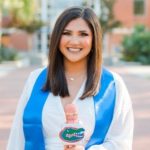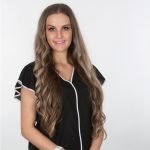 The students were honored for their accomplishments and dedication to academic studios and activities related to broadcast journalism. Only two scholarships were awarded for 2022.
FABJ's mission is to support the next generation of broadcast journalists. This includes fostering skill-building opportunities and awarding annual scholarships to college students and aspiring journalists.
Posted: May 11, 2022
Category: College News, Student News
Tagged as: 2022 FABJ College Scholarships, FABJ