Eleven CJC Alums Awarded 2022 Pulitzer Prize in Breaking News Reporting for Miami Condominium Collapse Coverage
Eleven University of Florida College of Journalism and Communications alumni and Miami Herald staffers were awarded a 2022 Pulitzer Prize for Breaking News Reporting. Rick Hirsch, B.S. Journalism 1980 and Hall of Fame 2014, the Miami Herald Managing Editor at the time of the collapse, Al Diaz, B.S. Journalism 1983, Adrian Ruhi, B.S. Journalism 2008, Joey Flechas, B.S. Journalism 2012, Alex Harris, B.S. Journalism 2015, Colleen Wright, B.S. Journalism 2015, Jimena Tavel, B.S. Journalism 2018, Devoun Cetoute, B.S. Journalism 2021, Dana Cassidy, B.S. Journalism 2022, Asta Hemenway, B.S. Journalism 2022, and Martin Vassolo, Journalism alumnus, were members of a reporting and photo team covering the Champlain Towers South condominium collapse beginning on June 24, 2021.
In addition, Washington Post enterprise reporter John Woodrow Cox, B.S. Journalism 2008, was part of a Post team that won the Pulitzer Prize for Public Service.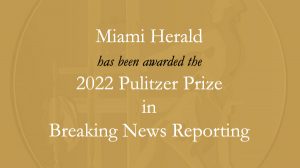 The Miami Herald staffers were lauded for a series of reports that featured urgent yet sweeping coverage of the Surfside condo collapse and for merging clear and compassionate writing with comprehensive news and accountability reporting.
The Pulitzer honor was awarded to the entire newsroom as opposed to a single writer, as 37 journalists were involved in the early reporting. This is the 23rd Pulitzer Prize for the newspaper.
According to the Miami Herald, "In between, photographers captured the enormity of the destruction at Champlain Towers South, one of the deadliest building failures in modern history. Writers painted scenes of narrow escapes from firsthand accounts of those who were able to get out of the portion of the building left standing. And editors and social media specialists shared the information in all media, from the Herald homepage to Instagram. Readers were able to follow news from witnesses to official sources in nearly real time."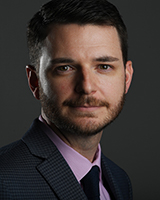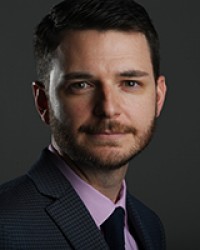 Cox was part of a team that covered the 2021 attack on the U.S. Capitol. The Washington Post won "for its compellingly told and vividly presented account of the assault on Washington on January 6, 2021, providing the public with a thorough and unflinching understanding of one of the nation's darkest days." The Pulitzer Prize for Public Service is considered the most prestigious of the Pulitzer awards.
Posted: May 10, 2022
Category: Alumni News, College News, Student News
Tagged as: 2022 Pulitzer Prize for Breaking News Reporting, Adrian Ruhi, Al Diaz, Alex Harris, Colleen Wright, Devoun Cetoute, Jimena Tavel, Joey Flechas, John Woodrow Cox, Martin Vassolo, Miami Herald, Pulitzer Prize, Rick Hirsch, The Washington Post