How UF Helped this Gator Grad Find her "Environment" in Journalism
This video and story, written by Cynthia Roldán Hernández, originally appeared in UF News on April 25, 2022.
Marlowe Starling knew she wanted to be a writer from a very young age. A self-described "book nerd," she spent much of her time immersed in books and enjoyed writing creative fiction.
While attending her Miami-area high school, a teacher suggested Starling explore journalism — and she fell in love with the creativity involved in telling a true story.
Her journey to become a journalist has taken her from her native Miami to as far as Tanzania and as close as Gainesville to attend the University of Florida. This week, however, her time in Hogtown is coming to an end. The 22-year-old will graduate from UF with a bachelor's degree in journalism and a minor in wildlife ecology and conservation. She hopes to use the lessons learned at UF to tell stories from different countries all around the world.
"I really hope that through my work I can help people understand the nuances and complexities of the challenges we are all facing in different ways, and that it's more than, 'save the turtles and plant some trees," Starling said. "For me it's great, because I love learning about things … but on the other end of that, there's people learning as well."
Determining that environmental journalism was a career path Starling wanted to take was not simple, she said. Few of her classmates expressed interest in the same topic, let alone telling those stories from abroad.
An environmental journalism course helped her become more comfortable with the idea that her envisioned career path was viable. But it was her trip to Tanzania — and subsequent publication of a story surrounding natural resource conservation efforts underway in the country by children as young as 10 — that cemented her intuition that she was on the right path.
"It was hard for me to come around to realizing that environmental journalism is what I should do," she said. "And that if that's what I want to do, I shouldn't let anybody else's idea of success stop me."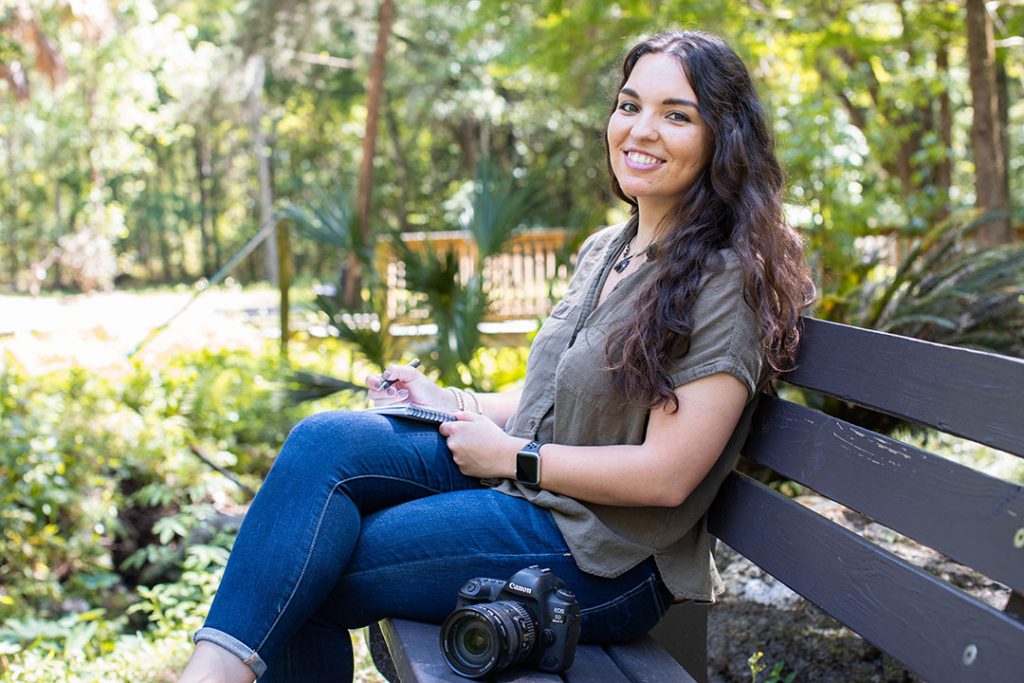 Though Starling no longer considers herself a "student journalist," she is not job hunting just yet. First, she is headed to Germany this summer as a RIAS Berlin Commission fellow for a three-week program that promotes the exchange of persons and information in the field of broadcast journalism. Then, she's bound for New York University to pursue a master's degree in science, health and environmental reporting.
Starling said she's excited for this next phase in her life. And even though she packed every semester with as many classes as she could handle, she is still disappointed about the classes she didn't get to take in areas like Russian literature and conservation criminology.
Still, among the many things she will miss about UF, Saturdays at The Swamp will be among the most remembered, she said.
There's just nothing like game days on Saturday in Gainesville, where the whole town comes together to root for the same team, Starling said. She encourages incoming Gators to take advantage of every opportunity UF has to give and to try "everything and anything that looks interesting."
"I don't think I could have had a better college experience at any of the other universities I considered attending before deciding on UF," she said. "The opportunities I've had here are more than I could have ever hoped for."
Posted: May 3, 2022
Category: Alumni News, College News, Profiles
Tagged as: Environmental Journalism, Marlowe Starling