CJC Alum Selected for 2021 Black List of Not Yet Produced Screenplays
Daniel Seco, M.A.M.C. 2010, and his company Empirical Evidence, was recently selected for the 2021 Black List, an annual survey of the most-liked motion picture screenplays in Hollywood not yet produced, for his client's project "WAIT LIST."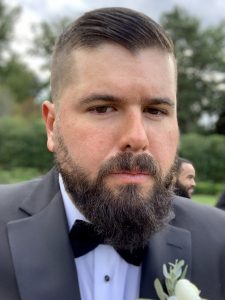 Seco is the literary manager for Empirical Evidence based in Los Angeles, a full-service literary management and production company representing writer and director clients in film and television.
The Black List has been published every year since 2005 on the second Friday of December by Franklin Leonard, a development executive who subsequently worked at Universal Pictures and Will Smith's Overbrook Entertainment.
Empirical Evidence represents creatives in the TV, film, theater, and podcast space in various stages of their careers including Paula Vogel Award Winner John J. Caswell, Jr., pop music video directors Bradley & Pablo, featured Blacklist writers Carly J. Hallman, Michael Moskowitz, Andy Friedhof, and Sean Thomas; and Kilroy Playwrights Lisa Langford and Sharai Bohannon, among others.
Posted: January 13, 2022
Category: Alumni News, College News
Tagged as: David Seco