Three UFCJC Seniors Chosen for AAF Most Promising Multicultural Students Program
Three University of Florida College of Journalism and Communications (UFCJC) students were selected for the national 2022 American Advertising Federation (AAF) Most Promising Multicultural Students program from Feb. 7-10 in New York City.
UFCJC tied for third for the most students accepted behind the University of Illinois and the University of Texas.
Advertising senior Lynn Le, Graphic Design and Advertising senior Gina Marchini, and Public Relations senior Paola Ojeda-Villegas will have the opportunity to meet with professionals from top advertisers, media companies and advertising agencies at an exclusive Most Promising Multicultural Students Recruiters Expo. Held in conjunction with the Expo, a Building Bridges for Our Future Awards Luncheon and Industry Immersion program will provide networking and learning experiences.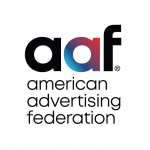 The AAF's Most Promising Multicultural Students program connects the advertising industry with the nation's top multicultural college seniors. This experience provides opportunities to recruit fresh talent and further prepare the advertising industry's best young prospects.
Each year, diverse students from the AAF's 140+ college chapters apply to the program. This year's applicant pool exceeded the number of submissions over previous years and included students from the AAF's newly established college chapter initiative—HBCUs for Advertising. The class of 2022 has an average GPA of 3.7 and represents 32 schools and 19 states across the U.S.
Posted: November 12, 2021
Category: College News, Student News
Tagged as: 2022 American Advertising Federation (AAF) Most Promising Multicultural Students program, Gina Marchini, Lynn Le, Paola Ojeda-Villegas