Sharyl Attkisson Establishes Investigative Journalism Award for UF Students
Award-winning journalist and CJC alumna Sharyl Attkisson, B.S. Telecommunication 1982 and Hall of Fame 1999, has donated funds to establish the Sharyl Attkisson Investigative and Original News Prize, intended to encourage fresh, innovative and open-minded approaches to independent reporting on important public policy issues at the university, city, county, state or national levels.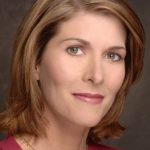 A first-place prize of $3,500 and an honorable mention prize of $1,500 will be awarded for reporting that uncovers facts and illuminates issues not previously known or rarely discussed at the time of publication. The work must have been produced and published in either a student, university or professional publication during the 2021-22 academic year. The contest is open to all UF students enrolled during that year.
The contest entry period will begin in March 2022.
For 30 years, Attkisson was a correspondent and anchor at CBS News, PBS, CNN and in local news. She is a five-time Emmy Award winner, and recipient of the Edward R. Murrow Award for investigative reporting. Attkisson is a NYT bestselling author and is managing editor of the national Sunday TV show, "Full Measure with Sharyl Attkisson."
Posted: September 28, 2021
Category: Alumni News, College News
Tagged as: Investigative Journalism Award, Sharyl Attkisson