CJC Alum Recognized by Latino Leaders Magazine for Service on USAA Board
Juan Andrade, B.S. Journalism 1986 and Hall of Fame 2021, was recently recognized by Latino Leaders Magazine for his service on financial services company USAA's Board of Directors.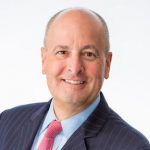 Andrade, president and CEO of Everest Re Group, a global provider of insurance and reinsurance solutions, was honored for his dedication to USAA and the military community by continuing to build an inclusive culture to meet the needs of Latino customers. Andrade was recognized in a full-page ad in the magazine.
Latino Leaders Magazine strives to advance the Latino Community by showcasing stories of success and leadership and bringing leaders together through the magazine, gatherings, social media platforms, to inspire them to work together for a better future.
Posted: August 30, 2021
Category: Alumni News, College News, Diversity News
Tagged as: Juan Andrade, Latino Leaders Magazine, USAA