Two UFCJC Alums Take Different Paths to NBCUniversal Collaboration
By Nora O'Neill, Journalism 2023
Shelby Shaftel and Sari Feinberg attended the University of Florida College of Journalism and Communications (UFCJC) at different times and earned different degrees. But both found their way to NBCUniversal and to each other in a unique collaboration to engage both consumers and advertisers.
Shaftel graduated from UF in 2006 with a bachelor's degree in Telecommunication Management and Political Science. Feinberg graduated in 1998 with a Bachelor of Advertising degree. Combined, they have worked nearly 30 years for the entertainment giant.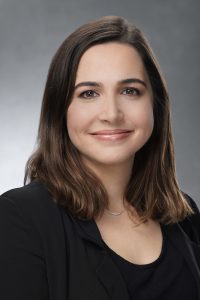 Shaftel is senior vice president and head of current series for NBCUniversal's unscripted formats division. She oversees programming across NBC, the Peacock streaming platform, and the company's cable networks. As a creative executive, Shaftel is responsible for overseeing all phases of production for shows like "The Voice," "America's Got Talent" and "Making It." Feinberg is senior vice president of a sector of the Ad Sales Division called Creative Partnerships. Her job is to develop custom solutions for advertisers across all types of content. She focuses on Telemundo and NBC Entertainment– which is where her partnership with Shaftel emerged.
"We work with Shelby to get brands connected to our amazing content. We integrate them inside the shows, we create original content for social, we work with talent," Feinberg said. "Shelby and I are partners in bringing the two worlds together. We're looking to create a great experience for fans of our shows. But how do we bring brands into the worlds and have it be additive for the show and the audience?"
"That's where my team of creative executives comes in," said Shaftel. "Sari tells us what brands she wants to integrate into our shows, and we think about ways to do it, and in ways that are entertaining and really organic for both the brand and our fans."
It's great to be working with another UF graduate, the women said. "There's an immediate shared experience that we have," Shaftel said. "You always want to see Gators doing well in the world, so it's just nice to be working with a fellow UF grad."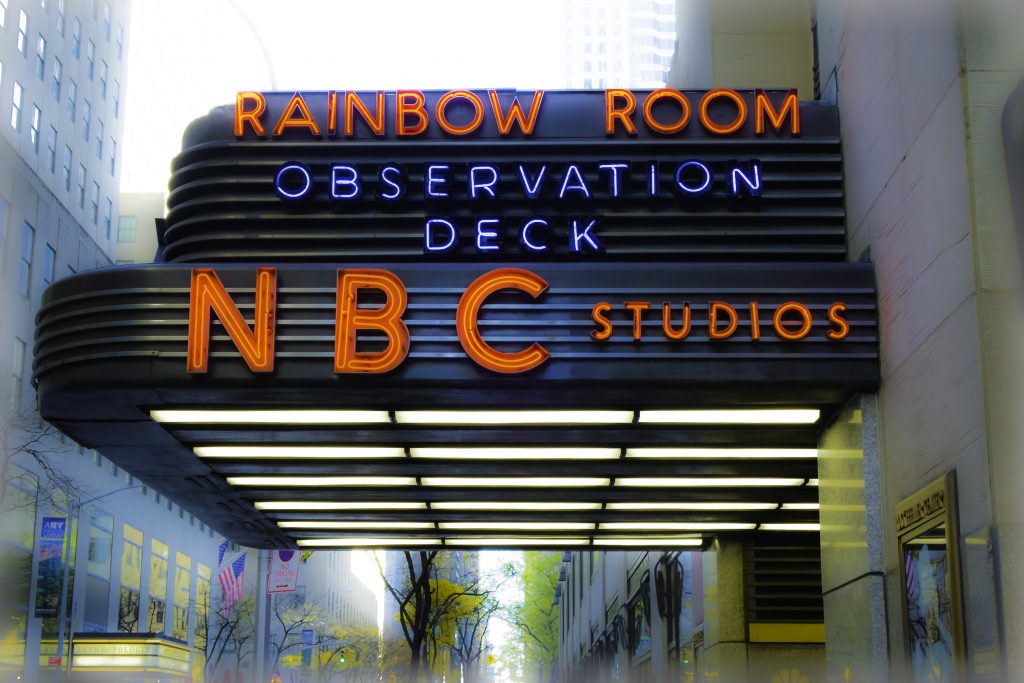 Shaftel started at UFCJC as a Telecommunication News major. At the college, she became a Journalism and Communications Ambassador, joined the National Broadcasting Society and served as a weather reporter for WUFT-TV. She always knew she wanted to work in communications, but a UFCJC programming class convinced her to switch her major to Telecommunication Management.
"Now, I work in programming after taking that class," Shaftel said. "I still use that class every day." Upon graduating from UFCJC, she sent a cold email to an NBC employee and got an internship in primary research which launched her NBCUniversal career. Growing up in Tampa, Florida, Shaftel said she was always on the Gators' side of the UF versus FSU debate.
"I liked the idea of staying in state and [UFCJC] had a great journalism school," Shaftel said. "I figured it was the best of all worlds."
Her day-to-day life is always different, part of why Shaftel said she loves her job. Each day she learns something new. "I always liked learning, I actually missed that about school. I get that experience in the shows we work on."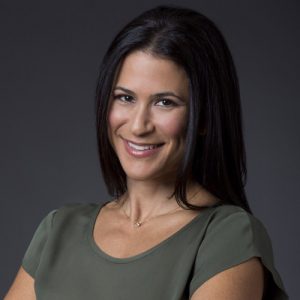 Feinberg, B.S. Advertising 1998, grew up in a suburb outside New York City and knew she would return to work there after graduation. So attending college in Florida was a perfect way to experience living somewhere outside New York for a while.
"I came down to visit and was ready to have my parents send my stuff," she said. "I never wanted to leave."
Feinberg said that throughout her time at UFCJC, collaboration was one of the biggest lessons she learned. As someone who has a strong point of view, she said she grew a lot by being asked to work on group projects. "I work with so many different people in so many different groups across my organization," she said. "It's really something that I took with me, as I got further along in my career."
It's a skill she still uses today to work with people like Shaftel.
"Every hour of every day is different, and I get to work with so many people," Feinberg said. "It's all rooted in helping drive our advertisers' business forward and creating a great experience for fans of our content."
Feinberg said she hopes to talk with current UF students about her and Shaftel's jobs someday soon. "When I was in school, I would have loved to have heard from someone like Shelby or maybe someone like myself," Feinberg said. "Hopefully, if things get back to some semblance of normal, we can find a way to make that a reality."
Shaftel agrees. "But," she countered, "It has to be during the fall, so we can go to a football game."
Posted: July 9, 2021
Category: Alumni News, College News, Profiles
Tagged as: NBCUniversal, Sari Feinberg, Shelby Shaftel