Haoran "Chris" Chu Will Join CJC Public Relations Department in Fall 2021
The University of Florida College of Journalism and Communications today announced that Dr. Haoran "Chris" Chu will join the College as assistant professor in the Department of Public Relations starting in fall 2021.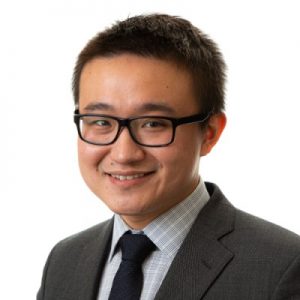 Chu most recently was an assistant professor in the Department of Public Relations at Texas Tech University, as well as an affiliated faculty member in the university's Climate Science Center.
"Dr. Chu's research and teaching expertise combined with his academic accomplishments make him an excellent addition to our Department and College," said Dr. Marcia DiStaso, Public Relations Department Chair.
Chu's research interests include risk, science, environmental, and health communication. He is interested in understanding the roles of psychological distance and motivated reasoning in people's response to messages communicating different environmental and health risks.
He has authored or co-authored 18 peer-reviewed articles with seven additional articles currently under peer review. He has presented or co-presented 40 presentations at academic conferences and has won four top paper awards.
His funded grant activity has included research on perceived risks about climate change, psychological distance in risk communication, and the roles of online social networks and social capital in fostering disaster resilience in underprivileged communities.
Chu received his Ph.D. in Communication in 2019 from the University at Buffalo, Master's in Journalism, Media, and Communication in 2015 from Cardiff University in Wales, U.K., and his Bachelor's from the City University of Hong Kong.
Posted: June 9, 2021
Category: College News, Diversity News
Tagged as: Haoran "Chris" Chu