CJC Doctoral Student Receives Top Paper Award in 2021 AEJMC Public Relations Intersecting Identities
University of Florida College of Journalism and Communications doctoral student Jie Jin is the recipient of the top paper award on Intersecting Identities in the 2021 Association for Education in Journalism and Mass Communication (AEJMC) Public Relations Division.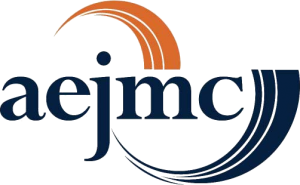 Her paper, "Can CEO Activism be Good for the Organization? The Way CEO Activism on Sexual Orientation Equality Achieves High Young Employee Work Engagement," examines how CEOs' pro-sexual orientation equality statements may lead to young employee work engagement from the perspective of social exchange theory. The paper includes a conceptual model with nine propositions that is proposed to reveal how CEO activism generates positive employee outcomes.
Jin will present the paper at the virtual 2021 AEJMC conference on Aug. 4.
Posted: June 9, 2021
Category: College News, Diversity News, Student News
Tagged as: 2021 AEJMC Top Papers, Jie Jin