UFCJC Mourns the Passing of PR Professor Emeritus Kathleen Kelly at 77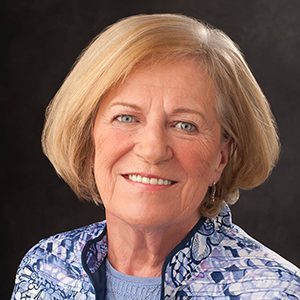 Kathleen Kelly, University of Florida College of Journalism and Communications (UFCJC) Public Relations professor emeritus, passed away on April 28, 2021, at the age of 77 in St. Augustine, Florida after a long struggle with COPD.
She is survived by her husband of 60 years George F. Kelly, daughter Jodie Anne Funderburk (Greg), grand daughters Sarah and Catherine Levy, brother Russell Mehrman Jr. (Judith) and many beloved cousins, nieces, nephews, close friends, students and professional associates. Preceding her in death were her daughter Jennifer Lynn Kelly, parents Russell and Idun Mehrman, and sister Julie Hillman (Charles).
Kelly, who retired from UFCJC in 2019, taught and guided students at the College for 16 years, including three years as Public Relations Department chair.  She was widely recognized as the leading authority on fundraising as a specialization of public relations and expanded and elevated the College's curriculum in that area. She was the recipient of three of the highest awards in public relations teaching and research: the 2004 PRSA Outstanding Educator Award, the PRSA Foundation's Jackson Jackson and Wagner Behavioral Science Prize in 1999, and the Institute for Public Relations' 1995 Pathfinder Award in recognition of lifetime achievement in public relations research.
Kelly was a prolific researcher who focused on organization-public relationships, particularly donor relations. In addition to 70 articles, book chapters, monographs, and refereed papers, she is the sole author of two award-winning books on fundraising, including the first academic textbook on the subject: "Effective Fund-Raising Management."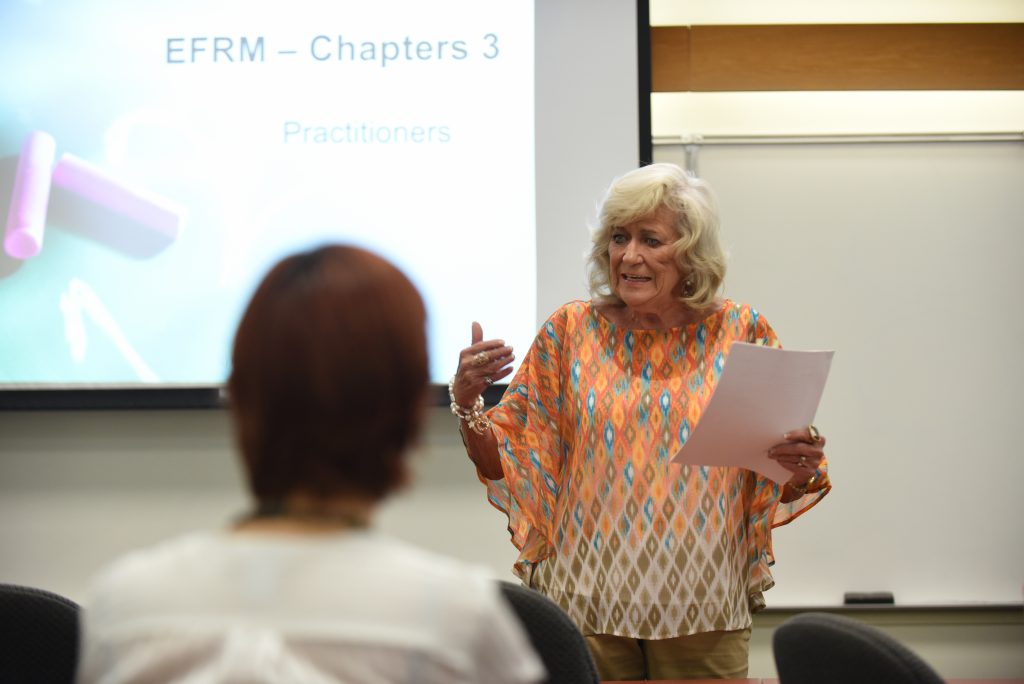 She was a member of the prestigious Arthur W. Page Society, an invitation-only, professional association composed of the chief communication officers of the world's largest corporations, the CEOs of the leading public relations agencies, and a few distinguished academics from public relations and business.  She also was an elected member of PRSA's College of Fellows.
Kelly served 12 years as a trustee of the Institute for Public Relations and represented PRSA on the Accrediting Council on Education in Journalism and Mass Communication for seven years. She was a member of the executive committees of both the 1999 and 2006 National Commissions on Public Relations Education.
Prior to coming to UFCJC, Kelly was a professor and coordinator of the public relations program at the University of Louisiana in Lafayette, La., where she held an endowed research professorship for 10 years. She received her bachelor's (1973), master's (1979) and Ph.D. (1989) from the University of Maryland, where she also taught for five years.
Visitation will be held in Duluth, Minnesota at Dougherty Funeral Home on (date, day and time to be decided). Internment to be at Calvary Cemetery in Duluth. In Lieu of flowers or gifts, the family requests a donation in the name of Dr. Kathleen Kelly to the Public Relations Society of America (PRSA) Multicultural Scholarship Fund.
Posted: May 1, 2021
Category: College News
Tagged as: Kathleen Kelly