Three CJC Alums Selected for 2021 "40 Gators Under 40" Awards
Three University of Florida College of Journalism and Communications alumni were honored as part of the UF Alumni Association 2021 "40 Gators Under 40" awards. The awards honor young alumni whose achievements positively reflect UF.
The 2021 CJC alumni honorees include Allison Aubuchon, B.S. Public Relations 2005, Emily Cantwell, B.S. Public Relations 2007 and Neisha Tweed Bell, B.S. Advertising 2004.
Allison Aubuchon is the President of Allison Aubuchon Communications in Tallahassee, Florida. Emily Cantwell is a partner in the legal firm Lathrop GPM LLP in St. Louis, Missouri and Neisha Tweed Bell is a Creative Director at Facebook/Instagram.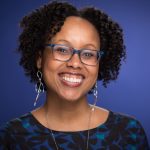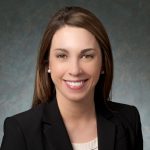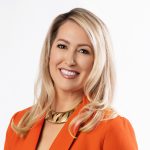 Criteria for the award include being an alumnus of the university in good
standing, under the age of 40 by April of that year, making a significant impact on their industry and having professional and/or civic accomplishments.
Posted: April 27, 2021
Category: Alumni News, College News
Tagged as: 2021 UF Alumni Association "40 Under 40" Awards, Allison Aubuchon, Emily Cantwell, Neisha Tweed Bell