UF Alumna Stages "Noisy Comeback" After Breast Cancer Diagnosis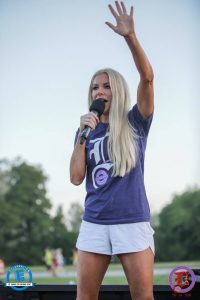 Fitz Koehler was enjoying a career as a professional race announcer and running her own fitness empire, Fitzness International, when her world was turned upside down. Seven weeks after a clean mammogram in December 2018, she found a lump in her breast.
"It felt like a bean, and there was no question in my mind that it meant trouble," says Koehler, a double graduate of the University of Florida.  "Within a week and a half, I was diagnosed with breast cancer and was convinced I was going to die. It was terrifying."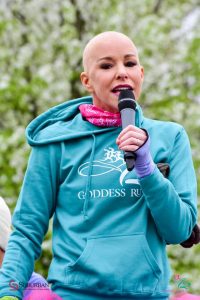 She started 15 months of treatment in February 2019 which culminated in 21 rounds of chemotherapy, 33 rounds of radiation and several surgeries. Refusing to pause her career, Koehler continued to announce dozens of races across the country, including the Los Angeles, Philadelphia and Big Sur Marathons. Even though her treatments took their toll leaving her sick, weak and bald, her passion for her athletes and events kept her going. Besides receiving support from the running community, she says that "Gators always take care of Gators, and I definitely felt strength, support and love from the Gator Nation as I zigzagged around America."
In 1995, Koehler earned a bachelor's of science in political science with minors in communication and education. At the same time, she taught fitness via a cable television show called Cardio Jam, spent a summer teaching fitness on a cruise ship throughout Europe and taught classes at the UF recreation center. "I love my country so much and was leaning toward a career in politics, but before I graduated I realized that teaching fitness was my true calling and I wanted to make a career out of it." So, in 1998, Koehler earned a Master's of Science in Exercise and Sports Sciences from the UF College of Health and Human Performance, with a focus on sports administration.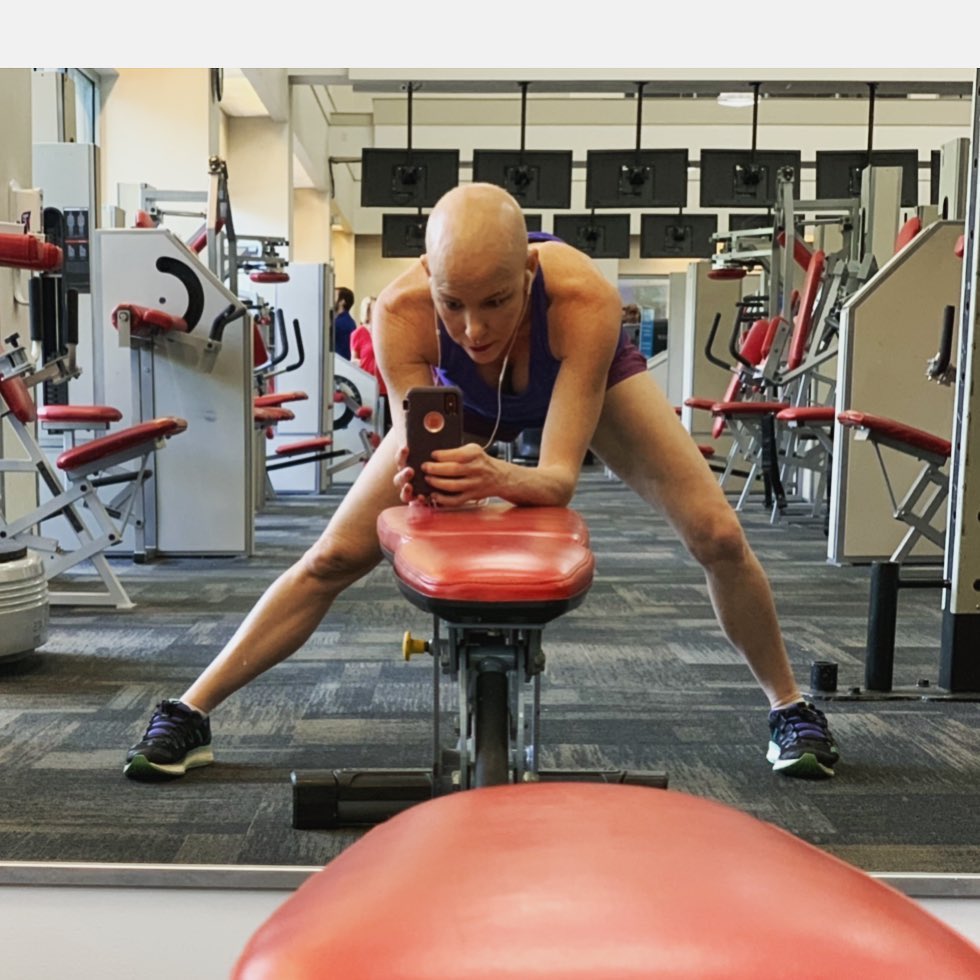 She's built her career teaching fitness via mass media including television, radio, books, magazines and her website Fitzness.com. Fitz is also a highly sought-after corporate speaker and spokesperson for companies like Disney, Office Depot, Tropicana and Oakley. But one of her proudest accomplishments is the creation of her school-based walking and running program called "The Morning Mile" which is in over 400 schools in the United States, Canada, Japan and Grand Cayman. The program encourages students to walk or run every morning before school to establish a healthy lifestyle.
She credits CJC classes in public relations, journalism and advertising for allowing her to take her business global. "The communications and marketing skills I learned in Weimer Hall have been incredibly valuable to me as a business owner."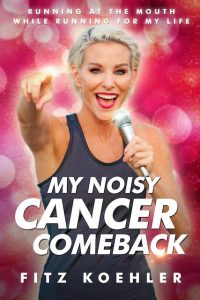 While Koehler has focused on helping millions live better and longer by making fitness understandable, attainable and fun, she has recently expanded those efforts with a new book. My Noisy Cancer Comeback: Running at the Mouth, While Running for My Life is filled with raw, real and sometimes hilarious experiences during her 15-month breast cancer battle. "I revealed so many things no one ever tells you about cancer treatment. I'm hoping it will inspire other people going through hard times to improve their perspective, laugh often and continue to pursue passions whenever possible. So far, the feedback from readers has been outstanding!" she says. Since its release, Fitz's book has become the go-to manual for newly diagnosed cancer patients who want to thrive while trying to survive. Autographed copies are available on her website Fitzness.com, but all formats of the book are available on Amazon.com
Posted: April 1, 2021
Category: Alumni News, Alumni Profiles, Profiles, Sports
Tagged as: Fitz Koehler Fitness