PR Major Overcomes Life-Threatening Diseases to Fulfill Her Dream at UF
By Mia Marks, B.S. Journalism 2021
Since the age of 4, Catalina Santana has prided herself on being a responsible and self-aware individual, oftentimes out of necessity.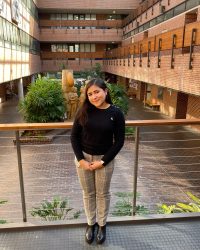 Santana, now 22 and a senior at the University of Florida's College of Journalism and Communications (CJC), has battled three autoimmune blood disorders, overcoming each to pursue her dreams of being a Gator. Her extensive medical routine—cyclical doctor appointments, sticking to a strict diet, being on top of timely medications—led Santana to an appreciation and passion for the importance of healthcare and communications, resulting in her desire to major in public relations.
"Communicating with different audiences can create [open] spaces, relationships and even inclusivity in how we communicate and how we do our jobs," Santana said. "You're talking to patients who have gone through very difficult situations in life, and having this perspective of a patient, and now as a communicator, does help shape the way that I write and the way that I relate to people."
Santana left her home in Colombia at the age of 13 to move to Miami with her mother and older sister. Although she had never traveled outside of Colombia before, Santana was quick to call South Florida home.
"I got lucky about the fact that Miami really is the melting pot of Hispanic cultures," Santana said. "It was easier to connect with people, who like me, came from similar backgrounds and had similar experiences to me."
However, in 2016, at 17 years old, Santana fell prey to episodes of both Immune Thrombocytopenic Purpura (ITP) and Autoimmune Hemolytic Anemia (AIHA). Her immune system was simultaneously attacking both her red blood cells and platelets.
"I wanted to be healthy so that I could do everything I wanted to do in life," Santana said. "When you don't have to worry about your health, you can do so much."
Over two months recovering at the hospital, her doctor nominated her as a recipient for the Make-A-Wish Foundation—a non-profit organization that grants children with critical conditions their most desired wishes. Santana's wish: a family trip to Rome, Italy that turned out to be the best 10 days of her life.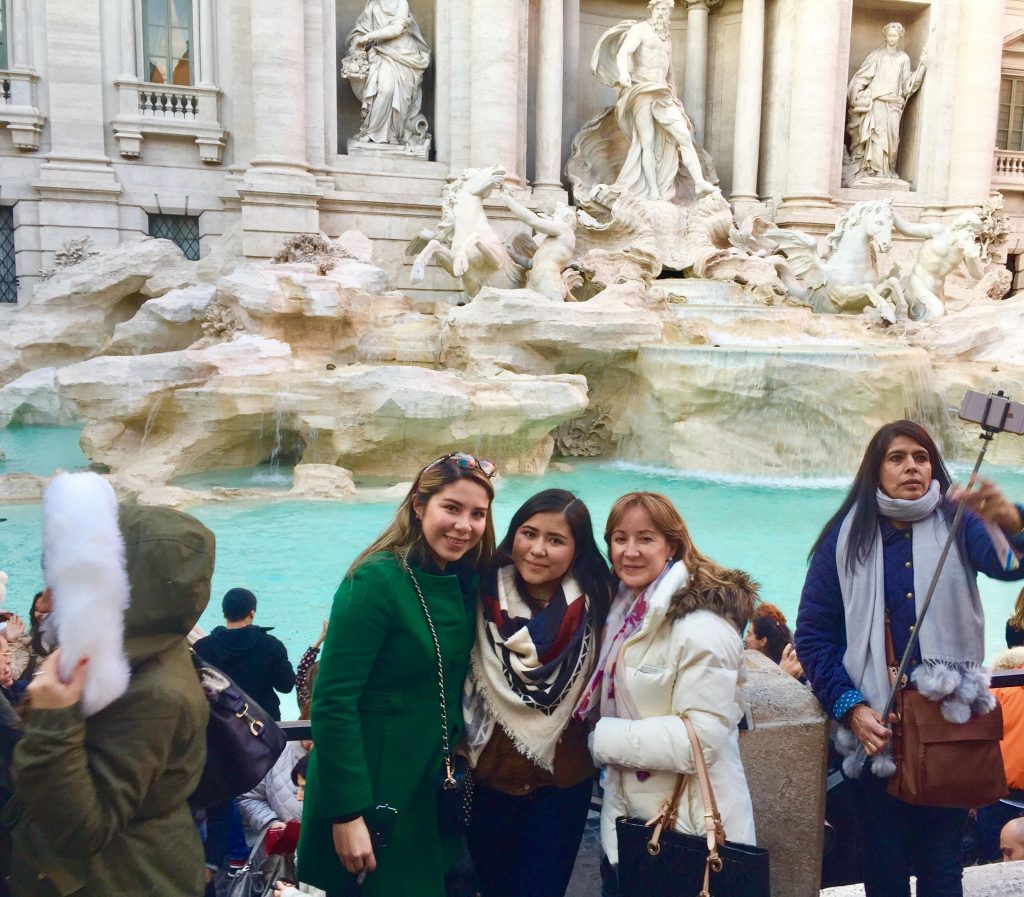 "My family and I had gone through a rough time during those months," Santana remembered. "So, this trip brought us even closer together and allowed us to forget about visits to the hospital or doctor's appointments, and instead, we were fully immersed in Italian culture."
And then another wish came true. She was accepted to the University of Florida.
Although Santana is graduating in May and eager to begin her communication career, the path to getting there required shedding a layer of shyness and finding the right balance—a place to fit in, she said.
Beginning online as a Pathway to Campus Enrollment, or PaCE student, Santana yearned to become more active on campus her junior year. Once accepted as a student assistant for the Public Relations Department, she felt so welcomed and supported that she sought additional involvement opportunities.
Santana applied to a position on the social media committee of the Hispanic Public Relations Student Association (HPRSA)—the first professional network of its kind in the nation.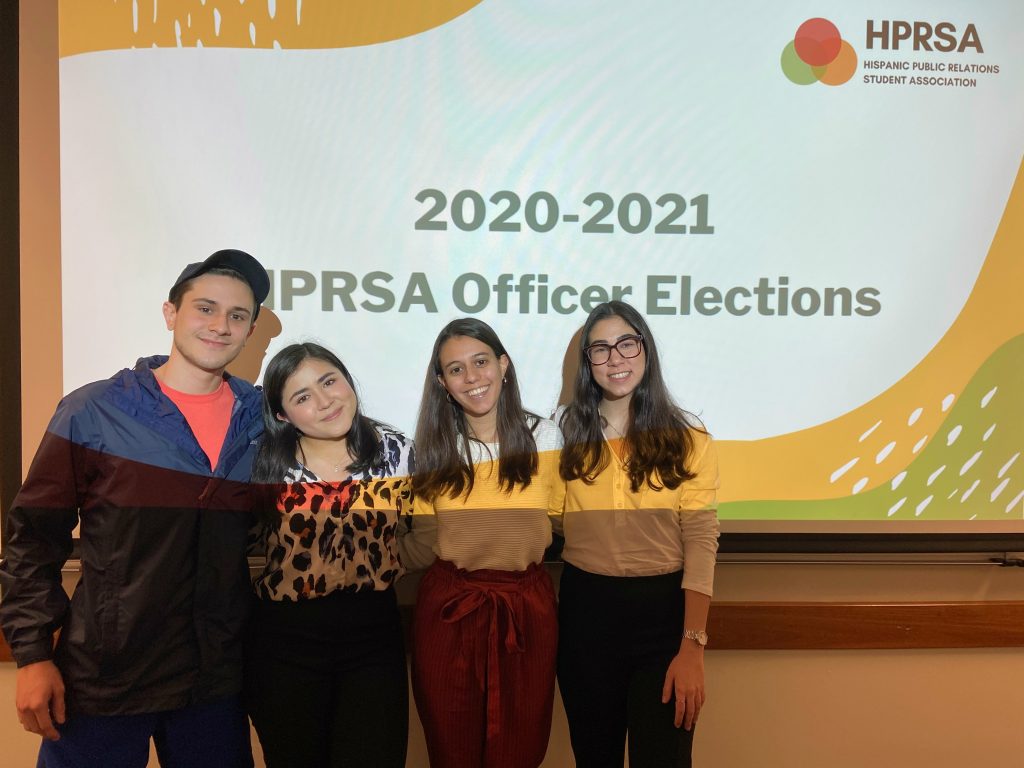 "I immediately felt that sense of community that you don't always get; it was instant." Santana said. "I thought 'oh my gosh I want to be a part of this in any way that I can.'"
She now proudly serves as the HPRSA president and speaks with fervor about its future.
"We have a goal of expanding nationally and creating a space for Hispanic students," Santana said. "Seeing how excited members are and how we come together for any event, even if it's online now, I just get so excited to be a part of it."
Santana views her last four years at UF and the CJC as a transformative and rewarding experience.
"I am so proud to say that I am a CJC student," she said. "I think it's all of the resources that they give us and all the opportunities that we have to grow, learn and eventually graduate with a great experience. Knowing that we had everything we could to do that makes me proud."
She is grateful for the impact her professors have made and looks forward to taking her background and education to an agency after graduation. Now healthy and full of life, it is Santana's goal to eventually pay it forward, granting a child his/her Make-A-Wish once she becomes a successful public relations agent.
Santana advises that prospective students make the most of their collegiate experiences and utilize all the resources at their disposal.
"Enjoy the college experience as much as you can," Santana encourages. "That entails taking all the opportunities given to you and going for it; just do it, join the organizations, attend the events, get as involved as possible, and you will get all the experiences this college has to offer."
Posted: March 17, 2021
Category: Profiles
Tagged as: Catalina Santana