CJC Recognizes Four Hall of Fame Inductees for 2020-2021
The University of Florida College of Journalism and Communications will induct four alumni into the College's Hall of Fame at a virtual awards ceremony on April 16. This honor was created in 1970 to recognize alumni who have excelled in their careers and has been awarded to only 165 alumni out of some 35,000 graduates.
The 2021 Hall of Fame class includes: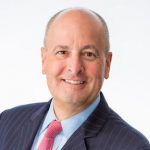 Juan C. Andrade, B.S. Journalism and B.A Political Science 1986, President and CEO of the Everest Re Group Ltd, a leading global insurance and reinsurance company. Everest stock trades on the S&P 500 index.  Previously, Andrade had served as Executive Vice President at the Chubb Group, the world's largest publicly traded property and casualty insurer, and President of Chubb's Overseas General Insurance Division. Before beginning his career in insurance, he worked on foreign policy and national security issues at the Executive Office of the President, the Department of Defense and the Drug Enforcement Administration. He was awarded the Secretary of Defense Medal for Meritorious Civilian Service, the second highest honor for civilian employees, for his efforts to combat South American drug cartels. He holds a Master of Arts in International Economics and Latin American Studies from the School of Advanced International Studies at Johns Hopkins University. Andrade was a member of CJC's Dean's Leadership Council and was honored as a UF Distinguished Alumnus in 2017.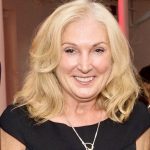 Cheryl Lucanegro, B.S. Journalism 1974, served as Vice President of Advertising Strategy for five years at SoundHound, an audio recognition and cognition company, where she was responsible for advertising sales and developing innovative campaigns. Before joining SoundHound, she was Senior Vice President of Advertising Sales at Pandora where she created the advertising model and built the ad operations and sales marketing teams. Prior to that, Lucanegro was a publisher at Edutopia, part of the George Lucas Educational Foundation. Her previous sales experience includes serving as Senior Vice President of Sales at Salon Media Group and at Industry Standard, and as Vice President of Sales and Associate Publisher at Upside Magazine. She currently serves on the CJC Dean's Leadership Council and is participating in the student mentoring program.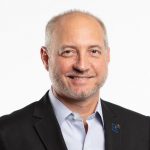 Rick Stern, B.S. Telecommunication 1990, is the CEO and founder of Nitel, an Inc. 500/5000 technology company that offers a suite of fully managed, cloud-based security services and software-defined networks for enterprises and service providers globally. He founded the business in 1997 as a telecommunications consultancy, which transitioned into a full-service data network provider in 2003. After graduating in 1990, Stern served six years in the U.S. Naval Reserve. He is a 2009 graduate of Harvard Business School's Executive Education program in Owner/President Management. In 2010, he was named a Midwest finalist for the Ernst & Young Entrepreneur of the Year® Award and in 2011 he was named to the University of Illinois at Chicago's Entrepreneurship Hall of Fame. He has served as a member of the Channel Partners Advisory Board. He currently sits on the Ambassador Board for Mercy Home for Boys and Girls. Stern is a former member of the Dean's Leadership Council.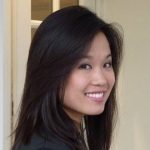 Xuan H. Thai, B.S. Telecommunication 1998, is the Deputy Bureau Chief Southern Region for NBCUniversal Media, is a dedicated journalist who has worked in broadcast television at the national level for the last 17 years. After graduating from the George Mason School of Law school in 2001, she worked as a federal litigator for three years before returning to journalism in the prestigious News Associate program with CNBC. She then went to CNN covering the Supreme Court, the George W. Bush Administration, the first term of President Barack Obama and Congress. In 2012, she moved to NBC Network News in New York, working on programming for Andrea Mitchell, Chuck Todd, and Lawrence O'Donnell. Thai joined the Miami bureau for NBC network news in 2016. She is a board member of the Asian American Journalist Association, committed to bringing diverse voices and backgrounds to the newsroom.
Posted: February 23, 2021
Category: Alumni News, College News
Tagged as: 2020-2021 CJC Hall of Fame, Cheryl Lucanegro, Juan C. Andrade, Rick Stern, Xuan H. Thai