Two CJC Student Journalists Recognized in 2021 Hearst TV Features Competition
Two University of Florida College of Journalism and Communications student journalists were recognized in the 2021 Hearst Journalism Awards Competition in the Television Features category.
Telecommunication senior Chris O'Brien and Journalism senior Victor Prieto were two of the top 20 finalists placing sixth and twelfth, respectively.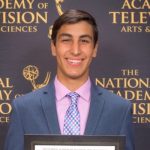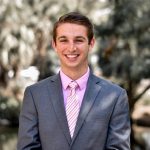 The Hearst Journalism Awards Program was founded in 1960 to provide support, encouragement and assistance to journalism education at the college and university level. The program awards scholarships to students for outstanding performance in college-level journalism, with matching grants to the students' schools.
The 61st annual program, offering up to $700,000 in awards, consists of five monthly writing competitions, two photojournalism competitions, one audio competition, two television competitions, and four multimedia competitions – with championship finals in all divisions. The competition includes 104 universities of the Association of Schools of Journalism and Mass Communication with accredited undergraduate journalism programs who are eligible to participate in the Hearst competitions.
Posted: January 12, 2021
Category: College News, Student News
Tagged as: 2021 Hearts Journalism Awards, Chris O'Brien, Victor Prieto