CJC Journalists Recognized in 2020-2021 Hearst Journalism Awards Photojournalism and Feature Writing Competitions
Four University of Florida College of Journalism and Communications student journalists were recognized in the 2020-2021 Hearst Journalism Awards Photojournalism Competition.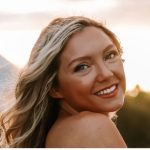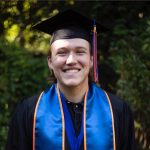 In the Photojournalism 1: News and Features category Christopher Day, B.S. Journalism 2020, and Journalism senior Emily Felts have placed 10th and 14th, respectively. Their entries consisted of photos taken between Sept. 1, 2019 and Nov. 3, 2020. They were judged on photographic quality, visual storytelling, versatility, consistency, human interest, news value, originality, editing, writing and reporting. Example of their photography are available here.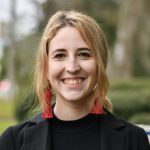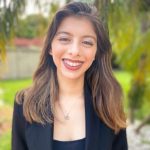 In the Feature Writing category, Journalism sophomore Stephany Matat placed 8th and Journalism senior Karina Elwood placed 15th, respectively. Entries is this category consisted of a color or mood article covering news, business, feature or entertainment.
Posted: December 11, 2020
Category: Alumni News, College News, Student News
Tagged as: 2021 Hearst Journalism, Christopher Day, Emily Felts, Karina Elwood, Stephanie Matat