CJC Doctoral Student Receives UF Health Cancer Center Pre-Doctoral Research Award
University of Florida College of Journalism and Communications doctoral student Amanda Kastrinos will receive the coveted UF Health Cancer Center 2020 Pre-Doctoral Award to support her research in health and family communication primarily focusing on cancer coping and caregiving.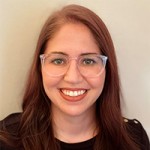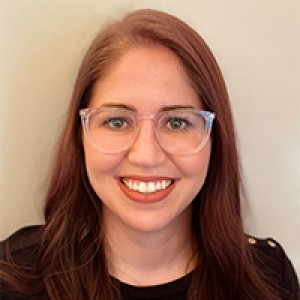 The award, selected by a committee UF Health Cancer Center faculty, allots a total of $10,000 to the recipient for a one-year period: $8,000 for lab/research supplies and $2,000 for travel expenses.
Kastrinos was selected for her dissertation research exploring parent-child communication when dealing with an advanced disease trajectory—from cancer diagnosis through death and grief. Her goal is to advance cancer scholarship and to inform the development of supportive resources for emerging and young-adult child caregivers who are faced with distressing uncertainty about their parent's prognosis. She is also developing an innovative digital iteration which can expand interpersonal health communication related scholarship.
CJC scholars Carma Bylund and Carla Fisher are co-chairing Kastrinos dissertation committee.  She will be recognized as the recipient of the award at the UFHCC Virtual Research Symposium on Dec. 8-10.
Posted: November 23, 2020
Category: College News, Student News
Tagged as: Amanda Kastrinos, Carla Fisher, Carma Bylund, UF Health Cancer Center 2020 Pre-Doctoral Award