Yulia Strekalova is Part of Research Team Creating Educational Health Cartoons for Children
Yulia Strekalova, University of Florida College of Journalism and Communications research assistant professor and director of Grants Development, is part of a group of UF researchers who have teamed up with Chicago-based animation company Tiny Docs to create two cartoon videos for children with anxiety and/or obsessive-compulsive disorder, or OCD, and their families.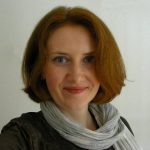 The collaborative videos, "Billy vs. Worry Monster" and "Billy Goes to School," were designed to inform children and their parents about cognitive behavioral therapy. The health "caretoons" educate children and their families about surgical procedures and common health and wellness issues.
Posted: November 10, 2020
Category: Alumni News, College News, Strekalova Lab
Tagged as: Yulia Strekalova