Churchill Roberts and CJC Alumna Comment on UF Johns Committee Documentary
Churchill Roberts, University of Florida College of Journalism and Communications Telecommunication professor and Allyson Beutke DeVito, B.S. Telecommunication 1998 and  M.A.M.C. 2000, were quoted in "'A Skeleton in Florida's Closet:' The Johns Committee History at UF" published in The Independent Florida Alligator on July 12.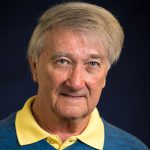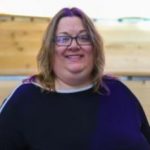 The article focuses on the interrogation of UF students and professors who were targeted for being part of the LGBTQ+ community. From 1956 to 1965, the Johns Committee, created by the Florida Legislature to investigate communist connections to civil rights movements, orchestrated these attacks at UF and throughout the state. It was supported by then-UF President J. Wayne Reitz.
As a Master's student in Roberts' CJC Documentary Institute, DeVito produced "Behind Closed Doors: The Dark Legacy of the Johns Committee."
According to Roberts, the Johns Committee, formally known as the Florida Legislative Investigation Committee, was led by Florida Sen. Charley E. Johns.
"Initially designed to locate communist ties to the Florida NAACP, the committee switched gears in 1958 to investigate LGBTQ+ students and faculty in Florida public schools. It investigated universities like UF, Florida State University and the University of South Florida," he said.
He referenced a pamphlet, "Homosexuality and Citizenship in Florida," published by the Johns Committee in 1964 that was intended to inform readers about the "scope and nature of homosexuality" to later "effectively deal with the growing problem."
"The pamphlet includes explicit pornographic pictures, and the state legislature stopped printing the pamphlet and denied funding to the Johns Committee. It could later be found in red-light districts, or areas where porn shops are frequently found, in New York City," Roberts said.
DeVito said it took more than a year to research and produce the documentary. She found that having people who were directly involved and were able able to share their feelings of what happened helped bring the documentary to life.
"It was crucial to telling a powerful story," she said. "It was almost like I was uncovering this piece of history that no one had talked about in 30, 40 years. I remember thinking to myself, this is definitely a skeleton in Florida's closet."
Posted: July 16, 2020
Category: Alumni News, College News
Tagged as: Allyson Beutke DeVito, Churchill Roberts, The Independent Florida Alligator