Carla Fisher Co-Authors Articles on Mommy Blogger Effectiveness and Communicating a Diabetes Diagnosis
Carla Fisher, University of Florida College of Journalism and Communications Advertising associate professor, is the co-author of "Helping Mothers and Daughters Talk About Environmental Breast Cancer Risk and Risk-Reducing Lifestyle Behaviors" published in the International Journal of Environmental Research and Public Health on July 2.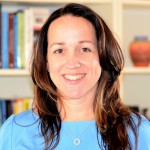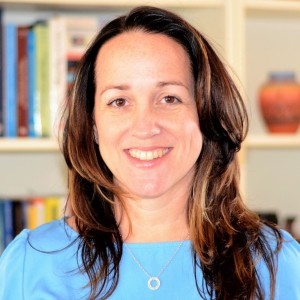 Fisher and co-authors Kevin Wright, Camella Rising, Xiaomei Cai, CJC doctoral student Michaela Mullis, Amelia Burke-Garcia and Dasha Afanaseva studied feedback from mothers exposed to "mommy bloggers" to identify their preferences for message-design approaches that could help them talk to their daughter(s) about environmental breast cancer risk.
According to the authors, "Mothers identified four approaches to message design that could help facilitate mother–daughter communication. These included two action-oriented approaches that centered on getting the conversation started and keeping the conversation going and two approaches based on lifespan factors to promote daughters' engagement by using age-appropriate language and visuals and focusing on developmentally specific lifestyle behaviors."
The authors added, "Mothers identified various approaches interventionists can utilize to overcome barriers to talking to daughters about environmental breast cancer risk. To promote mother–daughter communication, the messages should be action-oriented to facilitate interaction, but also developed with lifespan and developmental considerations in mind to engage daughters."
Fisher was also the co-author of "How Patients Make Sense of a Diabetes Diagnosis: An Application of Weick's Model of Organizing" published in Diabetes Research and Clinical Practice, Volume 162, April 2020.
Fisher, Christy Ledford, Lauren Cafferty, Jeremy Jackson, Paul Crawford and Dean Seehusen identified communication cycles patients use to make sense of a diabetes diagnosis and barriers patients encounter in their sensemaking process.
According to the authors, "Patients reported engaging three communication cycles to make sense of the diagnosis: interacting with healthcare clinicians; seeking information online; and taking a nutrition/diabetes management class. Patients reported system-level barriers that impact sensemaking:  lack of consistent or routine care; and lack of access to resources."
They found that clinicians can promote patient understanding of diabetes and self-management by taking time to explain the diagnosis, maintaining consistent care, providing guidance to online sources, and ensuring patients have access to diabetes education.
Posted: July 8, 2020
Category: College News, Fisher Lab
Tagged as: Carla Fisher, Michaela Devyn Mullis