In Memoriam: Sharon Siegel Cohen
Sharon Siegel Cohen, B.S. Telecommunication 1979, passed away April 9 from ALS, also known as Lou Gehrig's Disease. She was 62.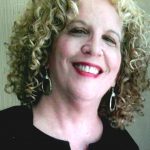 Cohen had a distinguished career in broadcasting and was an award-winning executive producer at WJXT-TV, News4Jax in Jacksonville, Florida for 33 years. At WJXT, she won an Edward R. Murrow Award and several Emmy Awards and in 2000 she and her team won a prestigious Peabody Award for "Behind Closed Doors," a public service effort on the problems of domestic violence. She also helped create and produced WJXT's "The Morning Show." Prior to her tenure at WJXT, she worked at WSB in Atlanta and WTVT in Tampa.
She was diagnosed with ALS in July 2018 and quickly became committed to bringing awareness to the disease and to advocate for a cure. For her efforts, she received the Courage Award from Augie's Quest, a nonprofit dedicated to helping find a treatment and cure for ALS.
Cohen wrote her own obituary and News4Jax published this tribute.
Posted: May 27, 2020
Category: Alumni News, College News
Tagged as: Sharon Siegel Cohen, WJXT-TV News4Jax