CJC Advisory Councils Reach Out to Students With Advice and Comfort
By Madison Hindo, Public Relations 2020
In a time of social distancing, the UF College of Journalism and Communications Advisory Councils have stepped up to bring students together and navigate this difficult period of time with the #AllKindsofWeather series of Zoom meetings.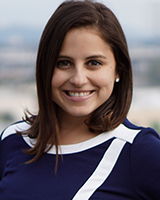 The series was created and organized by Advertising Advisory Council member Dayana Falcon, B.S. Advertising 2011, to ensure students know council members are there to support them. She was inspired to create the series by a UF campaign created to showcase the resiliency of Gators.
"I just felt so helpless for you guys, and I just wanted to pay it forward," said Falcon, a Sales Marketing Manager at The Walt Disney Company.
The #AllKindsofWeather series consisted of three meetings, each focusing on a different topic designed to engage students. Topics included emotional wellness, communications industry trends, and tips for navigating a virtual internship.
"My objective was to make sure that the students know that we're here for them," Falcon said. "No ask is too big, like questions, inquiries, advice, guidance, etc."
The first program in the series focused on emotional wellness. Falcon and Advertising Advisory Council member Tania Paul, B.S. Advertising 2011, the Associate Media Director of Digital Strategy and Activation at Horizon Media, helped students practice gratitude. They also practiced breathing and took part in a sound bath, which is a meditation exercise that allows participants to "bathe" in sounds at different frequencies.
"I think students are on overdrive all the time," Falcon said. "You can't go give the world your talents if you don't take care of yourself."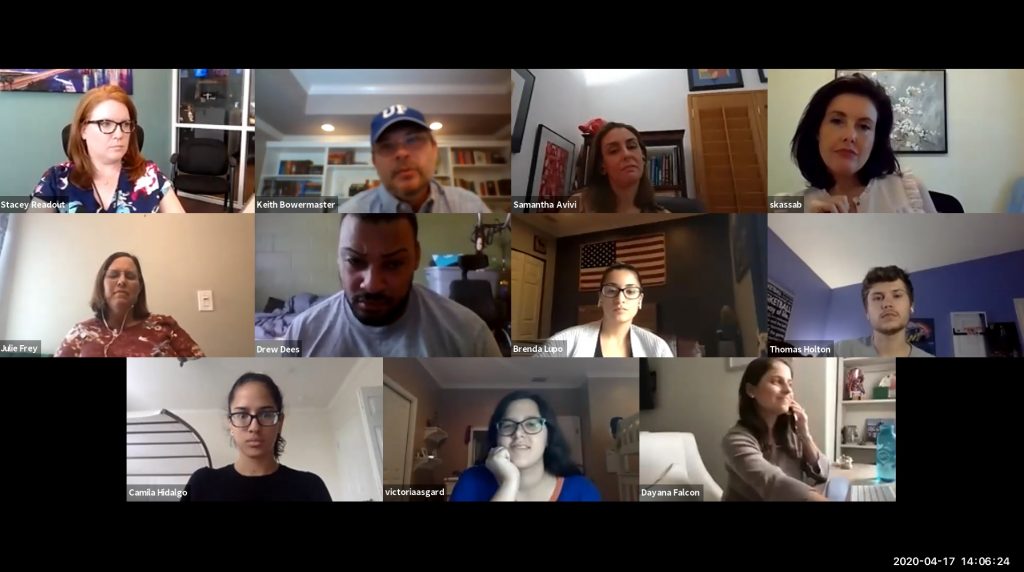 The second session brought together representatives from each CJC Advisory Council to talk about trends they saw in the communication industry during the COVID-19 pandemic. Panelists included UF alumna and Advertising Council member Samantha Avivi of The Jim Stengel Company, Public Relations Council Chair Keith Bowermaster, B.S. Public Relations 1993, of The Modig Group, Journalism Council member Beth Kassab, B.S. Journalism 2000, of The Orlando Sentinel, and Telecommunication Advisory Council member Stacey Readout, B.S. Telecommunication 2007, of WJXT in Jacksonville. According to Falcon, this is the first time members from each CJC Advisory Council came together for programming.
"I brought one representative from each council to show we're stronger together, especially because all the majors are so intertwined," Falcon said.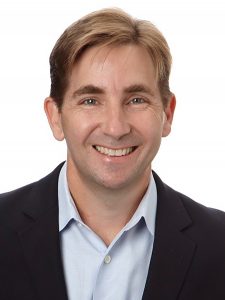 In the third meeting, Falcon and Advertising Advisory Council member Jonathan Adams, B.S. Advertising 1991, Executive Director and Managing Partner at Wavemaker, gave students advice on how to stand out in a virtual internship environment.
Between 20 and 40 students have attended each meeting, and Falcon hopes students continue to access the meetings and resources. She hopes students walk away from the sessions with greater feelings of confidence, resilience, hope and community.
"They end the call with optimism, encouragement, community, all those things that my goals were," Falcon said. "I think that we helped create lemonade out of lemons."
Though the #AllKindsofWeather series has ended, she said alumni can help CJC students by creating additional virtual sessions and panels. Though it can sometimes be difficult for alumni to make time to help every student who reaches out individually, group interactions can help students learn from alumni and build community with each other.
Falcon encourages students to be proactive about seeking out new opportunities in this time of uncertainty.
"I think those are the students that stand out," she said. "It's the ones that are being proactive in seeing the white space of where there is opportunity and just raising their hand. Look for what's not being done and go for it."
She hopes students understand that the CJC Advisory Councils exist to help students succeed and that they can be a valuable resource.
"Challenge of the week: Reach out to one or two Advisory Council members to set up meetings with them, grow, get a different perspective, and get advice from them," Falcon said.
Posted: April 28, 2020
Category: Alumni Profiles, Profiles
Tagged as: Advisory Councils, AllKindsofWeather, Dayana Falcon, Jonathan Adams