Sharing Experiences: Jenna Marina Lee
From December 2007 until June 2009, the U.S. was in the middle of what came to be known as The Great Recession, the most severe economic recession since the Great Depression of the 1930s. We asked CJC alumni who graduated in the midst of the Great Recession to share their experience during that time and how they managed to thrive as the economy got back on its feet.
Jenna Marina Lee, B.S. Journalism 2008
Features Writer, UCF Marketing
University of Central Florida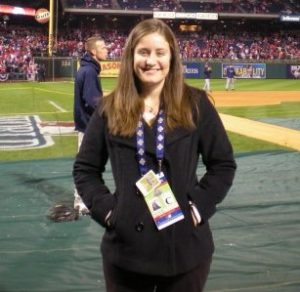 I graduated in May 2008. I was fortunate that I had a ton of clips under my belt before I graduated. I worked at The Alligator from 2006-08, and I freelanced for the Tampa Tribune (before it merged with the St. Pete Times) and Florida Times-Union (Jacksonville, Fla.). I also had interned with the Gainesville Sun.
During my last semester, I lined up a paid summer internship with the Atlanta Journal-Constitution. I have vivid memories of AJC reporters taking buyouts and leaving the newsroom for the last time as their colleagues clapped for them.
The cliff notes version of my story is that after my time at the AJC ended, I was able to get another paid internship that carried me from September 2008 through May 2009 in the sports communication office at Lafayette College in Easton, Pennsylvania – obviously not a newspaper, but still part of the sports communications industry and it would keep me working. I had family in the area, so I was able to live with my cousin for $300/month. I basically broke even.
I decided to go back to school to get my master's degree. When I considered the type of career I was aiming for, I would look at the biographies of people who had job titles I was interested in. I noticed a lot of them had master's degrees in recreation and sport management.  I searched for graduate assistantships that would cover my education costs so I didn't have to take out loans.
That decision landed me at Florida International University where I worked in the athletic communications office and got my master's degree in recreation and sport management (and again, broke even). I graduated in May 2011, and after finishing runner-up for at least five jobs in the NCAA Division I athletic communications field, I finally got hired at UCF in September 2011 where I've been ever since (though I did get out of sports).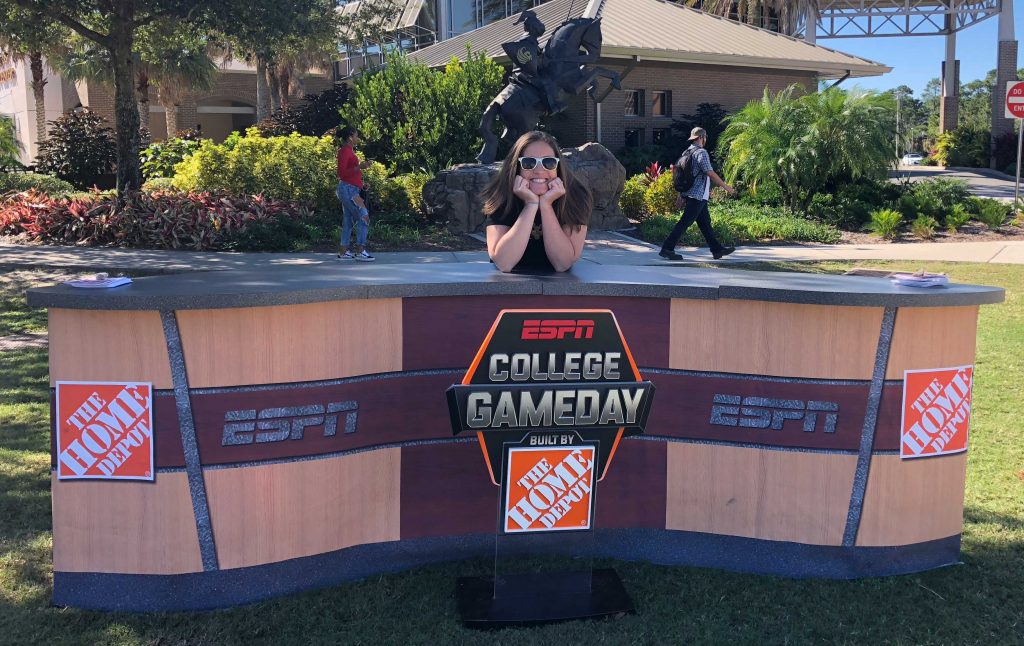 The big job search stretch from May – September 2011 was the hardest time of my life. I had succeeded in everything in my life up until that point and this was something that I just couldn't control. My confidence and self-worth took a big hit. My parents were very supportive and I moved back home with them while I continued to search. I got a part-time job at a grocery store. I exercised every day. I went on job market sites every day and applied to anywhere I thought I could envision myself living. I wish I could tell you that I learned a valuable, new skill but I just tried to fill my days. I read books and watched movies. I'd visit friends.  I spent time with my grandmother (which looking back I'm thankful for because she died two years later).
For those of you who will be looking for work during this difficult time, here are few words of advice.
Believe in yourself. You have a degree from a really incredible university and that means something.
I wish someone would have told me that a job interview is as much for you as it is for the employer. That it's OK to say no. I remember one place where I interviewed, the job involved serving as the communicators coordinator for one of the university's men's sports. Every single person I interviewed with that day asked me how I would handle being a woman working with a men's team.
Ultimately, that was one of the jobs I didn't get, but I remember calling my parents from the airport to fly home and telling them that even if I was offered this job, I didn't think I was going to take it. Those questions were a bit of a red flag that maybe this wasn't the place for me.  Trust your gut if it's telling you something.
When you get a job, work hard. Care about the quality of your work every day. That seems so obvious, but you'd be surprised at how many people in the workforce do not do this simple thing. If you put effort into what you do, you're going to be great.
You only get one reputation. Take care of it.
Posted: April 15, 2020
Category: Profiles
Tagged as: Jenna Marina Lee