CJC Recognizes Five Hall of Fame Inductees for 2019-2020
The University of Florida College of Journalism and Communications will induct five alumni into the College's Hall of Fame at its annual awards banquet on April 17, 2020. This honor was created in 1970 to recognize alumni who have excelled in their careers and has been awarded to only 161 alumni out of more than 31,000 graduates.
The 2020 Hall of Fame class includes: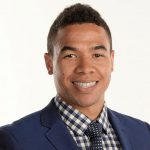 Edward Aschoff, B.S. Journalism, 2008, was a respected college football reporter who passed away on Dec. 24, 2019 — his 34th birthday — after a brief illness. Aschoff started working for ESPN.com in 2011 as an SEC reporter. He moved to Los Angeles in 2017 for a more expanded reporting position that included television coverage. Over the past three seasons, Aschoff reported for ESPN.com, SportsCenter, SEC Network and ESPN Radio, in addition to working as a sideline reporter during college football games for both radio and TV.
Aschoff received multiple awards throughout his career from the Football Writers Association of America (FWAA). In his honor, FWAA created the Edward Aschoff Rising Star Award to honor sports journalists under the age of 34. In addition, UFCJC has created the Edward Aschoff Memorial Fund in his honor to support students at the College pursuing sports journalism.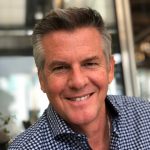 Ken Ebanks, B.S. Advertising 1985, has served as the Vice President and Deputy General Counsel for eBay's Marketplace business since 2015. He leads a global legal team and serves as a member of eBay's worldwide leadership team focused on rebooting the e-commerce giant using emerging technology such as artificial intelligence, augmented reality and structured data.
Ebanks started his career as a media lawyer with Wiley Rein in Washington D.C. working for clients that included Disney, CBS and Viacom, before moving to San Francisco during the dot-com boom of the late 1990s. He practiced for more than a decade in San Francisco and Silicon Valley as a corporate and technology partner with Howard Rice (now Arnold & Porter) and Covington & Burling, representing a client roster that included Electronic Arts, Yahoo!, Schwab, Microsoft, the National Football League, Patagonia and Amazon.
He then moved to London to serve as head of legal for Amazon Video in Europe, where he worked closely with Amazon's global leadership, TV and movie studios and producers to dramatically expand Amazon's footprint in the online content world. Ebanks is based in Geneva, Switzerland, and has been named one of the top lawyers in both Switzerland and Northern California.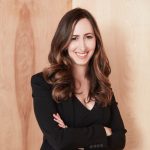 Lauren Roseman, B.S. Telecommunication 2006, is the Senior Vice President of Entertainment Publicity at NBCUniversal, where she leads the Entertainment Publicity Team and oversees publicity for "Saturday Night Live" and "Late Night with Seth Meyers."
Roseman has spent her entire career with NBC Universal, including two internships while at the College with "Saturday Night Live" and "Last Call with Carson Daly."  Upon graduating, she was hired as a page, where her first assignments included "Late Night with Conan O'Brien" and "Macy's Thanksgiving Day Parade."
Roseman joined the company's publicity team in 2008 and worked on campaigns for "Law and Order," "Late Night with Jimmy Fallon," "Celebrity Apprentice" and other NBC primetime shows.  She also worked on the press campaigns for the Golden Globe Awards, Emmy Awards, White House Correspondents' Dinner and Christmas in Rockefeller Center. In January 2019, she was promoted to Senior Vice President.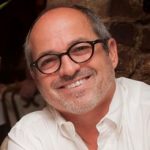 Flody Suarez, B.S. Journalism 1984, an award-winning TV and theatrical producer, is co-president of the production company Seller Suarez in New York City. He is also the president of FlodyCo Productions in New York City, Los Angeles and London.
In 2018, Suarez produced the Broadway play "The Cher Show," which was nominated for three Tony Awards and won two, including Best Performance by an Actress in a Leading Role. That year he also executive produced the NBC TV drama series "Rise."
Through FlodyCo, Suarez previously consulted on "Full Frontal with Samantha Bee" and "The Black List," produced the award-winning "Book of Daniel," "8 Simple Rules for Dating My Teenage Daughter" and "The Tick."  As Senior Vice President of Development for NBC Television, he oversaw production on the Emmy-winning show "ER," "3rd Rock from the Sun," "Just Shoot Me," and "Men Behaving Badly." Prior to moving into development, he was the Senior Vice President of Corporate Communications and oversaw the public relations strategy for NBC's Primetime series, movies, and specials.
Suarez started his career in advertising where he worked on the accounts for Rolls Royce Cars, Hasselblad Cameras, USA Cable, CBS Television, Penthouse Magazine, Omni Magazine, and The New York Mets as well as serving as the EVP of Advertising and Marketing for Miramax Films where he oversaw the campaigns for "Cinema Paradiso," "My Left Foot" and "Madonna's Truth or Dare," among many others.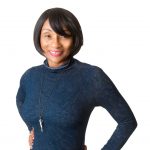 Tonyaa Weathersbee, B.S. Journalism 1981, M.A.M.C. 2016, is an award-winning columnist, journalist and intercultural communication scholar. Currently she is the metro columnist and a member of the editorial board for The Commercial Appeal in Memphis, Tennessee. She spent most of her career writing opinion columns on social and economic justice, race, politics, immigration and poverty for the Florida Times-Union in Jacksonville where she won 14 writing awards and was the first African American to join its editorial board.
She has been reporting on Cuba since 2000, primarily focusing on the impact of the U.S. embargo on the Cuban economy and its impact on average Cubans; Cuban innovations in education, the arts, sustainable living; and Afro-Cuban influences. She is currently working on a book about her experiences in Cuba and the diaspora ties that bind African Americans to Cubans and the Caribbean.
Weathersbee's Master's degree focused on international and intercultural communication. She also earned a graduate certificate in Latin American Studies from UF and served three semesters as a graduate instructor in UFCJC's Innovation News Center.
Posted: February 28, 2020
Category: Alumni News, College News
Tagged as: CJC Hall of Fame 2019-20, Edward Aschoff, Flody Suarez, Ken Ebanks, Lauren Roseman, Tonyaa Weathersbee