CJC Students and Staff Win 2020 AAF Gainesville ADDY Awards
University of Florida College of Journalism and Communications Advertising and Master's students and staff are the recipients of 2020 Student and Professional American Advertising Federation (AAF) Gainesville ADDY Awards. The annual competition for creative work completed in 2019 is coordinated by AAF Gainesville, a member of the AAF Florida/Caribbean 4th District.
The local student competition includes entries from students in colleges, universities and online degree programs. The winners are: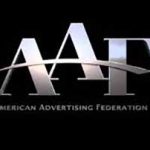 Best of Show: Danielle Oberle for bubly: "be happy. be bubly"
Gold ADDY: Danielle Oberle, Cross Platform Integrated Advertising Campaigns category, for bubly: "be happy. be bubly"
Gold ADDY: Robert Fisher, Alexa Padron, Megan Pirino, Sophia Sanders, Integrated Advertising Campaign category, for Vans: Long Live the Pros
Gold ADDY: Alexa Padron, Social Media category, for National Park Foundation: POP
Gold ADDY: Nick Maston, Alexa Padron, Television Single category, for Carhartt Back to Work Manifesto
Silver ADDY:  Matt Abramson, Salonica Hunter, Television Single category, for Vicks Vapo Rub
Silver ADDY: Gabrielle Halterman Robles, Out of Home Media and Ambient Media category, for Band-Aid + Vaccinate Kids
The professional competition winner is:
Silver ADDY: UF College of Journalism and Communications, Annual Report category, for the 2019 Dean's Report
A Gold ADDY is recognition of the highest level of creative excellence and is judged to be superior to all other entries in the category. Entries that are also considered outstanding and worthy of recognition receive a Silver ADDY. The number of awards given in each category is determined by the judges, based on the relative quality of work in that category. In both competitions, Gold ADDY winners will automatically be forwarded to the regional and national competitions.
Posted: February 24, 2020
Category: College News, Student News
Tagged as: AAF Gainesville Addy Awards