CJC Alumna's Passion for Music and Entertainment Helps Bring a Community Together
By Madison Hindo, Public Relations 2020
If you look up the word "entrepreneur" in the dictionary, you just might see a picture of Bre Auberry, B.S. Advertising 2015.
In her sophomore year at CJC, she co-founded Swamp Records, which is the University of Florida's first student-run record label. A year after graduation, she founded Black Thread Agency, a cultural marketing firm in Chicago.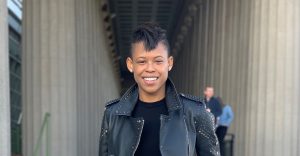 Auberry was drawn to advertising because of the desire to connect with people and create messaging that resonates. While studying advertising, she was involved with the Reitz Union Board of Entertainment and Student Government Productions.
In the summer of 2013, while interning at Golightly Media, now No Big Deal PR, in New York City, she started talking to fellow student Rachel Ring about the possibility of rebranding SGP Records, an organization under Student Government Productions. The organization had never gotten off the ground, and she hoped to change that.
When they came back to Gainesville, they pitched a rebrand for the organization and Swamp Records was born.
"It wasn't like a huge paid opportunity, but it was a chance to start something and build from the ground up," Auberry said. "It was building something that people were excited about personally, professionally. The stuff that they want to put their whole self into."
The experience helped her learn how to build a team and create something meaningful. It also taught her about the power of events, particularly as a way to connect with people.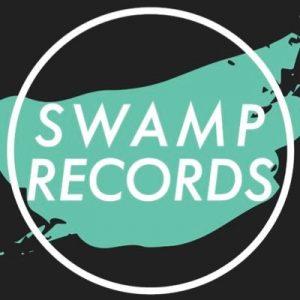 During her time at Swamp Records, Auberry recruited a team, scouted talent, and hosted multiple events in Gainesville. The label signed acts like Bells & Robes and The Savants of Soul. The organization has continued to grow over the years and still has a strong presence in the Gainesville local music scene.
"Hands-on experience beats all," she said.
While at CJC, Auberry held internships in the music and entertainment industries. She also took classes on advertising research, which helped her decide that she wanted to pursue a data-focused career after graduation.
"That was my first glimpse at why data matters, how data makes decisions and how a lot of companies need data to do that," she said.
After graduation, she moved to Chicago and got a job at Nielsen, working on testing, research, and analysis. After about a year at the company, she realized that she wanted to get back to her entertainment roots.
"It was important for me to stay connected, and my way of staying connected was starting an agency," Auberry said.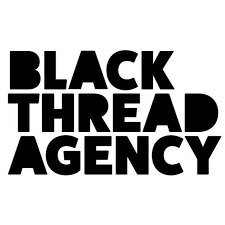 Starting Black Thread Agency gave her an opportunity to engage her passion for music, entertainment, and cultural moments. It also helped her build a network and develop new skills, while still working at Nielsen as a senior innovation analyst. She left Nielsen in 2018 and joined sports and entertainment company Intersport as Manager of Marketing and Insights and Strategy. In March 2021, she became Senior Manager, Partnerships Marketing at 100 Thieves, a premium lifestyle brand and gaming organization.
"Balancing is very much time management, passion, and drive," Auberry said. "It's not easy, but that's what got me through."
When Black Thread Agency was starting out, the team was thinking about what to focus on and where there was a need in the community. "We identified that as queer and LGBT women" Auberry said. "They deserve more elevated events, and they deserve more impactful experiences."
With that need identified, Peach, a community-focused event series, became the agency's first project. The passion project is focused on uplifting LGBTQ+ women.
"When I first moved to Chicago, there weren't a lot of spaces for LGBTQ women here," Auberry said. "We wanted to provide additional options."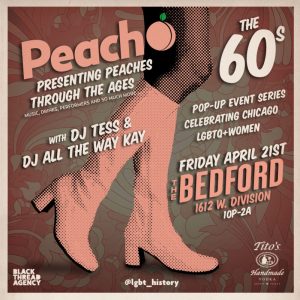 With Peach, Auberry strives to provide inclusive themed parties and experiences to queer women at an affordable price. This year's events were part of the "Legendary Parties" series, which drew inspiration from historic parties like the Met Gala and Carnival.
"I loved it so much because, from top to bottom, it was curated very well, and not a lot of experiences that we get are," Auberry said.
Peach partners with brands to donate money to each event. Nonprofits that have benefited from these events include Free Write Arts and Literacy, which provides arts opportunities to incarcerated and court-involved youth, and the Howard Brown Health Center, which specializes in providing care to the LGBT community.
"We want to make sure that we're giving back to our community and not just partying without a purpose," she said.
In the future, Auberry hopes to see Peach expand to other cities and continue bringing people together.
She considers learning how to balance personal and professional responsibilities an important skill for young professionals going into advertising and event planning. For those considering entrepreneurship, she recommends setting realistic goals and taking smart, calculated risks when opportunities arise.
"Know how to build relationships, and connect with people," she said. "If you forget that it's about people, you lose."
Posted: December 10, 2019
Category: Alumni Profiles, Profiles
Tagged as: Bre Auberry, LGBTQ