Five CJC Advertising Seniors Chosen for Prestigious AAF Program
Five University of Florida College of Journalism and Communications Advertising students were selected for the national 2020 American Advertising Federation (AAF) Most Promising Multicultural Students program in New York City from Feb. 10-13.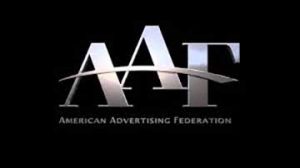 Seniors Jordan Harrison, Jessica Smith, Grace Ubben, Ingrid Wu and Alexa Padron will participate in professional development workshops, site visits, the "Building Bridges to Our Future" awards luncheon and the Recruiter's Expo. This year CJC tied with the University of Illinois for the most students chosen for the program.
The Most Promising Multicultural Students program is part of AAF's Mosaic Center for Multiculturalism initiative to promote diversity and inclusion within the industry and connects the advertising industry with the nation's top multicultural college seniors. It provides opportunities to recruit fresh talent to further prepare the advertising industry's best young prospects and to help the advertising and media workforce better reflect the diversity of today's society.
Judges for the 24th annual program included representatives from Adobe, Octagon, Pandora, Spotify, Target, The Richards Group, and VidMob, including two Most Promising alumni.
The students are also members of UF Ad Society, a professional student advertising organization which is an official AAF collegiate chapter.
Posted: November 22, 2019
Category: College News, Student News
Tagged as: AAF Most Promising Multicultural Students Program, Alexa Padron, Grace Ubben, Ingrid Wu, Jessica Smith, Jordan Harrison