Barrington Smith-Seetachitt To Join CJC as a Telecommunication Visiting Lecturer for Spring 2020
Fiction and screenwriter Barrington Smith-Seetachitt will join the University of Florida College of Journalism and Communications as a visiting lecturer in the Telecommunication Department for the spring 2020 semester.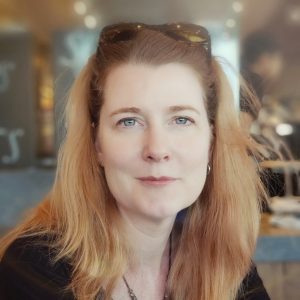 Smith-Seetachitt has a Master of Fine Arts (MFA) in Film and Television Writing from the University of Southern California and an MFA in creative writing from Florida State University. She has a variety of writing and production credits, and has been an instructor at Pierce College, part of the California Junior College System.
She will teach two courses in the spring, "Pitch Your Script," and "Script Analysis." She also will work with Jennifer Murphy, a CJC Telecommunication adjunct, on the Screenwriting and Producing course.
Smith-Seetachitt's husband Paul will join CJC as an adjunct to teach "Dramatic Production." He will replace Telecommunication Professor James Babanikos as he takes on his new role as CJC Associate Dean for Undergraduate Affairs.
Posted: November 22, 2019
Category: College News
Tagged as: Barrington Smith Seetachitt