Three CJC Students Selected for Florida Bar Reporters' Workshop
Three University of Florida College of Journalism and Communications students have been selected to attend the invitation-only Florida Bar Reporters' Workshop on Oct. 28-29 in Tallahassee. Telecommunication senior Dolores Hinckley, Journalism senior Melissa Hernandez and Journalism junior Karina Elwood will attend the workshop to learn about legal reporting and covering state courts from lawyers, judges and experienced journalists.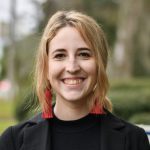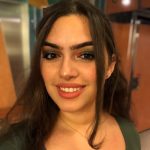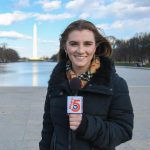 Topics at the 30th annual workshop include covering high-profile cases, the Florida Bar's discipline system for attorneys, libel law and privacy, Florida elections and election security, gaining access to public records and understanding the First Amendment and court cases. The students also will dine with Florida Supreme Court justices.
Hinckley, Hernandez and Elwood are part of Fresh Take Florida, a program where a select group of students cover Florida government issues. Stories are published on wuft.org and are available for publishing by any news organization.
Posted: September 26, 2019
Category: College News, Student News
Tagged as: Dolores Hinkcley, Florida Bar Reporters' Workshop, Fresh Take Florida, Karina Elwood, Melissa Hernandez