Five CJC Student Journalists Receive 2019 NABJ Salute to Excellence Awards
Five University of Florida College of Journalism and Communications student journalists are the recipients of National Association of Black Journalists (NABJ) 2019 Salute to Excellence Awards. The annual awards honor college students, professionals and media organizations involved in print, broadcast and online journalism and marketing and communications.
The digital and radio college winners are: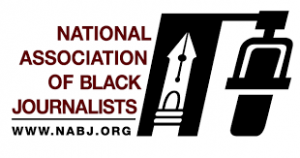 Digital Media Online Feature Reporting: Gabrielle Calise, "Finally Free"
Radio News Reporting: Shamarria Morrison, "Anti-Confederate Protesters Disrupt Independence Day Celebration in St. Augustine"
Radio Feature Reporting: Matthew Arrojaz and Luke Sullivan, "Cemetery Restoration After Hurricane Irma"
Radio Sports Reporting: Meredith Sheldon, "Overcoming Adversity Through Archery"
This competition is the only event in the U.S. honoring exemplary coverage of African/African-American people or issues exclusively. The awards were presented at the NABJ Salute to Excellence Awards Gala on Aug. 10 during the NABJ Convention and Career Fair in Miami.
Posted: August 13, 2019
Category: College News, Student News
Tagged as: Awards, NABJ, NABJ Salute to Excellence Awards, Student